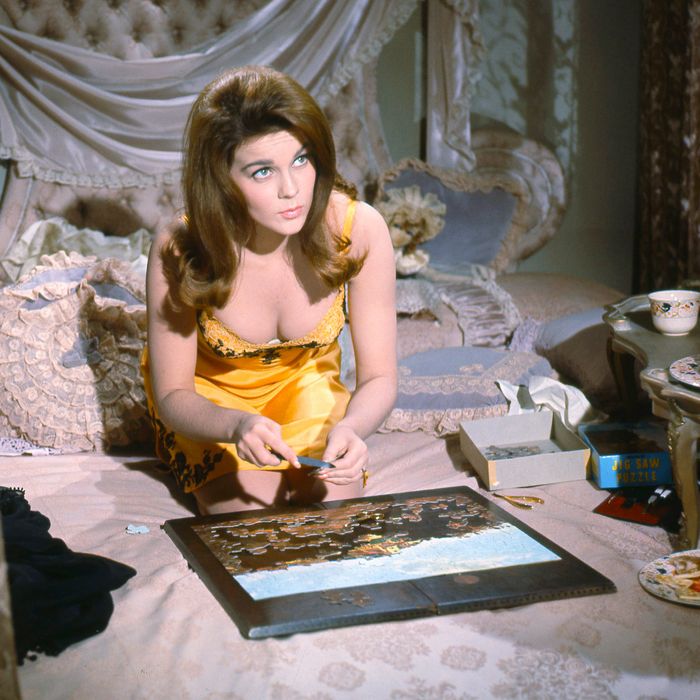 Photo: Silver Screen Collection/Getty Images
We know, you're bored. You've binge-watched everything, eaten all your quarantine snacks, and made at least one TikTok. If you're looking for something else to do while social distancing that also gets you off your phone and laptop, we're partial to puzzles. However, the current state of the Union has them flying off shelves faster than we've ever seen, so here, we're rounding up some of our favorite puzzles — from artwork turned puzzles, to psychedelic designs, to puzzle bowls of ramen — that are still in stock across the internet and available to ship to your front door. If you see something you like, don't dillydally: We can't imagine these lasting long either (and though we'll keep an eye on stock, availability is subject to change).
5

0

0

-

p

i

e

c

e

(

a

n

d

u

n

d

e

r

)

p

u

z

z

l

e

s
Photo: areaware
If you're looking for a challenge, Books Are Magic bookseller Margaret Myers says these gradient puzzles from Areaware are "very hard and fun, but might lead someone to some 'Jack from The Shining' moments, just due to the sheer repetition of it all." Here is a set of two for double the fun.
You can also start with this solo 500-piece puzzle, if two gradients seem a little overwhelming.
If you want to start even smaller, here's a mini 100-piece version.
This recycled-paper puzzle gives you an aerial view of NYC with precise instructions on what to do as soon as quarantine orders are lifted.
Choose the coordinates of wherever feels like home right now and have them turned into a 300-piece wooden puzzle. The velvet-pouch and book-inspired box packaging makes this double as not only a quarantine activity but a keepsake as well.
Send this to your friend who loves astrology and just binged Tiger King.
A fancy enough puzzle for the people still getting dressed up to go to their living room every day.
History buffs and news junkies alike will appreciate this customizable New York Times puzzle. You can choose any date to re-create, in 500 pieces, over and over again.
If the above seemed a little daunting, take a stab at this miniature version that's just as mesmerizing but only 100 pieces.
In one order, you get a 100-piece starter gradient puzzle and a 500-piece doozie you'll have on hand when you're ready for a challenge.
Museums might be closed right now, but you can still support and experience the arts with this — admittedly chaotic and daunting — scene at the Met.
[Editor's Note: This puzzle is currently backordered, but you can still place an order now and it will arrive later when it's in stock.]
Blanche, Dorothy, Sophia, and Rose. What more could you need right now?
One of the few remaining puzzles on Amazon is this Areaware-esque 1,000-piecer. This one might be even more difficult than the aforementioned gradient puzzle, given that the colors on each individual tile change depending on the way you look at it.
[Editor's Note: This puzzle is currently backordered, but you can still place an order, and it will ship once it's back in stock around April 17.]