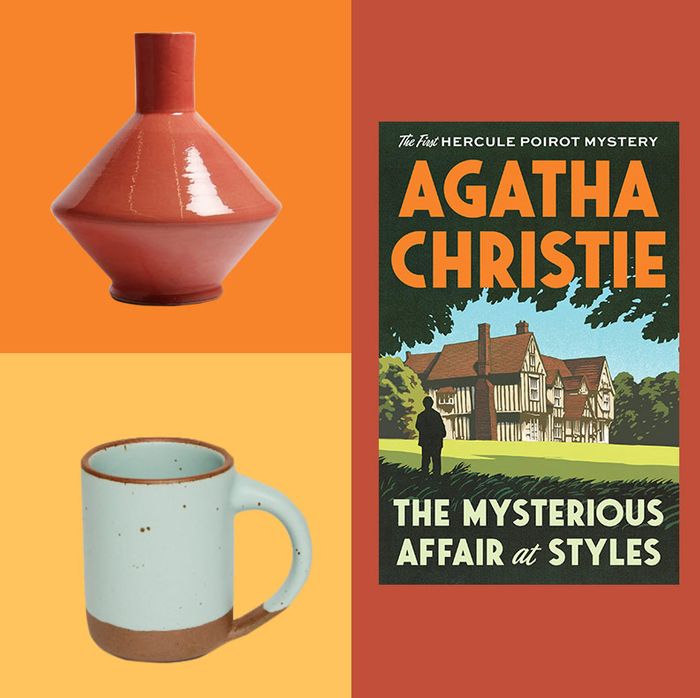 Photo: Courtesy of the retailers
Although Strategist writers and editors are highly skilled online shoppers (we've managed to track down an umbrella spotted on Succession and find the best gifts for everyone from priests to Deadheads), we also love shopping IRL. There's just no substitute for the expertise of a shopkeeper, the thrill of an unexpected find at a new boutique, or browsing the sales rack at a pricey department store. Right now, of course, attempts to stop the spread of coronavirus have shuttered shops across the country, including the small brick-and-mortar businesses we love. While that may be disappointing for us, it's devastating for these boutique shops. That's why we're dedicating this edition of Stuff We Buy Ourselves to our favorite local stores (in NYC and beyond), highlighting all the best items you can still buy online. Supporting them through this crisis is a small but significant way that we can all help out (and get some cool new ceramics, candles, and tie-dye gear in the process).
Dominique Pariso, writer
I absolutely love Big Bud Press: Its jumpsuits come in a rainbow of colors and go up to a size 6XL. Despite closing its Los Angeles store, it made a commitment not to lay off any employees or cut salaries, so there's never been a better time to splurge on one of its pieces. If that wasn't admirable enough, it's also currently collecting donations to repurpose its production space to make face masks.
The one thing I've been dreaming about as I eat yet another bowl of cannellini beans is a Bernie's burger — chased with a Martini and a grasshopper sundae. It's asking people to donate to its employee fund or buy gift cards, but there's also the option to buy some cool merch. It's selling hoodies and hats, including a bucket hat, but I'm a fan of this hand-dyed polo. My plan is to get a large and wear it as groovy sloungewear.
Lauren Ro, writer
Norman & Jules, a boutique toy store in Park Slope, is our go-to source for kids' birthday presents. Everything is on the pricier side, but that's because the store is stocked with high-quality, responsibly made products from around the world. We especially like all the adorable wooden toys, like this rotary phone from Japanese company kiko+ and gg* that I wouldn't mind having as a decorative item. I can imagine giving it to a toddler and explaining that before Zoom, we had telephones.
Before we had Augie, my husband and I would drop by Film Forum whenever we could, often multiple times a week. The curation was excellent, and the space, even after renovation, felt so classically New York. (And the popcorn really is the best.) It reminded me of my repertory-cinema-going days in college, where my now-husband and I spent a lot of time together when we were first dating. Having a baby made movie nights severely limited, and now it looks like we won't be getting to any theater anytime soon. I'm considering getting a membership so I can support a New York institution during this downtime — and to have an incentive to make sure we make time for movie dates when this is all over.
Jessica Silvester, contributing editor
I'm sure I'm not going to be the only Strategist team member to bring up Greenlight Bookstore here. [Editors' note: She's right. You'll see.] It hosts the best events. You're crammed in like sardines but no one cares because you're having such intimate conversations while also looking out the big windows onto the leafy Fort Greene streets. One of my favorite essayists, Dinah Lenney, was scheduled for one for her upcoming book called Coffee. It's part of Bloomsbury's beautifully designed Object Lessons series — a collection dedicated to "the hidden lives of ordinary things." Dinah is able to capture those hidden lives better than anyone I know — and I'm not just saying that because she taught me in the Bennington MFA program and I cried like a toddler when I had to leave her. The writer Phillip Lopate describes Lenney's prose as "caffeinated, zany yet serene and habit-forming." That sounds like exactly the kind of drug we need to get us through a quarantine.
For a full decade before I had a kid, Babesta has been my favorite store for kids. The owner Jenn Cattaui has such an eye for the edgy-yet-super-high-quality. (The stuff is pricey, but anything I've ever bought there — gifts for friends' babies, a high chair for my son — have lasted endlessly.) Now that I have a new little boy on the way, I'm going to invest in these sea lion swim shorts (with SPF 50) for whenever I want to show him off this summer.
Katy Schneider, senior editor