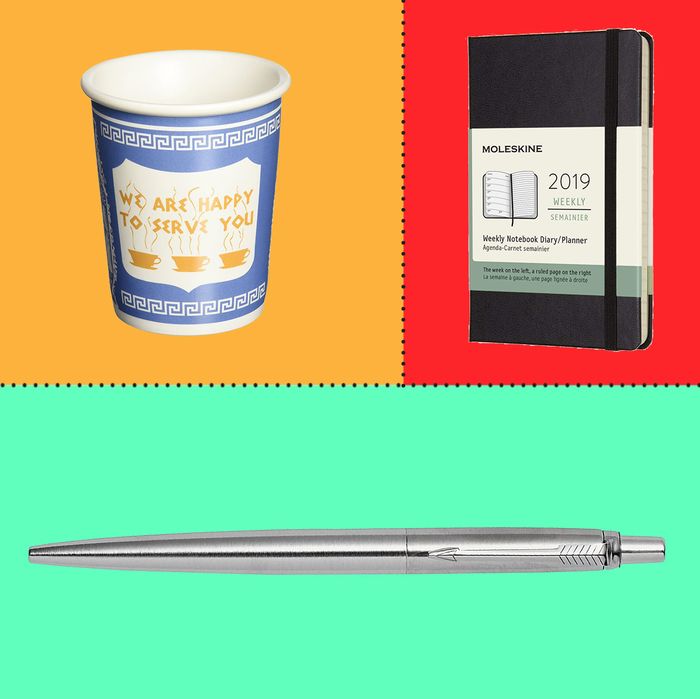 Photo: Courtesy of the retailers.
Filling a Christmas stocking with gifts that the men in your life might actually want can be tough. That's why we recommend planning ahead — like, right now. If you rig it right, you can easily shop for your brother, dad, uncle, son, nephew, and boyfriend in just a few clicks, saving you money and precious time. To lend a hand we've put together a list of the best stocking stuffers for men. And to make it easy on your wallet, everything is under $25 bucks. Don't miss all of the Strategist's holiday gift coverage right here.
If he's already making plans for next year
Give him one of our favorite planners that's small enough to stick in a stocking as well as to fit in his pocket.
If he's got a green thumb, or his apartment could use some life
This set comes with a plant for every guy on your list, plus they're all hard to kill — just in case.
If he's trying to save money
Packing lunch is way more fun when you have a well-designed bento box to put it in.
If he loves diner coffee
This trompe l'oeil ceramic cup is just as good for coffee as it is for holding pens on his desk.
If he recently moved out on his own
A set of matching glasses is the mark of true adulthood, and these look much fancier than they cost.
If he has minimalist taste in decorating as well as cleaning
Rolled up, this might occupy the majority of his stocking, but it's worth it.
If he already has a Poké Ball Plus Controller
Who doesn't need a carrying case for their Poké Ball Plus controller?
If he puts hot sauce on his pancakes
Locally sourced in the Pacific Northwest, this spicy honey makes everything more tasty.
If he "doesn't do digital"
Or if he's partial to pen-and-paper to-do lists.
If he's OCD about doing laundry
Writer David Notis used dryer balls this fall when he discovered the right way to machine wash his down jacket. These little spiky balls ensured the fill dried evenly and didn't clump.
If he brings his own snacks to the movies
A pack of 12 Haribo Happy Cola gummies goes a long way; you can even save one for yourself.
If he's a master of crudités
This pencil sharpener-shaped veggie peeler also creates carrot curls, for his fanciest platters.
If he's into scrubbing
Here at the Strategist we all went a little crazy for this brush set after writer Maxine Builder declared it the most effective way to clean your bathroom ever.
If winter makes him itchy