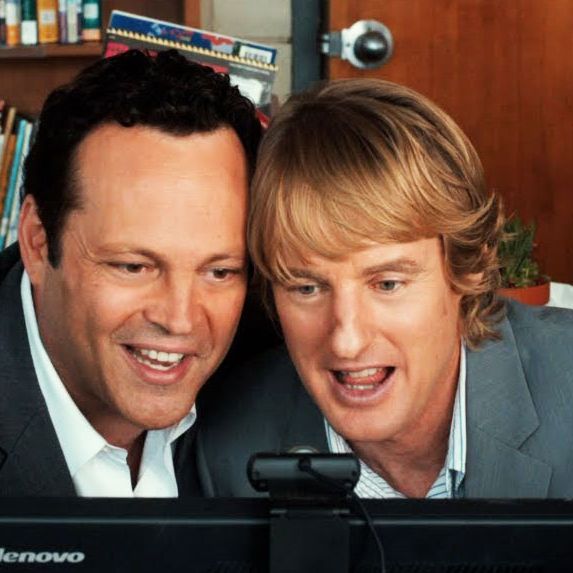 If Zoom calls are a regular part of your work-from-home routine, you probably spend a lot of time staring at your face in one of those tiny squares onscreen, wondering, Is that what I really look like? The technology that lets us work face-to-face remotely during a pandemic is definitely impressive, but it's not always the most flattering — even with the "touch up my appearance" option selected. We've looked at ways to use lighting and makeup to your advantage, but if you want to make an even bigger upgrade to your setup, experts say using a webcam instead of your laptop's built-in camera can greatly improve your image quality.
Tech YouTuber Sara Dietschy says it's a "sad reality" that laptop webcams haven't kept pace with other technological advancements. She explains that most use 720p resolution, which is less than the full high-definition resolution you'll find on most other devices. "That's almost like rewinding ten years," she says. "So the fact that your face is being recorded in that for your Zoom calls is pretty depressing." To find out which webcams will help you put your best face forward, we asked Dietschy, along with other tech experts, YouTube stars, and Twitch streamers, about the ones they use and recommend.
Dietschy and fellow tech YouTuber Justine Ezarik both use the Logitech Brio for filming their videos. Ezarik, also known as iJustine, says, "It's great because it's 4K, so I can shoot content on it in high quality and use it for streaming." Dietschy says it easily attaches to either a laptop or desktop computer and has lots of features that'll enhance your video quality, like automatic light correction for brightening your face in a backlit room. It also allows you to adjust the field of view, which Dietschy says comes in handy if you're Zooming in from a messy room and might not want your dirty laundry or unmade bed in the video frame. Mark Steinberg, senior technologist at B&H Photo, agrees that the Logitech Brio is a huge improvement over the standard laptop webcam and a good option to consider if you're getting tired of choppy sound or video. He says its video is "close to broadcast quality," and its built-in microphones feature noise cancellation so you can filter out any background noise — which you may appreciate if you share your workspace with roommates, kids, or other family members.
Logitech's C900 series of webcams was also mentioned multiple times, as experts like that the webcams offer HD video at a lower price point than the Brio. Comics artist Domo Stanton, who livestreams his drawing on Twitch, says he's been using the C920 since he started streaming two years ago. "It's just plug and play through USB, with no extra setup required," he says. "It's durable and probably the best, most reliable webcam to get as a beginner." The C920 is compatible with Chromebooks (Steinberg points out that many school districts have issued teachers and students Chromebooks, so this is important if you're using the webcam for online learning) and is also available with a lens cover for privacy. For a wider field of vision and the ability to zoom in and out, Steinberg recommends the slightly pricier C930.