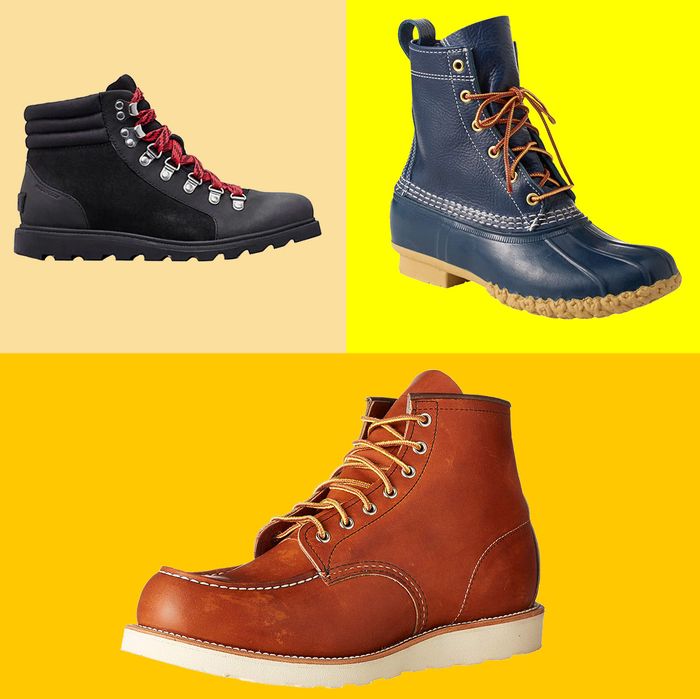 Photo: Courtesy of retailer
If you follow our monthly Strategist Haul, you're familiar with the idiosyncrasies of our editors' and writers' shopping habits. While we think of those as the highlights, there are plenty of other, less glamorous things we buy — and love — on the regular too. So whether you've wondered about the work bags we tote around or the underwear we're most loyal to, this is the Stuff We Buy Ourselves. In this edition, the winter boots our editors and writers rely on to get through sleet, slush, and snow.
Alexis Swerdloff, Strategist editor
I keep it classic with my thinsulate-lined Bean Boots. They're as hardworking and practical as everyone says, and I like that the all-navy sort of blends into most outfits on days when I don't feel like taking them off when I get to work.
Liza Corsillo, writer
For the last four years, I have worn my Blundstone boots on a regular basis from early October through late March. They're easy to pull on and, when paired with some wool socks, they keep my feet dry and warm in all kinds of precipitation. But last winter, I got the itch to change things up. So I bought this pair of Sorel boots that look a lot like a certain pair of classic hiking boots. They're what I wear when I want to stay dry and cozy but also look like an apres-ski influencer. I love the bright-red laces and the contrasting textures of the suede and leather.
Jessica Silvester, contributing editor
This season I decided I wanted an Ugg-like experience without paying for actual Uggs. That said, aside from their bulbous shape, these highly rated snow boots I found (and bought) on Amazon are not all that reminiscent of Uggs. But boy are they a great value for the price. Their breathable faux-fur lining, a waterproof exterior, and grippy, nonslip rubber soles make long treks through the damp woods of Westchester feel like you've got two heated massagers on your feet. Just do as I did and heed the warnings of other Amazon reviewers to go up a size, because they run narrow and small.