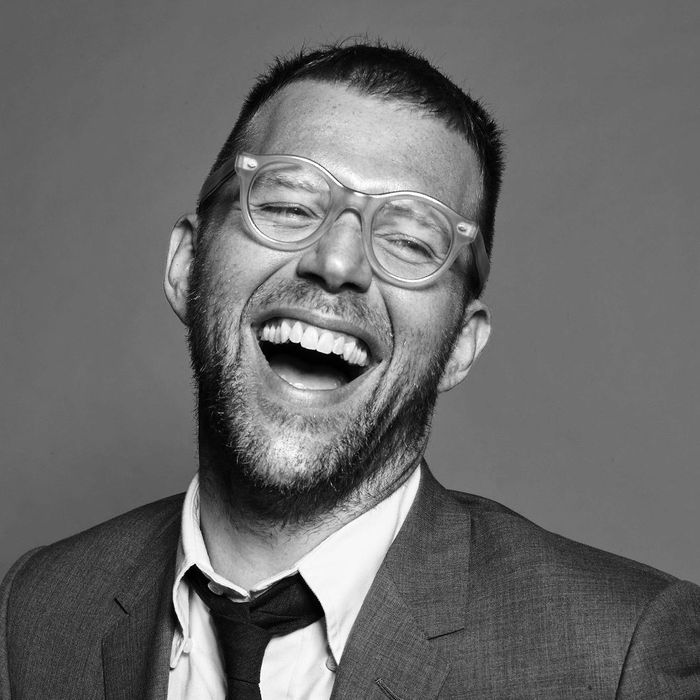 If you're looking for the most powerful hair dryer or the handiest chef's knife, those things can be easy enough to find. Other objects of desire are a little more taste-based. What's the next status water bottle or handwash, for instance? If you have a burning question about the next fanny pack or Noah rugby shirt, Chris Black is here to answer it in a regular column.
I have cultivated what I think is the perfect look for warmer months. I playfully refer to it as Ivy Sport™️, even though I, uh, did not go to college. The term was coined by my dear friend Jake Davis a few years ago, when he was describing my post-tennis dress. It's basically a combination of casual, comfortable, and (mostly) affordable technical gear and preppy staples that, somehow, just works. (Even my mom likes it.) Taking something buttoned up and a little boring and making it your own is what personal style is all about.
Below, I've listed my go-to options and a few pieces I might add to my rotation for the look's main components — shorts, shirts, shoes, and hats. I've also included an (optional) fifth component, sunglasses, because we all know that sometimes accessories can make the outfit.
Photo: retailer
It starts with shorts. As I've said before, a five-inch inseam is my preferred length. You've got to let the quads breathe. This classic Nike pair is my go-to. Well-ventilated, lined, and they even have pockets.
Another go-to are the oft-discussed Patagonia Baggies. They come in wild colors and prints, but I prefer mine in black — and with a five-inch inseam (there is a longer seven-inch style as well). The roomy pockets take some getting used to, but can hold everything easily.
Photo: retailer
Jacques is a brand that has recently come onto my radar. The young company, which debuted in 2018, bills itself as "an elevated men's performance line" and these shorts definitely speak to that. Unlike the two pairs above, they're logo-free — a minimalist touch that lends them a level of sophistication. But like the two pairs above, they are designed with performance in mind and feature four-way stretch fabric, a water-repellant outer, and a moisture-wicking interior. Note that they only have a back pocket, so you might need a tote bag if you're planning to wear them on a longer excursion.
Photo: retailer
A logo-free polo shirt is essential to my summer wardrobe. I like these, from Uniqlo — an unfussy, excellent fit, and they age well. I buy three at a time and recommend it in navy, though there is no shortage of color options.
Photo: retailer
A blue oxford is the cornerstone of my wardrobe, even in the summer. The style, to me, is seasonless: It can be worn with the sleeves rolled up, over a T-shirt, or properly buttoned. Again, Uniqlo makes a terrific one for the price — I have said before how I still wear a beat-up, light-blue Uniqlo oxford that I've had for close to a decade.
If you're looking for a fancier option, this 100-percent cotton version from small New York City–based brand Corridor is excellent. (Washing and drying will help to age and soften it.)
Photo: retailer
For those chilly nights, a classic cricket sweater from Ralph Lauren can be thrown over the shoulders. Alone it may be full turbo prep, but styling it with the more athletic-oriented pieces will dial that aesthetic down. And in the fall (or spring), once temperatures start to drop and stay there, it can be worn as a layering piece.