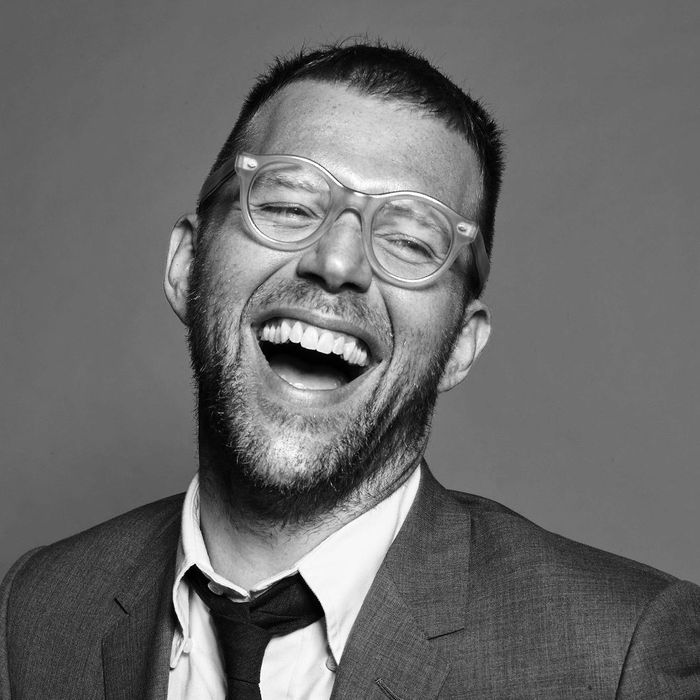 If you're looking for the most powerful hair dryer or the handiest chef's knife, those things can be easy enough to find. Other objects of desire are a little more taste-based. What's the next status water bottle or handwash, for instance? If you have a burning question about the next fanny pack or Noah rugby shirt, Chris Black is here to answer it in a regular column.
I have cultivated what I think is the perfect look for warmer months. I playfully refer to it as Ivy Sport™️, even though I, uh, did not go to college. The term was coined by my dear friend Jake Davis a few years ago, when he was describing my post-tennis dress. It's basically a combination of casual, comfortable, and (mostly) affordable technical gear and preppy staples that, somehow, just works. (Even my mom likes it.) Taking something buttoned up and a little boring and making it your own is what personal style is all about.
Below, I've listed my go-to options and a few pieces I might add to my rotation for the look's main components — shorts, shirts, shoes, and hats. I've also included an (optional) fifth component, sunglasses, because we all know that sometimes accessories can make the outfit.
Photo: retailer
It starts with shorts. As I've said before, a five-inch inseam is my preferred length. You've got to let the quads breathe. This classic Nike pair is my go-to. Well-ventilated, lined, and they even have pockets.
Another go-to are the oft-discussed Patagonia Baggies. They come in wild colors and prints, but I prefer mine in black — and with a five-inch inseam (there is a longer seven-inch style as well). The roomy pockets take some getting used to, but can hold everything easily.