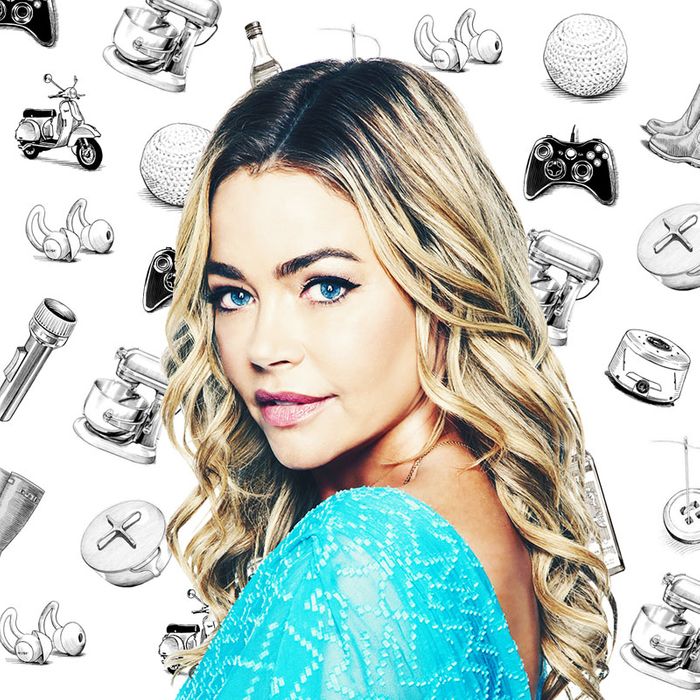 If you're like us, you've probably wondered what famous people add to their carts. Not the JAR brooch and Louis XV chair but the hairspray and the electric toothbrush. We asked actress Denise Richards — who is currently appearing on The Bold and The Beautiful and Real Housewives of Beverly Hills, and recently launched a skin-care line called CB ME Beauty — about the toothpaste, coffee machine, and socks she can't live without.
Nothing makes my teeth feel as clean. I think I first found it in Europe. And then I found it in the States and I've been using it for years. I also get the mouthwash. It has a very strong mint flavor, but it's unlike any other toothpaste I've ever had. There's no fluoride in it. People have mixed feelings about fluoride in their toothpaste, but in my opinion, this makes teeth feel like they were just polished at the dentist.
It has been my signature scent ever since I sprayed a tester at a beauty counter 15 years ago. I get compliments from men and women, who ask me what I'm wearing. It gives a fresh, clean, beautiful smell that reminds me of the very first time I went to Hawaii. I wear it all the time — I use the deodorant, too, and sometimes the body oil. I never get tired of it.