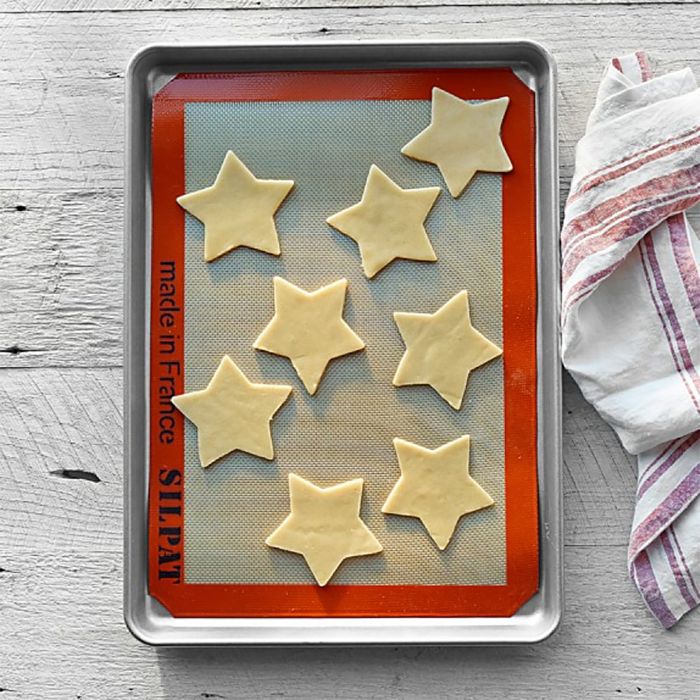 The holidays mean cookies, cookies, and more cookies. Whether you're sending a box full to someone you love, bringing dessert to a dinner party, attending a cookie swap, or leaving a plate out for Santa, odds are by the time the New Year rolls around, you'll have baked (and eaten!) your fair share. The good news is "you don't need anything too fancy to make incredible cookies at home," says Caroline Schiff, pastry chef at Gage & Tollner and head chef at Slow Up.
We chatted with her and other pastry chefs and baking experts about all their favorite equipment, tools, and ingredients to make sure you'll be turning (and rolling, and slicing) out the very best batches you can, whether you've only ever made the occasional chocolate chip cookie or you're a seasoned baker who simply wants a recommendation for the prettiest sprinkles around. Read on for all the cookie-baking gear you could ever possibly need. And if your fall and winter baking goals go beyond pie, you can find our guides to baking pies here, and baking cakes here.
Mixers and attachments


Unsurprisingly, two of our experts sing the praises of the classic KitchenAid stand mixer. Both recommend the Artisan Series 5-Quart model in particular. "It is just the right size," says food writer and chef Rachel Gurjar. "It is possibly my most used piece of equipment all year round. I love that it is strong and dependable, and mixes cookie dough perfectly." According to food photographer and baker Mike Johnson, "a KitchenAid is a must-have for any home baker. While hand mixers can get the job done, it's nice using a stand mixer and being able to free up your hands for other baking tasks."
For a more affordable option that contains KitchenAid's same powerful motor, "this cordless hand mixer should be on every baker's wish list," says Kristen Tomlan, founder of Cookie DŌ. She calls it "truly genius," explaining that "avid bakers know the most annoying thing is having a cord that never reaches where you need it to be and, without fail, ends up in your mixing bowl." Although writer and recipe developer Ella Quittner stands by the fact that some of the best cookies can be made easily by hand, "for doughs that require creaming, or intensive blending of fat into flour — I'm in a major shortbread phase if you can't tell — call in motorized help and don't look back," she says.