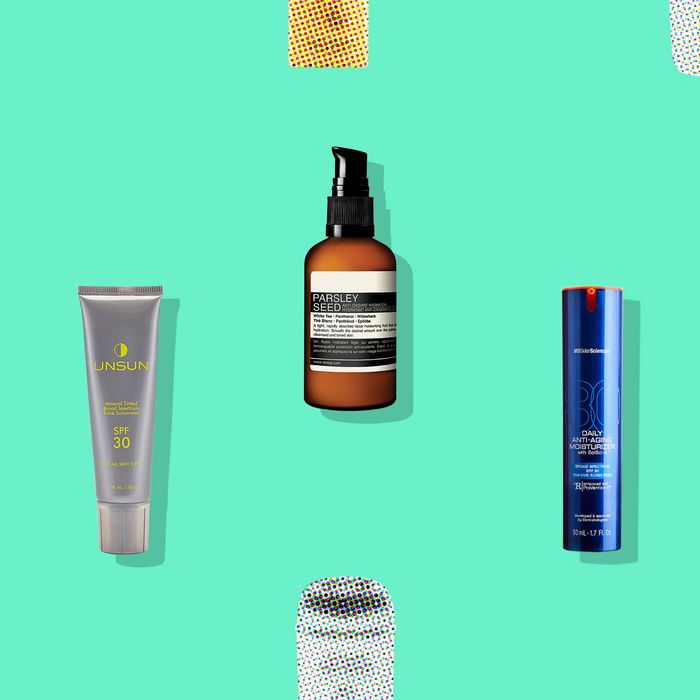 If you follow our monthly Strategist haul, then you're familiar with the idiosyncrasies of our editors' and writers' shopping habits. While we think of those as the highlights, there are plenty of other, less glamorous things that we buy — and love — on the regular, too. So whether you've wondered about the T-shirts we buy in bulk or the lip balm we hoard, this is the Stuff We Buy Ourselves. First up: the SPF moisturizers (or for some, the moisturizer and then the sunscreen) we all use.
This right here is a twofer: daily sunscreen that doubles as tinted moisturizer. It goes on easy (which is key for sunscreens, which often tend to go on not so easy), and it provides a (I think) not fake-looking glow, since I am basically a vampire and stay out of the direct sun as much as possible. (I am very pale and am paranoid about getting wrinkles.) Interestingly, Unsun was actually developed by Frank Ocean's mother, Katonya Breaux, for women of color, but its miraculous "universal tint" works great with my skin.
I'm a big believer in daily SPF, but am also pained by the idea of spending more than $15 on the stuff (which makes no sense because I'll spend as much or more on a lunch salad). This CeraVe came derm-recommended — I already use and dig the daily moisturizing lotion — and it's cheap and fuss-free. I appreciate that it's not greasy, and the size is TSA-perfect; I keep one over the bathroom sink and one in the Dopp kit.
The aforementioned daily lotion.
I've recently been Goldilocks-ing my way through moisturizers. Rio's Snail Bee Steam Cream was great during the colder months. Now that it's warmer, I've been experimenting with the Aloe Propolis Soothing Gel (it's the same brand as the snail stuff) for days when I've been in the sun. It quenches, but doesn't leave skin feeling silky the way you want. Then I cleaned out my bathroom cabinet and found this forgotten, unopened Aesop bottle. It's the middle-of-the-road moisturizer I was looking for: extra lightweight, but still a true lotion. And it's Aesop, so it smells positively ambrosial.
I'm a total delinquent about sun exposure and should just buy a moisturizer with built-in SPF. Instead, I just put on Glossier Invisible Shield sunscreen afterward, when I remember.