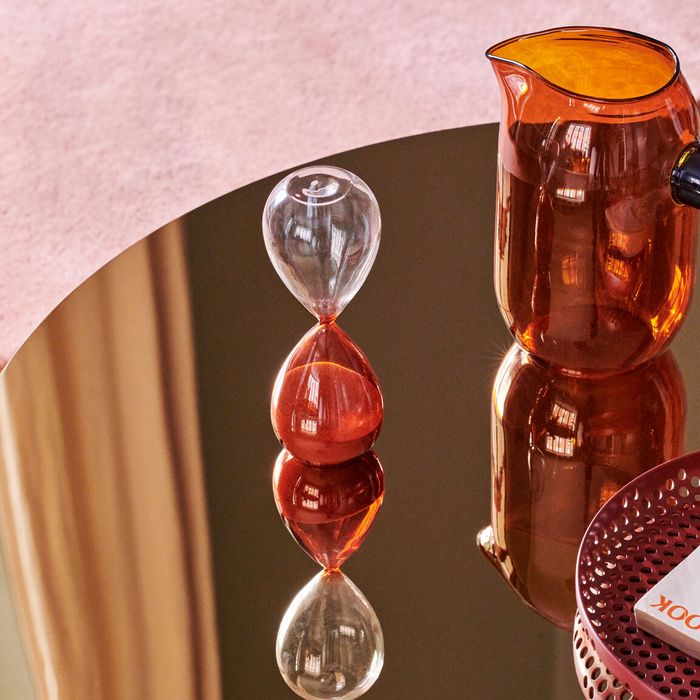 Our go-to source for (hygge-optional) Danish-design, Hay, is having a site-wide 20 percent-off sale for Cyber Monday. So we dug through and found the absolute best picks — from rainbow porcelain dinnerware to a stylish stackable chair — to add some Scandi-cool design to your home, or office, or anywhere else that needs a bit of a zhuzh before it's time to hibernate. (One pro tip: Lots of these things make great gifts and stocking stuffers for hard-to-shop-for people on your list, too, so now's an especially good time to stock up, since shipping is also free.)
These fish-shaped sponges were among the first gifts stolen at the Strategist staff's annual White Elephant exchange last year.
When Strategist writer Dominique Pariso traveled to Copenhagen, she picked up this colorful toothbrush as a souvenir.
Dominique also couldn't resist this glass straw set that mimics the look of a bendy plastic hinge — that would also make a great gift for the person trying to use less plastic.
A colorful, and practical, coffee maker that uses a built-in filter to steep coffee grounds into hot water.
This set of storage tins would be a great gift for a baker, to hold their most-used ingredients, but really, anyone who needs a bit of organization will likely enjoy them.
A colored glass jug to zhuzh your dining room tablescape.
The variety of colors and upholstery options mean everyone can find the perfect option for their space.
These colorful stacking chairs are great for adult offices and children's playrooms alike.
This dining table was specifically designed with rounded ends to maximize seating for a sociable setting (and it's rarely 20 percent off).
Take advantage of the sale to get more than one sleek brass slit table and arrange in a pair or cluster.
Don't be fooled: These trays are not food-safe, but they do look awfully nice stacked together in decorative constellations.
The glazing on these durable porcelain mugs means that each one may have a slightly different hue (and they'll complete your boho-minimalist dream home).