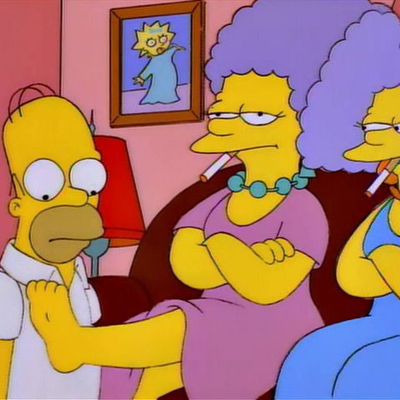 If you've ever slipped off your shoe and gotten an unpleasant whiff of foot stench, rest assured that you're not alone. Podiatrist and American Podiatric Medical Association spokesperson Priya Parthasarathy says foot odor — technically called bromhidrosis — is "a very common problem that does not discriminate" and is especially common among kids and athletes.
According to podiatrist and academic dean at New York College of Podiatric Medicine Michael Trepal, odor is most commonly caused by the proliferation of fungi and bacteria found on the foot. "Nobody's foot is sterile," he says, and calls the warm, moist, and dark environment of a foot in a shoe "a garden of Eden" for bacterial and fungal growth. Fortunately, feet that reek can usually be treated and prevented at home with over-the-counter products. The two podiatrists we spoke with shared what to look for when you're shopping for products that help you get rid of smelly feet.
Best products for keeping feet clean
Properly cleaning your feet is the first line of defense in preventing offensive smells. "Foot soaps help draw out bacteria and perspiration as long as the foot is dried afterward," says Trepal. Parthasarathy suggests washing with an antibacterial soap to make the feet inhospitable to the odor-causing organisms, and both doctors recommend washing your feet once or twice a day. Make sure feet are totally dry before putting on socks or shoes, though, as any moisture will promote bacterial growth.
In a pinch, Trepal says you can create a disinfectant foot soak by diluting a cup of white vinegar in water. The vinegar acts as an astringent to help draw out bacteria.
As bacteria survives by consuming foot skin, Trepal says "people who have thick calluses have more 'food,' if you will, for bacteria to thrive on," so controlling calluses is also important to preventing odor. While extremely thick calluses should be seen by a doctor — and never removed at home with a knife or razor blade — Trepal say more subtle ones can be treated with a pumice stone.
If you suspect the problem is fungal in nature, which Trepal says would be identified by redness or scaling, try using an antifungal powder. Use one specifically designed for athlete's foot — the most common type of foot fungus — instead of talcum or baby powder.
Best products for keeping feet dry
Just as an antiperspirant stops underarm sweating, roll-on antiperspirants are both doctors' top choice for cutting down on foot sweat. Trepal recommends looking for ones with aluminum chloride as an active ingredient — like dermatologist favorite Certain Dri — because of its "astringent and drying nature," while Parthasarathy prefers Secret Clinical Strength which contains aluminum zirconium tetrachlorohydrex glycine — a new generation sweat blocker that's gentler on the skin. Just roll in on your feet and toes — like you would your armpits — and wait for it to dry before putting on your socks.
Once your feet are washed, dried, and deodorized, it's essential to choose a sock that won't encourage more sweat and bacterial growth. "If you take your foot out at the end of the day and the sock is damp, that means your foot has stayed damp all day," says Trepal. "You want a sock that's going to wick away perspiration and allow air to circulate." Sports socks, made from synthetic blends that don't hold on to moisture and are designed to keep sweaty athletes dry, Feetures, a long-time favorite among runners, also makes no-show socks, ideal for flats or loafers, with the same technical material.
For socks you wouldn't mind peeking out of a shoe or boot, this sweet polka-dotted pair from Richer Poorer is lined with antimicrobial silver fibers, one of the new technologies Parthasarathy likes for their naturally moisture-wicking and odor-repellent properties. (The smushed ice cream cone style is fun, too.)
Best products for keeping shoes clean
Shoes with soft, cushioned footbeds may be more comfortable for standing and walking around in all day, but Parthasarathy cautions that these "soak up more moisture and take a longer time to dry out." Instead, she recommends Superfeet's comfort inserts that have a moisture-wicking and antibacterial top layer. (They're also Guy Fieri's favorite.) Regardless of your shoes or insoles, both doctors stress the importance of rotating shoes and giving pairs 24–48 hours to completely dry out between wears.
If you want to get serious about keeping your shoes fresh, Parthasarathy recommends these ultraviolet light-powered shoe sanitizers. They aren't cheap, but they have been certified by the American Podiatric Medical Association to eliminate 99.9 percent of odor-causing bacteria and fungus. A built-in fan and deodorizing system ensures shoes are dry and ready to go when you need them.
The Strategist is designed to surface the most useful, expert recommendations for things to buy across the vast e-commerce landscape. Some of our latest conquests include the best acne treatments, rolling luggage, pillows for side sleepers, natural anxiety remedies, and bath towels. We update links when possible, but note that deals can expire and all prices are subject to change.
Every editorial product is independently selected. If you buy something through our links, New York may earn an affiliate commission.