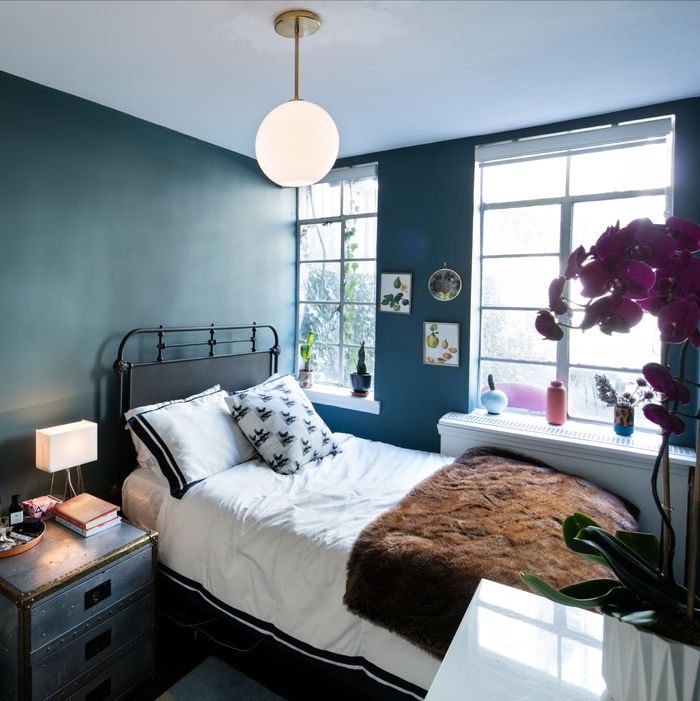 No apartment has it all, and while I'm very grateful for mine, I've always found the lighting to be rough.
My home has nice big windows, but since I'm on the ground floor, facing north and surrounded by taller buildings, there's no clear path for the sun to shine. The light was somehow simultaneously always dim and glaringly harsh. Not to be dramatic, but you know how you look in the waiting room of a doctor's office? That's the vibe.
But, like so many New Yorkers, I'm renting, so what I can change is limited. So I set out on a mission: Figure out how to zhuzh it up and create a warmer space.
First, the Photos: My Living Room Before and After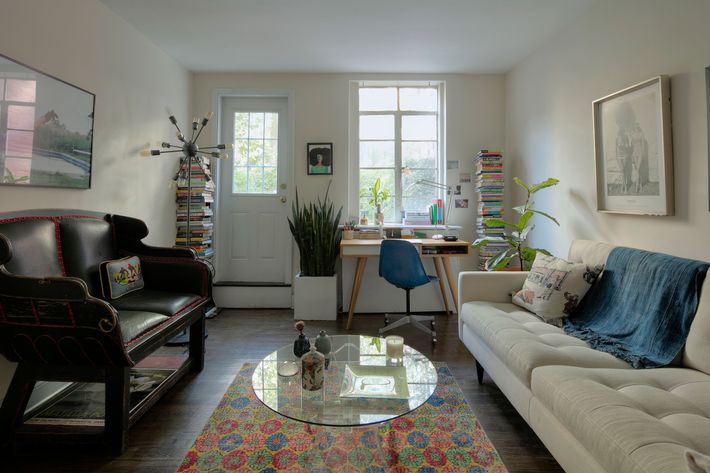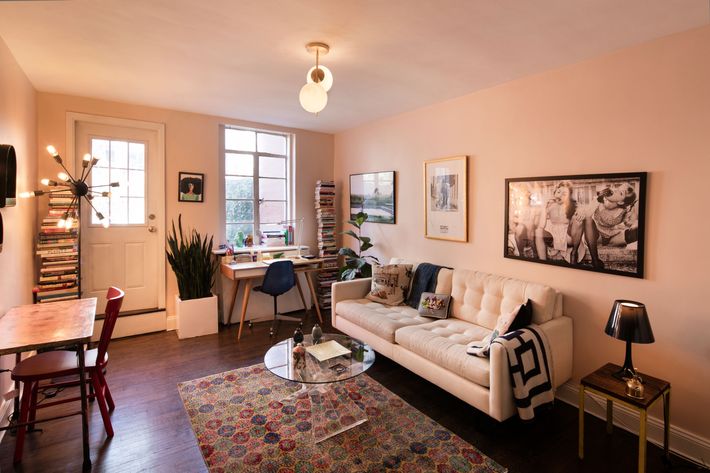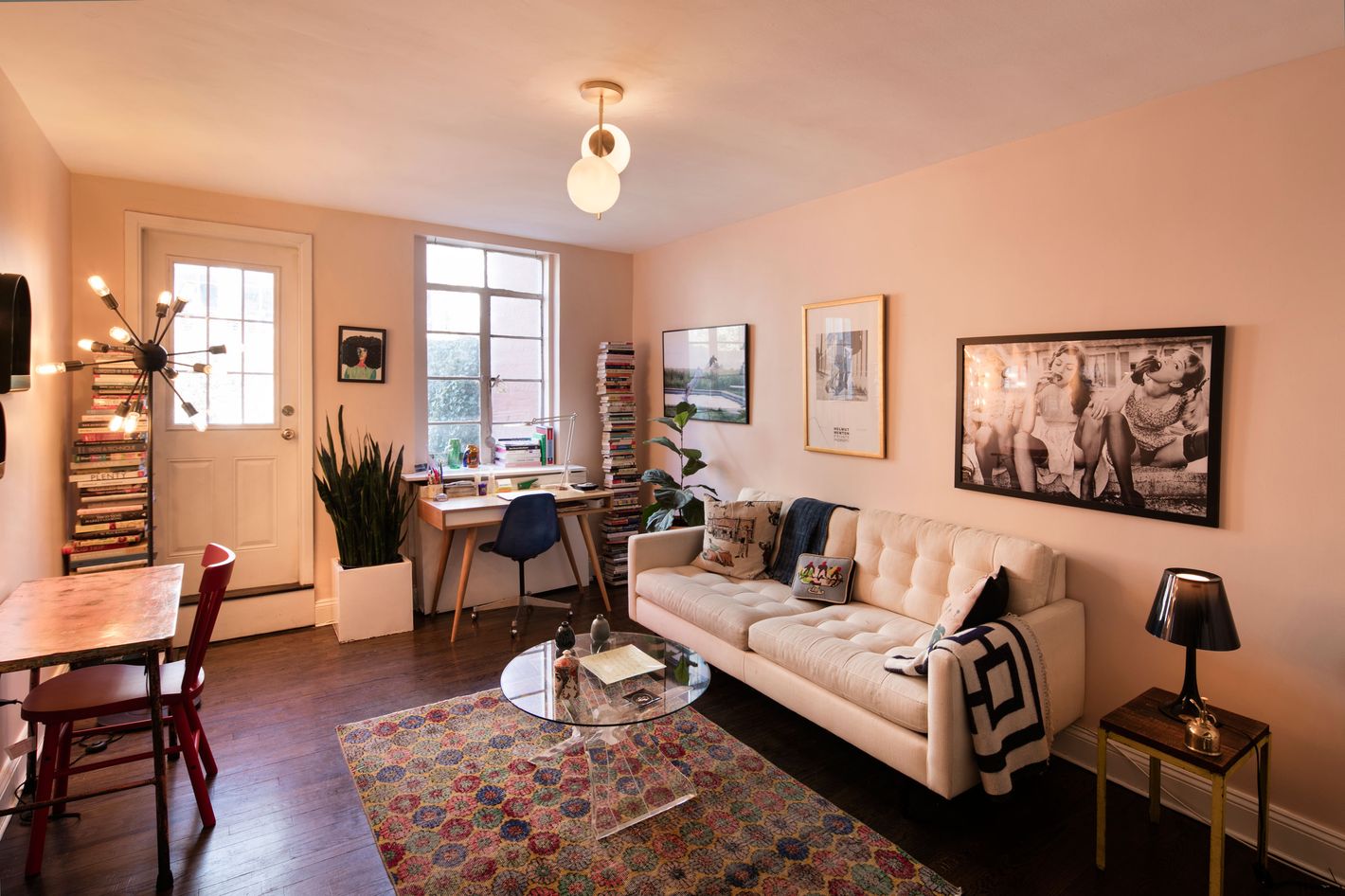 My Bedroom Before and After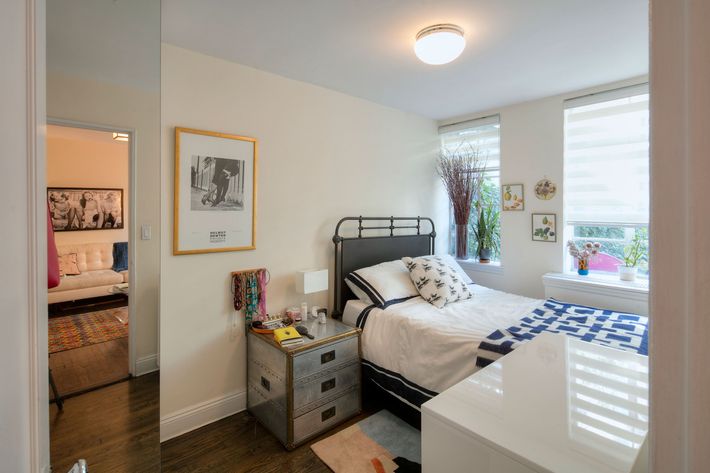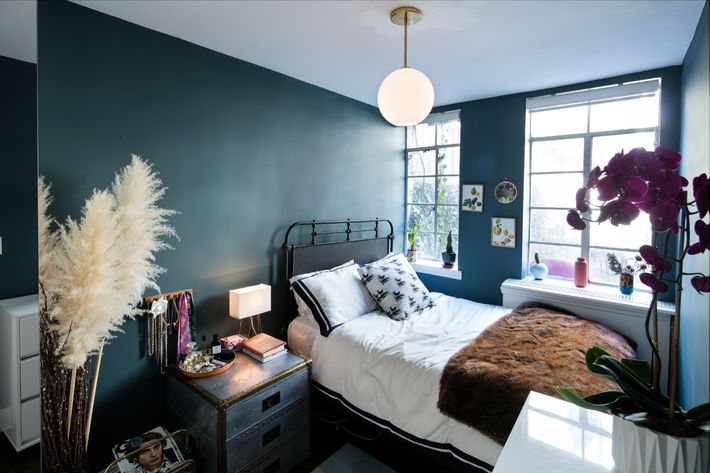 Start With the Light Bulbs
The first thing I did was call up Homepolish designer Ariel Okin. She said the easiest and first step is to make sure that you have the right bulbs. She suggested bulbs in the 50-watt range with frosted glass. In bedrooms and living rooms, you want Soft White (2,700 to 3,000 Kelvins, a measure of color temperature); in kitchens and bathrooms and brighter spaces, Warm White (4,000K to 5,000K). Ignore anything higher. And more lumens equal brighter light, so keep that in mind. These are the ones I picked.
The next easiest thing, Okin noted, is hanging some mirrors — specifically ones that face the windows. This reflects the light, of course, and also makes my small one-bedroom look larger. I went with these cute little Ikea mirrors from their Hay collaboration — I hung them together, clustered on one wall. Alas, they are currently sold out, so here are some other very handsome, cluster-able mirrors.