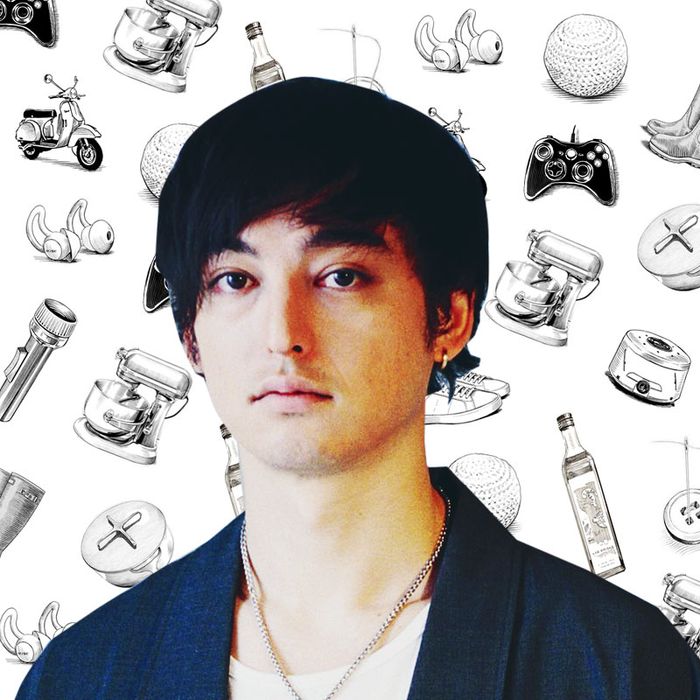 Photo-Illustration: Courtesy of Damien Maloney
If you're like us, you've probably wondered what famous people add to their carts. Not the JAR brooch and Louis XV chair but the hairspray and the electric toothbrush. We asked musician Joji — who this week released a new single, Gimme Love, and announced that his second album, Nectar, will drop in July — about the socks, deodorant, and DVD he can't live without.
I can be pretty clumsy. I will hit parts of my body on things, and I'm also clumsy with my hands, so I get cuts here and there. I'm not a germaphobe, but having an open wound isn't great, so I always make sure I have some good old Band-Aids on me. I've tried experimenting with a few other brands, but these are my go-to.
It's not my favorite movie, but it is a movie that's perfect to bust out if you're at home and there's nothing to do or no internet. It's not Spielberg, but it'll have everyone laughing. Also, it's funny to see people's reactions when you pull a DVD out of a backpack in 2020. I've watched it 30 to 35 times.