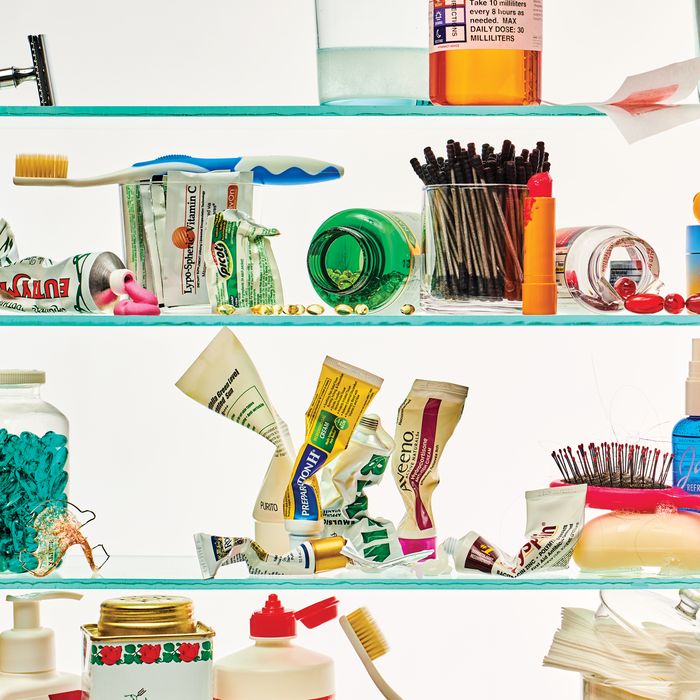 Photo: Joe Lingeman; Styling by Stephanie Yeh
Navigating the congested aisles of a CVS, even for the most seasoned of shoppers, is a daunting exercise. Do you get heavy-duty band-aids or regular? What's the difference between the generic and name-brand pain reliever? And will any antacids actually, effectively relieve indigestion? The Strategist over the years has surfaced hundreds upon hundreds of best-in-class drugstore items — like the hair-ties that won't leave dents, the nasal inhalers that Tuk-Tuk drivers use in Thailand, the 1864-era mouthwash that historian Walter Isaccson swears by, even an accordion plunger that will save you from embarrassment. But no run-of-the-mill Rite Aid, or even a high-end apothecary carries this all — which is why we decided to create our own drugstore on the Strategist.
Below, we've pieced together the inventory of our dream drugstore, featuring recommendations from doctors, integrative nutritionists, frequent travelers, professional cheerleaders, authors, famous people, dental hygienists, and our own staff writers, among (many) others. (Of course, you should always consult your doctor before taking a new medication.) Some of the products are straight from the shelves of actual drugstores (like a pregnancy test or Guy Fieri's insoles), while others are ones we wish were on the shelves of actual drugstores (like reusable Swedish dishcloths). And, importantly, most of these items cost about as much as any counterparts you might find at your local pharmacy — with a few exceptions, like the $32 French, Yves Klein Blue eye drops that will turn the reddest eyes a pleasing whitish-blue.