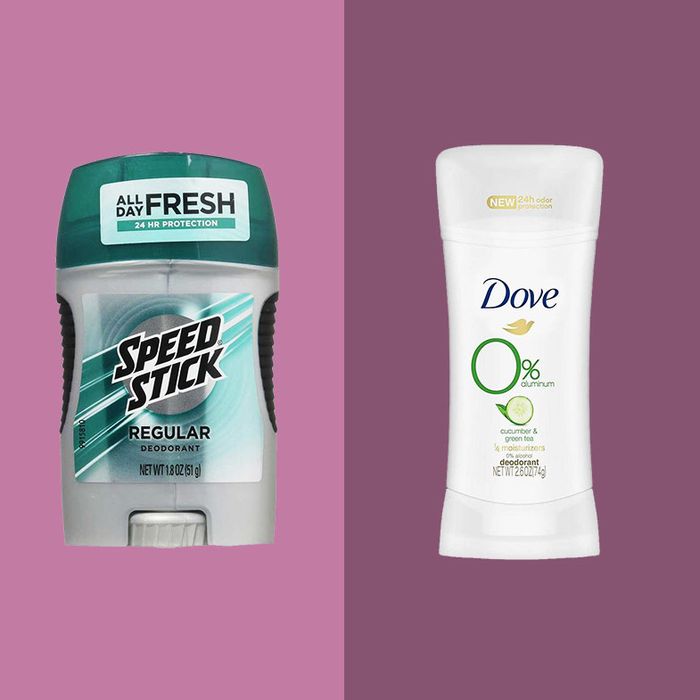 Photo: Courtesy Retailers
If you follow our monthly Strategist Haul, you're familiar with the idiosyncrasies of our editors' and writers' shopping habits. While we think of those as the highlights, there are plenty of other, less glamorous things we buy — and love — on the regular too. So whether you've wondered about the work bags we tote around or the underwear we're most loyal to, this is the Stuff We Buy Ourselves. In this edition, in honor of Drugstore Week, we're rounding up the deodorants our editors and writers use to stay fresh smelling — for those of us who use it.
Alexis Swerdloff, Strategist editor
I'm a proud member (alongside Aubrey Plaza, Judy Greer, and former Strategist editor Simone Kitchens) of the Real Purity Club and will yammer on to anyone who will listen about how it has changed my life. I just don't sweat anymore! It's that simple. And it's all-natural, to boot — apparently it's "the drying effects of the aloe and vegetable glycerin it contains" that keeps me sweat free. My husband, too, is a convert, as are two of my best friends. Couldn't recommend higher. Only downside is the fairly steep price.
Chloe Anello, junior writer
I've used Dove antiperspirants for as long as I can remember, but a couple months ago I decided to try aluminum-free deodorant. I bounced around through different brands until I found out Dove had their own aluminum-free version of my favorite cucumber and green tea scent. I've had it for about two weeks now and I actually really like it. It has that same fresh scent the antiperspirant does, so most importantly, I don't feel like I smell during the day.
Karen Iorio Adelson, senior writer