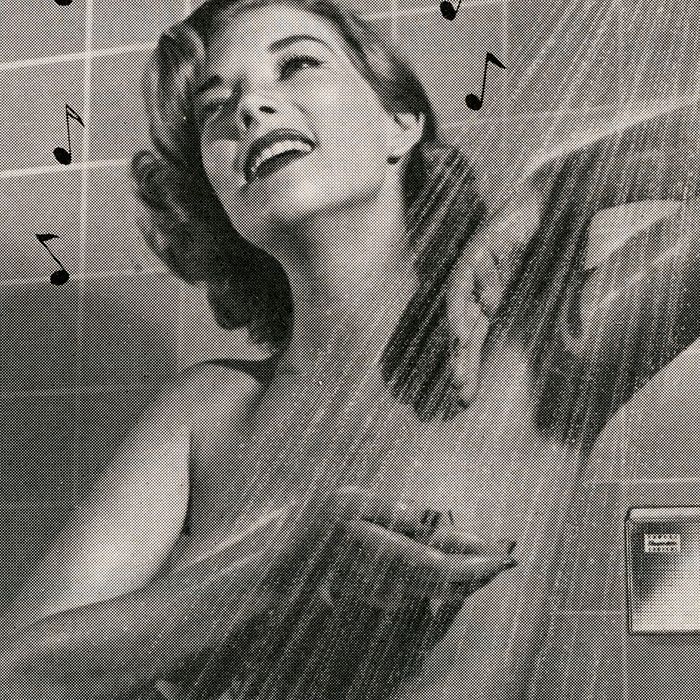 It feels like a mist of water, not a blast of chemicals.
Photo: 2014 GraphicaArtis
I remember first seeing spray-on deodorant at a CVS sometime during high school, and thinking, why? Long considered the domain of Europeans and Axe-wielding teenage boys, it is the watery, questionably effective cousin of reliable stick deodorants. How do you know the mist really sticks and works? How do you know you won't share the fate of those sad people in the Secret Clinical Strength commercials, not-so-subtly smelling their armpits on the subway, wondering if their deodorant has lasted all day? If you're skeptical, I understand. But I've recently converted, so hear me out.
I came across Thai Crystal Deodorant Mist at the highly reputable Great Jones Spa in New York, where it stood on the communal-products table in the dressing room. It didn't look like it would do much of anything. The packaging is reminiscent of a natural bug spray, and the ingredients list — just water and mineral salts — was not convincing. It has no scent, and it felt more like misting my armpits with thermal water than with deodorant. But at the end of the day, after going out for lunch, running errands, and riding the subway, I hadn't thought about the deodorant once. It passed the ultimate test for a beauty product: It worked so well I didn't worry if it was working.
Thai Crystal Mist's efficacy was a mystery to me, so I looked into it. It's manufactured by a company called Deodorant Stones of America, also known as "DSA," that has a comically old-school website and makes a variety of deodorant stone-based products. "Deodorant stones" sounds like a wellness offering you'd see on Goop circa now, but they've actually been around since the 1980's, when a brand called Crystal launched at Henri Bendel. These deodorants are made from potassium alum, which, unlike the harmful aluminum in other deodorants, is a salt. While aluminum gets absorbed into skin, forming toxic free radicals in the bloodstream, alum remains on the skin's surface.
When I found the Thai Crystal Mist I was already a spray-on user. I had been using Weleda's deodorant spray, and was mostly satisfied. But there were drawbacks: it was expensive, it smelled stale about halfway through the day, and it burned when you sprayed it on freshly shaven armpits. The Thai Crystal Mist costs half the price of Weleda for twice as much product, and doesn't make your armpits sting, even if you've just shaved. And, best of all, like all spray deodorants, it doesn't leave white marks on your clothes.
Writer Alice Gregory espoused the benefits of all-natural Soapwalla back in early 2017: "I knew a guy in college who regularly did heroin and took vodka shots through the rectum but wouldn't use a microwave. I think about him every day. My own morning routine of smearing all-natural, aluminum-free deodorant into my armpits just before running out the door to get a bacon-egg-and-cheese from the deli is almost as irrational. Soapwalla Deodorant Cream, which is made in Brooklyn from only vegetable powders, clay, and essential oils, has the consistency of gritty frosting, the vague scent of lavender, and the efficacy of substances usually formulated for the military."
Our own Strategist editor Alexis Swerdloff found this stuff after a failed trial with Agent Nateur. Both Aubrey Plaza and Judy Greer are fans of this natural roll-on. And so is Alexis: "I am not not a sweater, and my underarms have been as dry as a bone since I started using it about a week ago!"