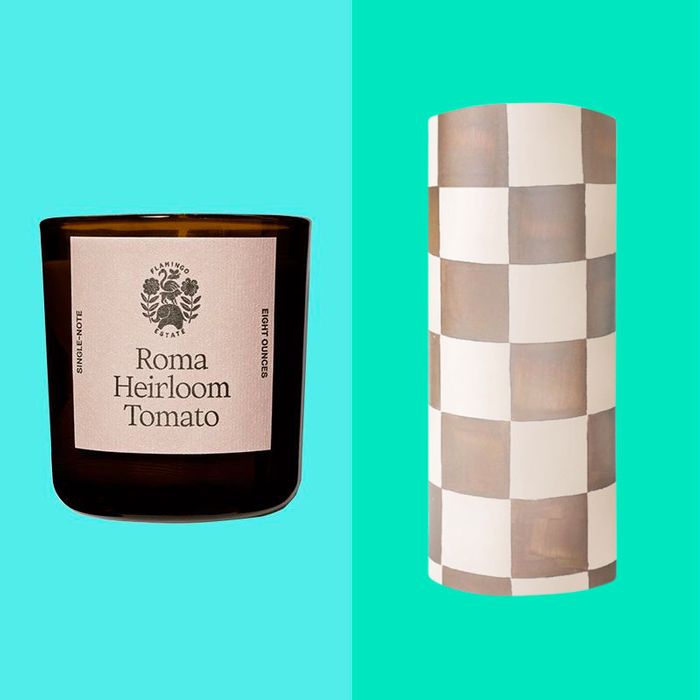 Photo-Illustration: The Strategist
There are lots of gifts out there that promise to give back, especially at a time when so many people are in need. Still, we'd understand if you're skeptical of the whole "shop for a cause" shtick. While the case could be made that every little bit does help, if you're looking to make every penny count, you'd probably be better off giving directly to a charity in your recipient's name than buying them a $10 candle that claims to donate 2 percent of proceeds.
But if you'd rather give them a little something that has the added benefit of being charitable, we searched high and low for gifts that, according to their brands and retailers, give back to worthy causes. Read on for what we found, including a Yellowstone-themed fragrance set that helps the national park and a T-shirt that supports the U.N. Refugee Agency's efforts in Ukraine. If you want to donate directly, we've also included links to the nonprofits and organizations these products help — or check out our guides to AAPI-focused organizations and groups supporting Black lives and communities of color.
Pampshade, best known for its bread lamps made from actual croissants, baguettes, and naans, is the creation of former baker Yuki Morita. Her latest launch is a "Peace Bread" made from paska, a traditional Eastern European Easter treat. All proceeds will go toward Peace Winds Japan's humanitarian-aid work in Ukraine.
For the devoted NPR listener: Every purchase at its storefront goes to support programming. This mug comes in Planet Money green with a martini-holding squirrel.
This cutting board — which is made from plastic scraps — is a Strategist favorite, notably making an appearance in our guide to giving back to the AAPI community. But it doesn't just help with making meals at home: Fifty percent of the profits from a beige shade called To Pó-Po With Love go to Heart of Dinner, which delivers food packages to Asian elders in New York City.
Pearl River Mart, a New York institution known for its one-of-kind goods, sells this dragon-adorned tote created by 4 Good Measure, an Asian-American-owned design firm. Ten percent of the proceeds will go toward different projects dedicated to helping the Chinatown community.
East Village eatery Veselka (probably most famous for its pierogi) is giving 100 percent of its in-store, takeout, and online borscht sales to help Ukraine, partnering with Razom for Ukraine, an organization that champions democracy in the country. The restaurant is also accepting nonmonetary donations such as first-aid kits and socks, which can be dropped off at its East 9th Street entrance.