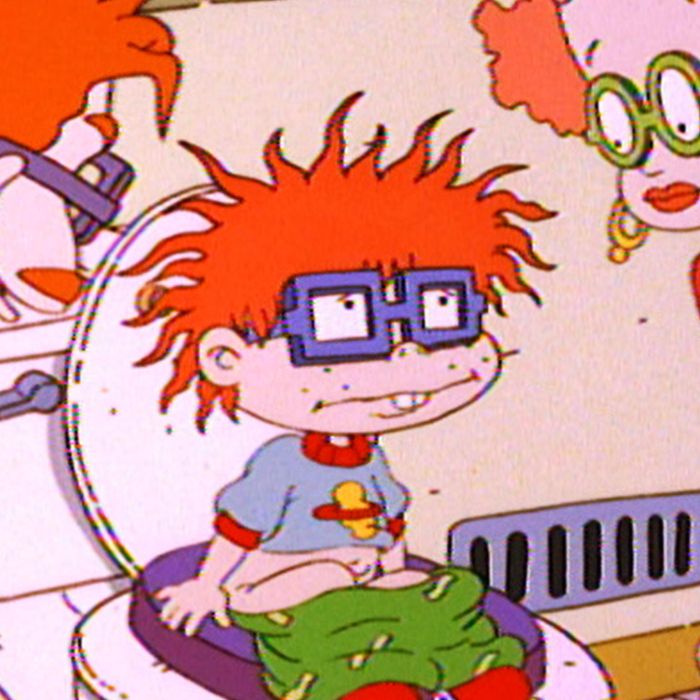 If you're just embarking on the journey that is potty training your child, you know that it's not necessarily going to be a walk in the park. Not only is it notoriously difficult to get a toddler to do anything, there's also no one-size-fits-all approach. According to NYC Potty Training founder Samantha Allen, the most important thing to remember is to "stay calm throughout the process and find ways to set clear expectations without making kids feel pressured or forced." Potty-training consultant Allison Jandu says that the right method will be the one that works with your kiddo's personality and your family's lifestyle. As far as when to start potty training, Allen says that as long as little ones can walk to the bathroom and follow simple instructions, "they can learn to use the potty." Jen L'Italien, a certified consultant in the Oh Crap! potty-training method, told us the sweet spot for starting to potty train usually falls between 20 and 30 months of age, but adds you're not doomed if you start younger or older than that. Whether you adhere to a three-day method or scheduled potty sits, Allen, Jandu, L'Italien, and the five other experts we spoke to say there are things you should consider keeping on hand to make the transition from diapers to toilet go a little more smoothly. From potties, to toilet-seat inserts, to step stools, to underwear, to books, to other helpful accessories, below is everything the experts recommend for effectively potty training a child.
Best training potties
Best overall training potty
While some experts like Allen and Laura Lynn LaPointe, a parent coach and child-behavior consultant, prefer starting toddlers on the big toilet, L'Italien thinks a small potty is useful for a couple of reasons. "Offering choice is always helpful for a toddler in any stretch of life, but certainly when you're trying to get them to do something new," she says. "If you can offer the options of a small potty or the toilet to a toddler, there's at least some realm of choice." Small potties, she adds, are "pretty much mandatory" for night training after you've taken the nap and night diapers away, because you'll want a potty to put right next to a child's bed so it's accessible. "It makes for a much smoother process," she promises. While L'Italien doesn't have a strong affinity to any particular training potty, Jandu is a fan of this Learn-to-Go Potty from Summer Infant, which she trained her two kids with. "It's lightweight and looks a lot like a regular toilet," says Jandu. "It's also very easy to clean and portable, so you can keep it within arm's reach during those initial days of potty training." Lifestyle influencer LaTisha Guster, the blogger behind BlushingBlack.com, also used a Summer Infant potty to train her two daughters. "The point was to buy a potty that did not make sounds, whistle, blow confetti, or remotely look like a toy," she says. "I wanted something as plain and boring as possible to stay intentional about what the potty is meant for."
Best training potty for pooping
Jandu recommends the Super Pooper Plus Potty Seat for any kids who might particularly struggle with No. 2. "This potty has a built-in footrest that helps kids get into a natural squat position, which makes it easy for them to be able to poop on the potty," she explains. The fact that it looks like an adult toilet "makes the transition from the potty to the toilet a little bit easier when the time comes," she adds. To further help with that transition, this potty's seat is removable and can be put on a big toilet. While Guster eschewed a training potty that made the process more fun, Jandu told us she appreciates how this one has two buttons to engage kids in the process: One makes a realistic flushing sound and the other makes cheering noises, two things she says can make it a bit more enjoyable for little ones.
Best overall travel potty
When your toddler has grown out of diapers, you have to be extra prepared when you leave the house. "There are so many different situations you're going to come across: long lines at restrooms, uncomfortable toilet seats, being at a public beach or in the car with nowhere else to go," explains L'Italien. That's where a travel potty comes in. While our best overall potty from Summer Infant is portable enough to toss in a car, if you want a dedicated travel potty, Jandu and Ellie Rountree, an engagement editor at Vox Creative, recommend OXO's 2-in-1 Go Potty. It has foldable legs that, when engaged, make it usable as a stand-alone potty. When you fold the legs flat, it converts into a seat that can sit atop a regular toilet seat — and Jandu notes that the potty has nonslip rubber on its body "so it doesn't slide around on the toilet." If it's not in use, she adds that the potty packs down to be compact enough to fit in a diaper bag or backpack. It comes with three disposable liners that have absorbent pads, and you can buy additional liners separately (if you don't want to use whatever plastic bags you have lying around). Rountree calls it "magical," adding: "You can just put a plastic bag in it and you're golden. It's saved us so many times."
Best ecofriendly travel potty
If your child doesn't love the feeling of sitting on a crinkly plastic bag every time they have to go — or you don't love the idea of using disposable plastic bags to collect their pee and poop — L'Italien recommends this travel potty that has a reusable silicone liner she calls "nice and soft." Like the OXO potty, it has foldable legs that allow you to use it as a stand-alone potty or as a seat on top of a traditional toilet. (It can also be used with plastic or disposable bags should the need arise.) "It saved my life so many times when I was going through the process of potty training," says L'Italien.
Best travel toilet-seat insert
Those who don't need a tool as versatile as the two travel potties above can save a couple bucks on this portable toilet-seat insert that mom Kristin Knight, a project manager at Vox Media's Concert and programmatic platforms, recommends. The seat has suction cups on the bottom to keep it securely on a big toilet's seat and folds flat when not in use. "It's simple, comes with a case, and makes using public bathrooms so much easier for littles," promises Knight.
Best toilet-seat inserts for potty training
Best overall toilet-seat insert
Whether you want to start potty training on the big toilet or transition a kid to it, experts say a toilet-seat insert will make them feel comfortable and secure — and keep them from falling in — when the time comes. Jandu recommends having both a training potty and a toilet-seat insert on hand when you start potty training: "That way, kids are getting the convenience and accessibility of the small training potty, but also getting some exposure to the regular toilet," which can help them when they have to use a bathroom outside of the home. Allen's favorite insert is this one from BabyBjörn, which L'Italien also uses. "It's the only one that can be adjusted to fit the toilet seat, keeping kids sturdy and safe," Allen says, adding that it has a built-in splash guard to minimize messes.
Best toilet-seat insert (that adults can use too)
If you don't want to fuss with installing and removing an insert in a toilet shared by kids and adults, Jandu told us about this nifty adult-size toilet seat with a miniature-size one built into it that you can simply swap an existing toilet seat with. "The toddler seat is magnetic," she explains, "so it just kind of slips down from the cover and it makes the potty kid-size." Making it adult-size is as easy as "flipping it back up," she adds. "It's nice that it's all one piece." Mom Melissa Young, a director of engineering on Vox Media's revenue product team, also uses this seat, telling us it's easy to install and that everyone in her house — "from the 2-year-old, to the 6-year-old, to adults" — uses it.
Best toilet-seat insert with a built-in step stool
Several experts told us that when kids are potty training on the big toilet, they'll often need something to help them reach the seat. This option that Jandu told us about combines a toilet-seat insert with a step stool that has handles on the side, something she says "provides a lot of added stability for your child, which is important when they're sitting on the toilet because they feel more secure." In addition to its handles that "help kids climb up on their own," the product's seat insert is padded and its steps double as a built-in footrest that Jandu says puts little ones in "prime poop position, which is really important."
Best step stools for potty training
The experts say that step stools not only come in handy for helping kids reach a big toilet with ease, but also for washing tiny hands afterward. If you're looking for affordable ones that can assist with both, Allen recommends "step stools with rubber gripping on the bottom" for extra stability, a feature found in both of these inexpensive models she told us about.
To those who seek more height, Allen suggests this two-step stool that also has grippy rubber lining on its base.
If you have multiple bathrooms (or a very large one), Guster recommends this set of two step stools. Each has rubber lining its bottom and she keeps one by the toilet and the other by the sink.
Best clothes for potty training
Most of our experts recommend skipping Pull-Ups and other training pants and going straight from diapers to undies. As Allen explains, "To most kids, Pull-Ups are diapers with more fun designs, sending a mixed message: They decrease the incentive to stop playing to use the potty." Accidents are inevitable during potty training and wearing underwear — instead of absorbent diapers or training pants — actually helps kids understand that pee should go in the potty. "Accidents are a huge learning opportunity," LaPointe explains. "They teach kids to use the potty because they don't like the way it feels to have wet underwear or pee running down their leg." Guster also recommends going straight to underwear. As far as what type of undies to get, Allen recommends "regular thin-cotton pairs that allow kids to feel uncomfortable when wet." Guster says her favorite potty-training underwear from Cat & Jack is "super cute, soft," and affordable enough that she can buy multiple packs to prepare for those inevitable accidents.
If the idea of going from diapers to underwear scares you, consider these cloth "training pants" that function as somewhat of an in-between. They're basically thicker underwear with an absorbent panel that can help with "dribbles," as L'Italien puts it. She says the training pants add "a little extra insurance" in the case of accidents since their thicker composition can prevent clothes from getting soaked in pee. L'Italien also finds that these are easier for toddlers to push down than regular underwear, which typically has a tighter waist band. Jandu uses cloth training pants, too, telling us she "tends to keep them on hand for emergency situations" and suggests them to "families who want to wait and do their nighttime training at a later time." Her preferred cloth training pants come from MooMoo Baby, which she says makes "nice, comfortable, absorbent" pairs in all kinds of prints.
Best books for potty training
Photo: retailer
Books that talk through what's happening when kids have to go not only can help them better understand the potty-training process, but also see it as more fun, according to our experts. L'Italien told us this is one of her favorites because it leads a child through each step in the process with the help of mice holding up signs. "Giving the child some visuals can help spark conversations," she adds.
Photo: retailer
Guster says this interactive Elmo book with flaps "was always the star of the show" when she potty trained her daughter. She advises having a mix of titles — not just books about potty training — to keep kids engaged. And another tip: Guster says to stick with board books because "they are a breeze to clean if there are any mishaps."
Photo: retailer
For an even more interactive book starring Elmo, Jandu recommends this one with buttons that make washing, flushing, and other sound effects. "Kids tend to really like it," she says.
Photo: retailer
Taro Gomi's classic Everyone Poops remains a favorite among our experts, especially for kids interested in learning more about poop. "This was a huge hit in our household and helped the kids get it," says Rountree. This writer (Lauren Ro) owns the book, too, and can attest that her 2-year-old gets a kick out of learning all the different ways animals (and humans) poop.
Photo: retailer
Leslie Patricelli's Potty is another tried-and-true. "Kids love her books," says Jandu — this writer's toddler being one of them.
More potty-training accessories
Rewards for when your kiddo successfully pees or poops on the potty can help make the training process a bit less scary. According to LaPointe, they are a form of reinforcement. "In terms of behavior, a reward increases the likelihood that a kid is going to do whatever you're training them to do both right now and in the future," she explains. "Some kiddos don't have that self-motivation." Jandu also uses a rewards system in her training — specifically, this "mash-up between a sticker chart and an Advent calendar" from Lil Advents. "As kids use the potty, they earn a sticker and then get to open a little door, where there's a really cute wooden figure inside," she says.
If you're going to use a travel potty, L'Italien recommends getting a wet bag to go with it. She loves this one from Marley's Monsters: It has a cotton cover, a food-safe interior lining that prevents leaks, and room to store wipes, and it comes in a bunch of fun prints.
Young also recommends getting a wet bag. Her favorite is far more affordable and comes in a set, breaking the cost of each bag down to less than $10. She suggests "keeping one in the car" and "carrying the other with you everywhere." The bags, she adds, are big enough to fit a towel, a change of clothes, wipes, and sanitizer inside. "You're going to need them for accidents on the go," she promises.
For the very curious toddler, a drink-and-wet doll could be another motivator — or just a fun toy to play with. Jandu loves these ones from Corolle, which come in boy and girl versions. "The dolls are great because they're anatomically correct, which is hard to find," she explains. "They're nice for potty training because they help kids understand that water goes in my body and then it has to come out somehow." Because water comes out of the dolls in the same place it comes out of a kid, with these, she says, "You can start preparing your child for the potty-training process by making it fun at the same time."
The Strategist is designed to surface the most useful, expert recommendations for things to buy across the vast e-commerce landscape. Some of our latest conquests include the best acne treatments, rolling luggage, pillows for side sleepers, natural anxiety remedies, and bath towels. We update links when possible, but note that deals can expire and all prices are subject to change.