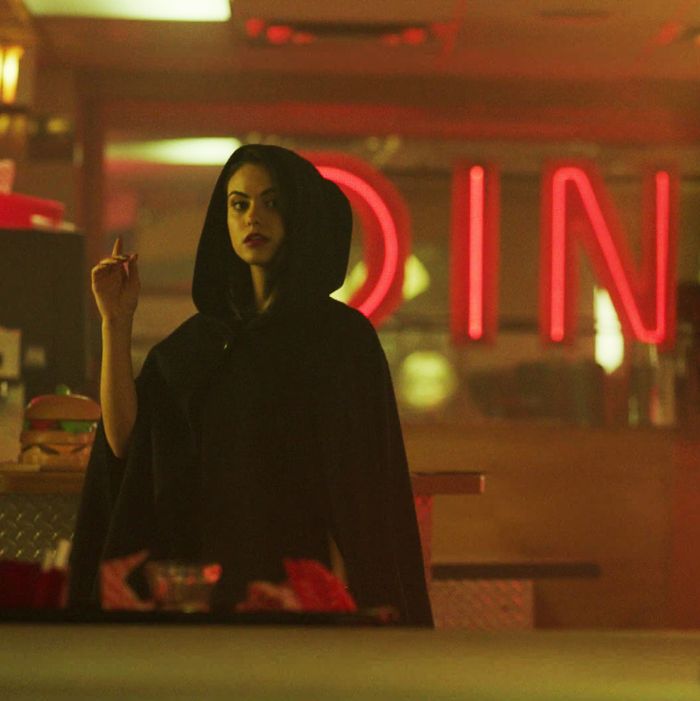 Like Little Red Riding Hood, but richer.
In our advice column, Ask the Strategist, we take your most burning shopping questions and scour friends, call up experts, and draw from personal experience to answer them. As always, please comment with one of your own — we're here to help.
Question: Hey Strategist! I've been watching Riverdale and I'm obsessed with the black cape that Veronica wears all the time. Who makes it? Thanks!
We reached out to Rebekka Sorensen, the show's costume designer, and here's what she had to say: "Veronica's capes are custom-made. They're a great fit for Veronica as they read well; it's fashion-forward, upper-class, and very elegant. To me, it showcases that Veronica stems from wealth and power."
But that doesn't help our Strat shoppers. Sorensen said great capes aren't easy to find, but we got her to recommend four places: Snowflake Canada, Ever New Melbourne, Etsy, and Zara. And since it's cape season, we did a little digging around ourselves, too.
Snowflake Canada is on the expensive side, but we found this sharp three-button look that comes in a few colors that are very "wealth and power."
You see some pretty weird things (cloaks) when searching for "hooded capes" on Etsy, but we dug out some of the best. This first one is most similar to Veronica's, but with some preppier, Sherlock Holmes accents.
Here's a sporty "starter cape" that closes with a zipper and has a pocket that might fit a pup.
This one also zips up, but it has a hood, and it's more slouchy poncho meets cape.