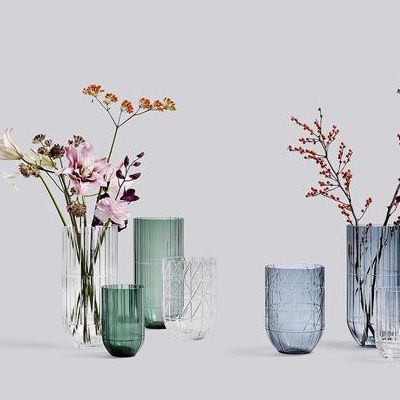 In our advice column, Ask the Strategist, we take your most burning shopping questions and scour friends, call up experts, and draw from personal experience to answer them. As always, please comment with one of your own — we're here to help.
Question: Now that it's, hopefully, finally getting warmer on the East Coast, I'm starting to look for some vases for spring plants and flowers. Any suggestions?
In fact we do. While we've got this older post about vases that'll make even the cheapest bodega flowers look great, I've collected some newer options below.
We'll begin with this little ceramic pop of color.
Brightly colored flowers will really pop in this darker vase, that's also made for a single stem.
Looks like a flask, but holds a surprising amount of flowers.
Or how about this twofer: a bookend and a planter.
This black-and-white ceramic bottle vase looks great with our favorite never-needs-to-be-watered flower, the billy ball.
A slim, tall moment in colored glass.
If you, like me, love colored glass, then come enjoy this Hay vase.
A little something sculptural.
I've written about this Tom Dixon vase before, but I couldn't not include it here.
And it also comes in this cone shape in black.
I'm a big fan of this Alvar Aalto vase, which celebrated its 80th anniversary in 2016. For that celebration, Iittala came out with the vase in an emerald green that's hard to come by now, but I found one left at Yoox.
I love the way flowers can kind of hang across this long horizontal vase. You can also cut them short and line them up for a more orderly look.
This mouth-blown smoky vase has a nice ripple effect. It would look good with a little succulent, too.