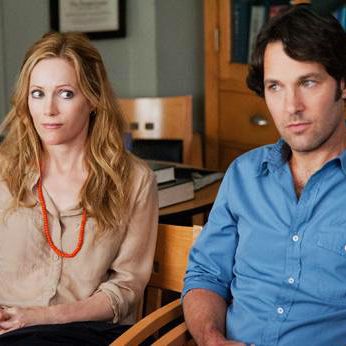 Photo: Courtesy Universal Pictures
If you have a friend or a loved one about to turn 40, it's likely that they're currently taking stock of all they've accomplished so far, while in the back of their mind gearing up for a whole new batch of anxieties. It's a birthday that can feel "like a whirlwind," according to Christopher Choa, the director of cities and urban development at engineering firm AECOM. "You've mastered what you need to do for family and work," he told us, "but you're anxious about having to deal with so many responsibilities on your own."
It would make sense, then, that such a transitional moment might call for a gift that seems a step up from the types of things you might give on any other birthday. According to Choa and the seven other cool people we spoke to — all of whom have either marched over the hill or are about to turn 40 — the best 40th-birthday gifts can be things to help one stay calm and relaxed or allow for a bit of self-pampering, items that let the recipient further indulge in a favorite pastime (like a nice cutting board for the home chef), or special pieces that the recipient could have for the next 40 years. (After all, "by 40, you've learned to take care of your favorite things," says Scott Schuman, the founder of the Sartorialist.) Below, our eight cool people share 26 ideas — from a sleek hairbrush to an anti-aging moisturizer to a statement pair of socks to the aforementioned cutting board — that they say will help anyone entering their fifth decade do so in style.
Kitchenware and food
Marie du Petit Thouars, the founder of cult-y candle and fragrance brand Maison Louie Marie, says that at 40, a person might find themselves with the time and space in their home to develop new skills. That's precisely why she recommends gifting this pasta-making machine (that a professional pasta-maker has also recommended to us). "It's something you'd never buy yourself," du Petit Thouars says, "but that's what makes it a wonderful addition to any foodie friend's kitchen."
By the time you're 40, you might want even the most functional objects in your home to reflect your aesthetic and taste, according to du Petit Thouars, who says that this French press — which we've also written about before — manages to be both functional, unique, and calming. "It's simple, the ceramic is unusual, and it's elegant," she says — all things that make it sound like a pretty great gift.