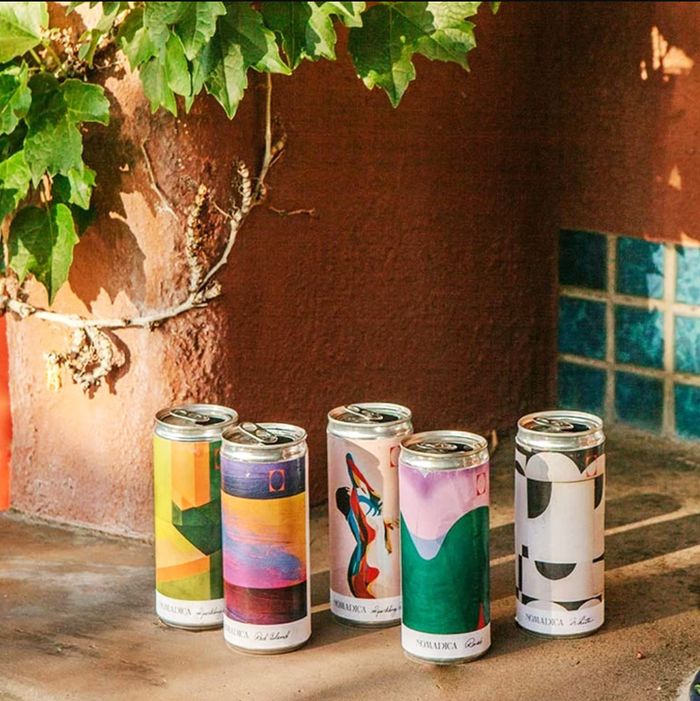 The world of canned alcoholic beverages is vast. Every time you step into a deli, it seems a new brand of hard seltzer has landed in the fridge and the ready-to-drink cocktails market has also exploded in the past few years. Canned wine is no different. "It seems everybody is putting wine in cans these days," says sommelier Ian Bishop, the portfolio manager at Flavors of Italy, who laments that this uptick in quantity doesn't translate to quality. "So why is it still difficult to find decent wine in a can?" As with many shopping challenges, knowing what brands to look for will help separate the drinkable from the disgusting. To find the best canned wines, we asked Bishop and seven more experts — including sommeliers, wine-shop owners, and other beverage connoisseurs — about the varieties they like to crack open. We broke down their 12 recommendations below into white wines, red wines, and rosé wines, leading each category with any canned wines we heard about the most.
Best canned white wines
Bishop calls Artómaña Xarmant Txakoli, which comes from the Basque region of Spain, a "refreshing, acidic white wine with a tiny bit of spritz" that's perfect for washing down snacks at the beach, pool, or park. Pinch Chinese wine director Miguel de Leon adds that "if there was ever a wine made to be canned, it probably would have been Txakoli." He explains that "the lightly effervescent" wine is "made with grape varieties that read a little like cider, a little like beer, and a lot like a good time," describing it as the "Basque cousin of Vinho Verde." Bishop puts it this way: "Think if LaCroix made a slightly flat, alcoholic version of a grapefruit, celery, pear, and apple-skin soda with a touch of seawater — in the best possible way," he says.
Two of our experts name-checked Companion Wine Co. as a brand to look for. Chris Leon, the founder of Leon & Son Wine and Spirits, Leon Circle, and Fulton St. Fellowship, calls the company "a collective of fantastic natural producers," and de Leon adds that its range of wines "is as wonderful as the careful winemaking behind each label." As for a can to start with, de Leon suggests this skin-contact Pinot Gris made with Jolie-Laide (one of his "favorite California producers") for a "great on-the-go drinking experience."
According to de Leon, Leitz is "one of the better-known Riesling producers to make something that is just about perfect in a can." He says this "bubbly-ish offering is ever so slightly off-dry" — or in between sweet and dry — "which makes it more approachable for picnics or other food-centric gatherings."
This skin-fermented pét-nat from Maryland's Old Westminster Winery comes recommended by de Leon, who says it is "so food-friendly." But he adds it's complex enough to enjoy on its own, telling us the wine "offers some points of seriousness as it navigates fleshy fruit with just enough skin contact to make you reach for another sip." According to the winery, Seeds and Skins is fermented with wild yeast and canned without fining or filtering.
Best canned red wines
Bishop calls this slightly carbonic red wine "a hit in a can" for its notes of "bright, juicy cherry and brambly fruit" that he says are "the perfect accompaniment at a BBQ." It has another fan in de Leon, who has this to say to any skeptics: "I know, I know, red wine in a can. But this wine is juicy, friendly, great in a cooler, and effortlessly crushable anywhere." Bishop notes that it's best served slightly chilled, with de Leon adding that "you'd be hard-pressed to find red wine that performs this well in a lot of different contexts."
When our colleagues over at Punch reviewed more than 40 different canned wines, they sang the praises of Prisma's Pinot Noir and gave it a spot among their top ten favorites. Describing it as "a sleeper hit of the tasting," they say it "bursts with crunchy sour cherry fruit and juicy acidity, avoiding the common pitfalls (excess tannin, extraction, etc.) of the canned-red category."