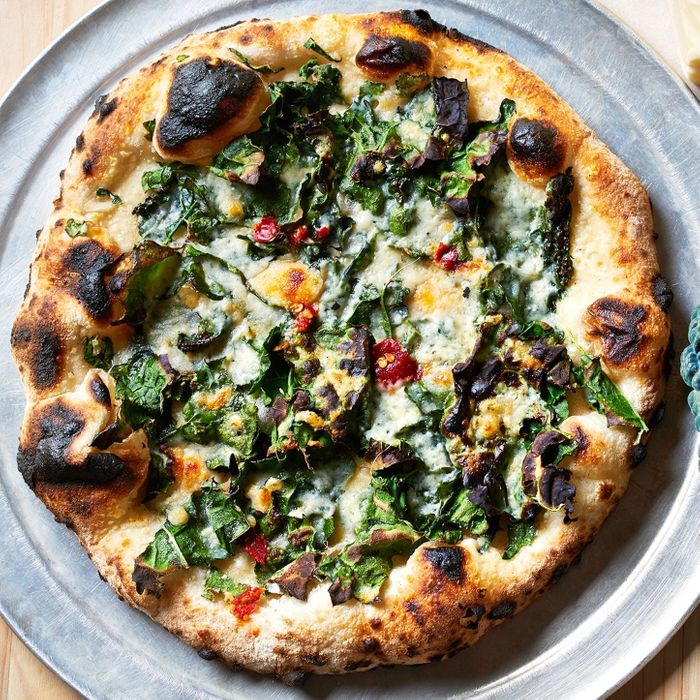 Pandemic or not, it's not always possible to join your mom for an in-person Mother's Day meal. The next best thing? Sending Mom her favorite food and calling her to enjoy a virtual meal together. Thanks to some nifty services, shipping Mom a treat that will warm her heart and fill her stomach is easier than ever, even if that treat is a lobster roll from Maine and she lives in California. Below, we've rounded up the best food gifts from a variety of retailers — from full dinners to simple snacks to a liquid meal (or two) — for every type of mom, whether she's got a sweet tooth, craves everything spicy, or simply loves a good cuppa.
For the mom who enjoys a mocktail
Beloved by Strategist staffers Dominique Pariso and Stephanie Downes, this bitter-tasting aperitif is a fantastic base for a refreshing mocktail. "Even though there's no alcohol, it still feels like a special cocktail," says Downes. She likes to make a spritz with Ghia by adding sparkling water, a big rock of ice, and an orange twist.
For the mom who loves cake
Milk Bar turned its best-selling red-velvet cake into bite-size cake truffles. And because the company ships nationwide, moms from all 50 states can indulge.
For the mom who's fussy about her olive oil
Brightland is on our list of the best olive oils according to chefs because it's made in small batches from cold-pressed single-origin heirloom olives. This set includes a ceramic pourer and the brand's Alive flavor, which Anna Hezel, senior editor at Taste and the author of Lasagna: A Baked Pasta Cookbook, says has a nutty flavor that's great for salads, marinades, and baking.
For the mom who lives on pasta
Sfoglini pasta is 100 percent organic and made in Brooklyn. With a seasonal pasta subscription (shipped every three or six months), the mom in your life gets a monthly box of the brand's signature pasta as well as a box of one of its seasonal varieties like fennel, ramp, or chile-pepper pasta. Each shipment comes with recipe cards to help inspire delicious meals.
For the mom who grills
Busy moms who appreciate a good steak will love this organic meat subscription from Butcher Box. You can choose from a variety of plans that include organic grass-fed beef, free-range chicken, humanely raised pork, and even wild-caught seafood. Mom can decide how often she wants to receive a box and can change plans at any time.
For the mom who misses hosting splashy affairs
If she has a taste for the finer things (and you have the budget), she'll love this trio of American caviars from the famous New York City deli Russ & Daughters. It comes with 50-gram tins of American-transmontanus caviar, paddlefish caviar, and hackleback caviar that'll remind her of the parties she used to throw before COVID-19. She'll also get a mother-of-pearl caviar spoon and enough crème fraîche and blini to host a tasting for her newly vaccinated friends.
For the mom who likes her bread chocolatey
This swirly, braided loaf is considered one of the best in New York City (and is beloved by more than one Strategist staffer). Shipping starts at $25.
For the mom who likes her pie chocolatey
Pecan pie is great, but have you ever tried pecan pie laced with bittersweet chocolate? Brooklyn's pie lords, Four & Twenty Blackbirds, have reinvented the classic, making it less one-dimensional and not so sickeningly sweet.
You could also go with Four & Twenty Blackbirds' ooey-gooey honey pie, which Nadia Chaudhury, editor of Eater Austin and a former New Yorker, calls "wonderfully gooey, sweet, luscious, [with a] just rightly intense custard."
For the mom who's into matcha
This pretty tin from MatchaBar was voted one of the best for beginners in our roundup of best matcha powders. Strategist writer Chloe Anello relied on it when she was first learning how to make matcha herself because of how forgiving it is. "I screwed up a lot" at first, she says. But "with this, it still tasted good."
For the mom who's already planning a post-quarantine trip to wine country
Photo: retailer
Give Mom a head start on her tours with this sommelier-approved subscription to Primal Wine Club, which ships a selection of natural wines that she most likely won't have had before every month. Subscriptions start at $85 for monthly three-bottle deliveries, and Mom can always take over paying for it if you don't want to foot the bill for an entire year.
For the mom who can't have wine without cheese
This sampler includes six seasonal favorites from New York City's Murray's Cheese, which together add up to a whopping three pounds of fromage. It should go without saying that any of them will likely pair quite nicely with a glass or two of wine.
For the mom who can't eat anything without hot sauce
If she has never even considered calling something too spicy, she will love this subscription to small-batch hot sauces from all over the world. Subscriptions include four shipments of delicious (non-gimmicky) hot sauces for Mom to discover.
For the mom who scrapes every bit of peanut butter from the jar
If she loves peanut butter, she'll probably also like Soom, a silky, ultracreamy, chef-approved tahini that Strategist senior editor editor Jessica Silvester says "you can just hit straight out of the jar." To really wow her, throw in this tiny spatula that one contributor uses to scoop up every last drop of peanut butter (and Nutella and tomato paste) from the jar.
For the mom who loves Reese's peanut-butter cups