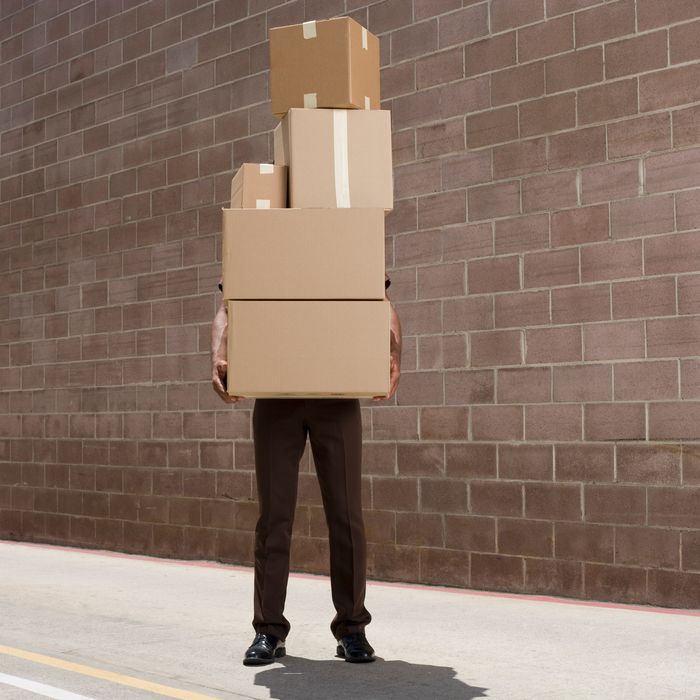 Photo: Getty/Getty Images
After a year when most of us spent more time at home than ever before, you probably have a pretty clear idea of which of your possessions spark joy and which do anything but. While donating any unloved clothes or accessories can be a generous (and faster) way to free up space, it's understandable if you're looking for some return on investment from pricier purchases that you're ready to get rid of. It's also understandable if, amid a still-roiling pandemic, you might be looking for ways to streamline the process of reselling those things to keep trips to a post office or other shipping center as minimal as possible. Having the right supplies on hand can of course minimize those trips, but are there really any differences between cardboard boxes and Bubble Wrap?
According to the eight sellers we spoke to, the answer, not surprisingly, is absolutely. These folks have sold enough stuff on marketplaces like Depop, Etsy, eBay, and Grailed to know that some shipping supplies will simply get things to their destination, while others will do so even more safely, securely, and in the case of some matte black envelopes we heard about, even stylishly. Below, our experts talk through all the stuff they use to ship their own merchandise; to help you find what you're looking for, we broke down their suggestions into product categories and lead each category with any stuff that received multiple nods. While we specifically asked the pros about the supplies they use to ship clothes or other small goods they sell, we should note that anything on this list would work just as well to ship similarly sized gifts or other new things you might buy and mail out, too.
Envelopes and boxes
When it comes to the best envelopes, three experts — Zach Higgins (who sells on multiple platforms, including Grailed), Depop seller Paris Jennings, and Sam Barback (who has been selling on Grailed since 2015 and now works as its head of moderation) — say they like to use padded envelopes whenever they can because they're light but also have a layer of protection in their bubble-wrap lining. Stuff Higgins has sent in padded envelopes includes "enamel pins, small accessories, and stickers," while Barback uses them for shipping jewelry. These specific (and dare we say cool-looking) matte black padded envelopes come recommended by Higgins, who says that he buys them in bulk: "They're a great way to keep your supply costs down if you're shipping a lot of items in this size."
If you're not shipping anything breakable, these (non-padded) matte-black envelopes are what Barback uses for less delicate items. While they lack extra padding, he says the strong plastic material is plenty durable, telling us he ships "1,000 things a year in these, and maybe has one complaint."