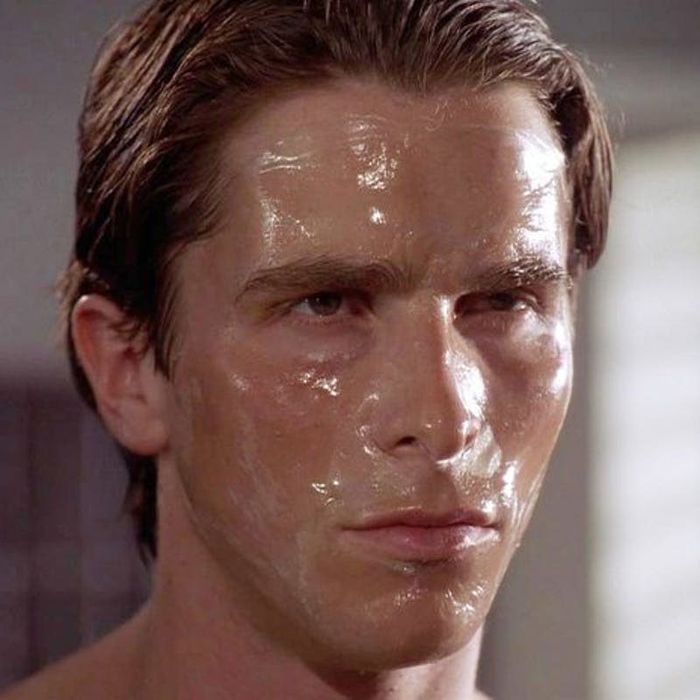 My favorite masculine masks.
Photo: Universal Pictures
I'll get this out of the way first: Men, there is no reason you can't use just any sheet mask. The (typically) paper masks are soaked in serum and, depending on the ingredients, putting them on your face for 15 minutes after a quick wash can help with everything from dehydration and acne to redness and signs of aging. Beyond the visible payoff, it's also a very effective way to force yourself to relax for a few minutes. If they're good enough for Cristiano Ronaldo, Chris Pratt, and Diddy, they're good enough for you.
As a men's grooming editor, I'm well aware of the benefits of sheet masks — and I've seen a spike in new masks made, or at least marketed, specifically for men (many with bro-y names I'd rather forget). New developments like biocellulose masks and the male-centric charcoal saturation have seemingly created an arms race between brands competing to create the ultimate dude mask. Male masking is so big, I devoted an entire chapter to the topic in my upcoming book, Self-Care for Men (and yes, I did mask a lot while I wrote it).
When formulated correctly, masks for men aren't just a marketing gimmick — some say male skin is 25 percent thicker than women's, with larger pores that secrete more oil. Also: beards, which are the bane of any man trying to get a mask selfie, because sheet masks do not stick to even the slightest scruff. After trying hundreds of masks, a handful of which are made with men in mind, I've concluded that these eight are the best you can buy for practically any situation.
My favorite all-around sheet mask
I didn't want to like the Jaxon Lane Bro Mask (that name!), but it turned out to be one of the only sheet masks I tried that had been holistically designed with men in mind. It tackles every issue I have as a male sheet-mask user. It comes in two parts, which allows you to use only the top half if you have a beard. And unlike others I've tried, this one actually fits my whole face. The mask isn't made of paper, but rather a thick hydrogel that hugs my face closely and doesn't slip even when I walked around my apartment with it on (I've found that if your face is wet, it adheres less well, so dry off completely).
The cool gel also makes the mask incredibly refreshing — a bonus in a formula full of active ingredients that creates a slight tingle when applied. The ingredients are formulated for typical men's issues, like redness, sun damage, dehydration, and breakouts. Like some others, it uses green tea, but also includes niacinamide (a powerful acne-fighting version of vitamin B3), collagen for anti-aging, and antioxidants like ginger and licorice root. I truthfully didn't want to take the mask off, it felt so good, but after I did, my skin was noticeably more hydrated and calm. I'd use it every day if I could.
My favorite special-occasion sheet mask
Photo: Retailer
For me, this is another near-perfect mask for men. It comes in two parts (so you don't have to use the bottom if you have a beard), is made from thick biocellulose that's never left sticky paper fibers on my face (the way cheaper masks can), and it imparts crazy moisture without being sticky. And the hydration lasts four or five days after using it. It's like the ultimate post-hangover reviver. At $20 a mask, it's incredibly expensive, so I save it for the most special occasions.
My favorite budget sheet mask
The good thing about sheet masks is that they've become so ubiquitous that you can find them anywhere, even your local drugstore or big box. The bad news is that, for that same reason, there are a lot of terrible ones out there. I fell in love with this one from Korean beauty–inspired brand Sweet Chef because it's very gentle and contains some naturally derived ingredients like aloe for soothing and kale extract for antioxidants. It's become one of my go-to masks during or after travel, when my skin needs extra hydration. My only gripe is that it's on the smaller side, but there is lots of extra serum to smear onto my whole face after using it.
My favorite sheet mask for dry skin