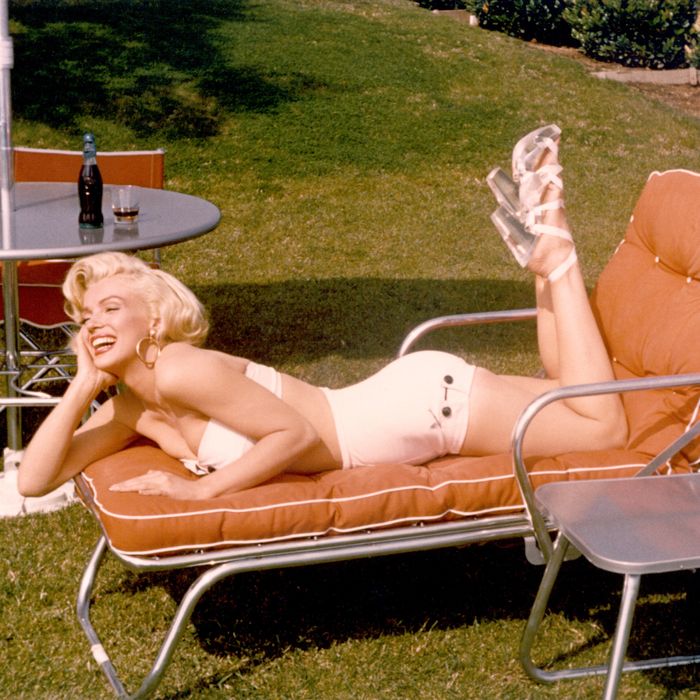 Photo: Michael Ochs Archives/Getty Images
The return of warm weather is not only an impending sign of summer but of another time of year (unofficially) known as swimsuit season. While one-piece bathing suits are a timeless style, on days when you want to show a little more skin, having the right bikini on hand is a must. To help you hit the beach (or lake or pool) in style, we spoke to 12 cool women — including stylists, models, and Strategist writers — about their favorite bikinis (and other two-piece bathing suits). Then we checked our archives to make sure we didn't miss any standouts we've written about before. Below, the 17 recommended styles include string bikinis, sets that offer more coverage, and even some with built-in sun protection.
Best under-$50 bikinis
Since swimsuit trends can change each year, we're beginning our list with the most affordable bikinis we heard about, for those who don't want to pay a ton to keep up with the latest styles. Strategist beauty writer Tembe Denton-Hurst recently bought this tie-dyed set from Shein — one of her favorite places to shop for inexpensive swimwear — calling it her "hot-girl-summer suit." She admits it's a tad skimpier than the swimwear she normally wears but promises "it looks great on and is surprisingly comfy." And you really can't beat the price, especially because the set not only includes a top and a bottom but also a sarong you can throw on when you want more coverage or protection from the sun.
Style expert Dianna Baros tipped us off to this bikini that she says "is all over Instagram." She explains that its appeal is due to "the high-waist bottom, which is super-popular right now, and the sweet little ruffle detail on the shoulder." The longline top will give you more coverage, and if you don't like the pink-and-black option shown, you can get the two-piece in seven other colorways.
Baros, like many people we've talked to, also cites Target as a go-to when she is looking for cute swimsuits "at a great price." She has two words for this leopard-print number: modern and fresh, thanks to details like the top's (tasteful) keyhole cutout and crisscrossing back straps that are adjustable "for a custom fit."