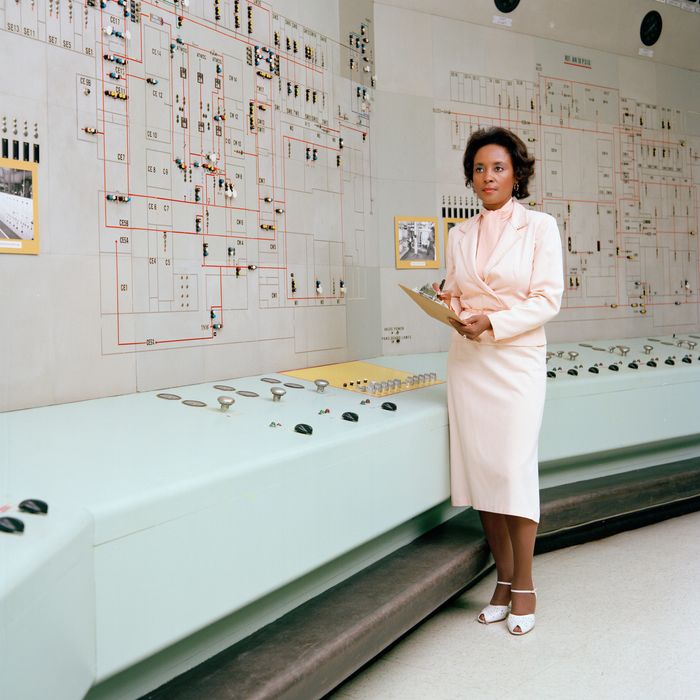 Photo: Interim Archives/Getty/Getty Images
Ingenious design has more to do with function than aesthetics. It's a product that's well designed and does what it's designed for well, though in a way that's more streamlined, and perhaps a little more unexpected, than the regular way of doing things. And we've spent a lot of time here at the Strategist surfacing items that meet that definition — like an all-in-one product that actually works better than the four items it's replacing (like this razor), something reversible that's nice to use either way (like these clothes), an easy-to-use gadget that fixes that one problem you've always had but never known how to address (like these bed clips), or something that maintains itself and lets you walk away, worry-free. Ingenious design is not a hack, and it is not using a product in a way that it was not originally intended by the manufacturer or designer, even if your alternate use is ingenious. Here, we're rounding up our favorite products that do what they're supposed to do — exceptionally well. Welcome to Ingenious-Design Week at the Strategist.
Although Marisa Carroll is comfortable washing her clothes in the tub, she needed a space-efficient way to dry them at home. So after falling down many an internet rabbit hole, she and her husband discovered the Panda. The size of a garbage can or laundry basket, "it's essentially a giant salad spinner: It whirls your clothes around for five minutes and barfs the water out through a spigot," she writes. Read more here.
This "egg timer for your electronic devices" is a must-have if you've ever worried that you left the house without turning off your flat iron, space heater, air conditioner, or anything else that should be off when no one's around. "You push a button to turn the power on, use your device as you ordinarily would, then walk away when you're done," writes Alison Freer. Read more here.
Photo: Courtesy of the vendor
Back in 2016, a toilet-unclogging expert, who chose to remain anonymous, told us that this accordion-style plunger is a must-have for anyone who's ready to step up their unclogging game from "amateur hour" old-fashioned plungers. This actually "fits into the toilet drain," rather than just sitting on top of it, so it's optimized for "maximum suckage." It makes a great buy for stubborn toilets — or as a housewarming gift. Read more here.
Ahead of NBA players' return to the court this year, they received a "smart ring" from Oura — and though it has many of the same functions as other activity trackers, all of the experts writer Louis Cheslaw spoke with agreed that they were impressed by the simple, unobtrusive design and the quality of data. Read more here.
Tired of replacing USB and lightning charging cables that begin to fray as soon as you inevitably need to bend them in any direction, writer Steven John opted for a charger with an "exquisite design detail that eliminates bending period." That detail is a 90-degree angle where the USB cord plugs into the charger, so the connection never tears. "I've replaced all my lightning cables with the Aukey and haven't looked back. I only wish they came in white," John writes. Read more here.
When writer Alice Gregory first saw this weird-looking kneeling chair at a friend's house, she was skeptical of its ergonomic claims — especially after she had tried so many other ways to improve her posture and limit her time sitting at her desk. But this Norwegian-designed chair actually worked and was comfortable: "Sure, the chair makes you look like an industrious frog, but you'll never get back pains again." Read more here.
Though we generally think that kitchen unitaskers are a scam, there are some that are so good that even professional chefs swear by them — like a scallion shredder, a spice grater, and the Grill Daddy. This gadget is like a clothes steamer but for your grill, with stainless-steel bristles that "cleans a grill better than any other tool," according to chef Jordan Wallace of Pizzeria Locale in Denver. Read more here.
Photo: retailer
There are lots of things to like about working from home, but Katherine Rotunno misses office perks — like snacks, company, and of course, never-ending access to coffee. But this all-in-one cold-brew kit scratches that itch. All you have to do is add water to the bag, drop in a sachet full of coffee, and let the coffee (about 12 servings' worth, depending how strong you like your brew) sit in in your fridge overnight. Plus, a built-in spigot means it's easy to serve. Read more here.
Tired of spending time every morning trying to line up her duvet with the duvet cover, Alyse Whitney discovered these "weird, little $5 life changers." The small clips have soft teeth to secure your duvet cover's corners within your duvet, so you'll never have to wake up under a "thin, duvetless sheet" again. Read more here.
My Megaportable Power Station Can Charge 11 Devices at the Same Time