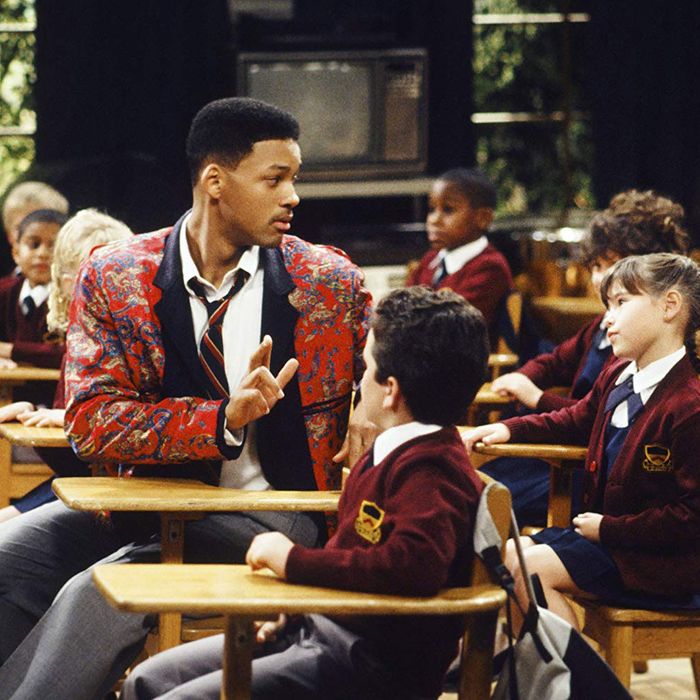 Photo: Courtesy of Warner Bros.
As a travel writer, I am on the road for long periods of time — often up to five weeks — which can be a challenge, because I hate carrying a lot of stuff. Compounding the problem is that, while covering boutique hotels in Scandinavia or remote resorts in the South Pacific, I often find myself in the company of people in a much higher income bracket than me. I'd hate to stand out by looking like a schlub. So over the years I've learned to serve various looks on the road, all the while keeping my luggage to the bare minimum. How? Reversible clothes that don't suck. Below, a few of my favorites.
Original Penguin has been my go-to for men's items that toe that 5 p.m. office–to–happy hour fine line. The reversible plaid flannel shirt is great for wood-chopping or sitting around in an overpriced coffee shop sipping oat lattes, and you can turn it inside out for its more button-down, ready-for-business gray side. Although stock of this particular shirt is limited, Tailor Vintage makes a nice one for $45, as does John Varvatos, for $188.
The long-sleeved reversible hoodie not only has two faces like a good Gemini, but you can also layer it like a sweater over a shirt.
Penguin also makes a number of reversible swimsuits that can take you straight from Palm Springs to Palm Beach. Although stock on this one is low, too (what is it with the rush on reversible clothing?), there are more on the way — along with other great options like this one.
Toad & Co's reversible vest, meanwhile, makes a great in-flight layer to keep you warm, and helps you pass for a tech bro on the streets of San Francisco before you hit the trails in the Redwoods.
I've also been inseparable from my J. Crew reversible belt that transforms from whimsical green to job interview-ready brown with the snap of its metal clip. You can also get your prep school attitude on with the reversible striped belt. And Note to J. Crew: Make more color combos, pretty please. I'd love one that has black and pink, as an homage to the K-pop phenom Blackpink.
I've also been inseparable from my J.Crew reversible belt that transforms from whimsical green to job-interview-ready brown with the snap of its metal clip. While that color is sold out, you can currently get the same belt in gray and red. You can also get your prep-school attitude on with the reversible striped belt. (Note to J.Crew: Make more color combos, pretty please. I'd love one that has black and pink, as an homage to the K-pop phenom Blackpink.)