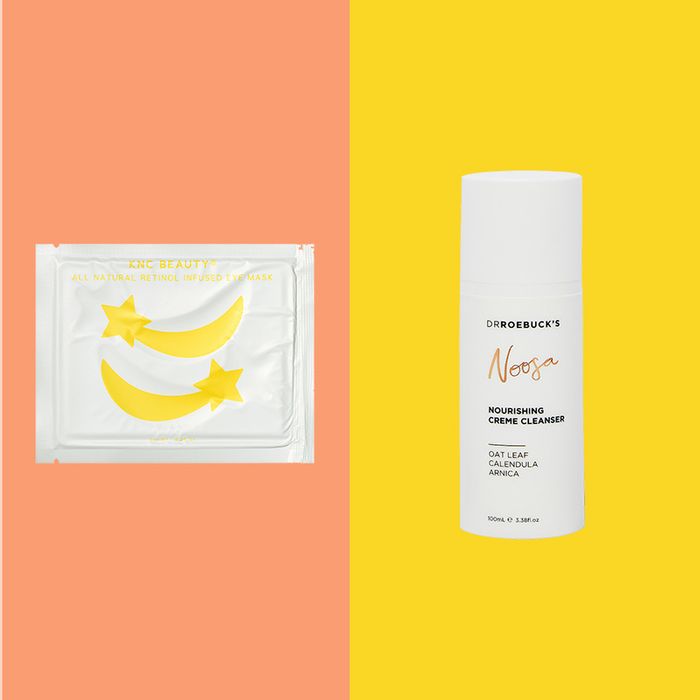 Photo: Courtesy of Sephora
The Sephora Insider Sale is upon us once again. From now until May 1, Rouge members (those beauty fiends who spend $1,000 or more annually) get 20 percent off their purchase(s) with the code SPRINGSAVE (those prices are reflected here). Then, from Tuesday, April 21, through Wednesday, April 29, the sale opens to VIB members (second tier-ers — those who spend $350 over the year), who can get 15 percent off. And for Insiders (anyone who signs up for the retailer's loyalty program), the savings run from Thursday, April 23, through Monday, April 27, with an offer of 10% off all orders. As I always like to mention, Sephora's return policy is super-flexible (you can return anything, used or unused, within 60 days), so if for some reason your skin doesn't respond well to your new Drunk Elephant Babyfacial (which is, by the way, 20% off and polishes skin like a stone), you can send it right back. Below, my favorite products available — from a tea tree mask I use on bad-skin days to some retinol-rich eye masks.
Another intense exfoliant that is actually so strong, I typically reserve it for one-a-month self-care-Sundays. You will literally feel your skin tingle when you use this product, because the high concentration of AHAs begin working immediately to buff away any dead skin cells. The next day, you'll see superbright, polished, smooth skin. It must be used conservatively, but this is one of my favorite skin-care products.
These adorable and effective retinol-rich eye masks are a great way to plump up and hydrate your stressed-out under-eyes.
If you're in the market for a gentle, oil based cleanser that diligently melts off any makeup, sweat, or debris from the day without stripping your skin, this balm from Farmacy is great option.
This is a super-creamy hydrating cleanser that's perfect for dry- or sensitive-skin types. The ingredient list includes oat leaf, arnica, and green tea extract to ensure your skin feels soft, smooth, and replenished after cleansing
Another one that's great for sensitive-skin types: This milk-to-foam cleanser has a blend of hydrating silver-ear mushroom, skin-protective vitamin E, and healing adaptogenic reishi that leaves skin smooth and not stripped.
Tatcha knows how to do hydration—their essences and moisturizers are some of my favorite (dewy-inducing, radiance-boosting) all-time-ever skin-care products. These sheet masks are insanely moisturizing — and their formula includes red algae, rice, and green tea to heal, soothe, plump, and calm. I like to put these in the fridge for an extra-cooling effect.
This is one of my favorite bad-skin-day face masks to throw on. It has tea tree — a classic acne-fighting ingredient — to reduce any inflammation and swelling but also includes squalane to ensure your skin stays hydrated and plump. It actively shrinks pesky zits and breakouts better than almost any other mask I've ever tried and is generally a complete and total dream product.
I actually haven't had the chance to try this product myself, but everyone I know who has it is obsessed with it. As one Sephora reviewer put it: "This is truly the perfect product. It has an immediate and long-lasting effect on your skin. No zits, just bright, clear, smooth skin." I'll definitely be buying this during the sale!
If you've been dying to try out one of Dr. Barbara Sturm's celebrity-approved products, now might be the time to do it! Here's arguably her best product: an intensely hydrating hyaluronic acid serum that moisturizes skin like no other product I've ever tried. Expensive, but genuinely so worth it.
This is a luxurious, CBD-infused serum that helps nourish and replenish the skin while also calming down any kinds of inflammation or redness. I like using this on eczema patches as well as stubborn zits!
I told you I liked Moon Juice! This moisturizing serum from Moon Juice uses hyaluronic acid, reishi, and silver-ear mushroom to deeply hydrate the skin. An excellent serum to add into your routine if your skin has been looking or feeling dull, dry, dehydrated, or sensitive.