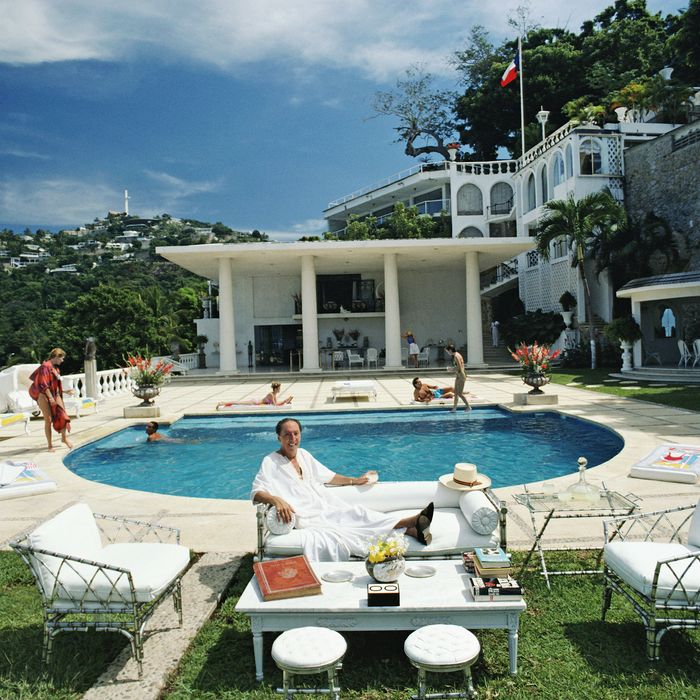 Photo: Slim Aarons/Getty Images
Here at the Strategist, we like to think of ourselves as crazy (in the good way) about the stuff we buy, but we get even more obsessive when it comes to the places we visit. After all, you can't return a hotel stay like you would a carry-on suitcase or travel pillow. And as much as we'd like to, we can't stay everywhere. That's why we have People's Choice, in which we follow the wisdom of the crowd to find the best-reviewed hotels and single out the most convincing ones. But what does that mean, exactly?
We start by looking at all of the hotels in a specific neighborhood on TripAdvisor. To be included on our list, a property must have at least 100 reviews on TripAdvisor, and at least 50 percent of reviewers must have given the property an "Excellent" rating. But unlike our People's Choice posts for Amazon, we're not grading based on total number of reviews. Instead, we're looking at the percentage of guests who had an excellent experience. That's why the best-rated hotel is the one where the highest ratio of travelers give the property top marks. So, if 80 percent of 150 reviewers give a property an "Excellent" rating, it would be considered "better rated" than a hotel where only 70 percent of 1,500 reviewers do the same.
The goal of this rating system is to even the playing field between smaller, boutique properties with 15 rooms, and larger, chain hotels with 15 floors. But we also know that booking a boutique hotel is a different experience than that of booking a chain. (And neither is better or worse! Sometimes, you want to stay in an independently owned property that's a little off the beaten path, and other times, you want to get those rewards points and stay at a brand name you recognize.) That's why, for each neighborhood, we're featuring a best-rated boutique hotel as well as a best-rated chain hotel.
We'll also be featuring a best-rated (less expensive) hotel for each neighborhood, and it can be either a boutique or chain hotel, but it will never be a hostel. To figure out this title, as well as the average price per night of each hote