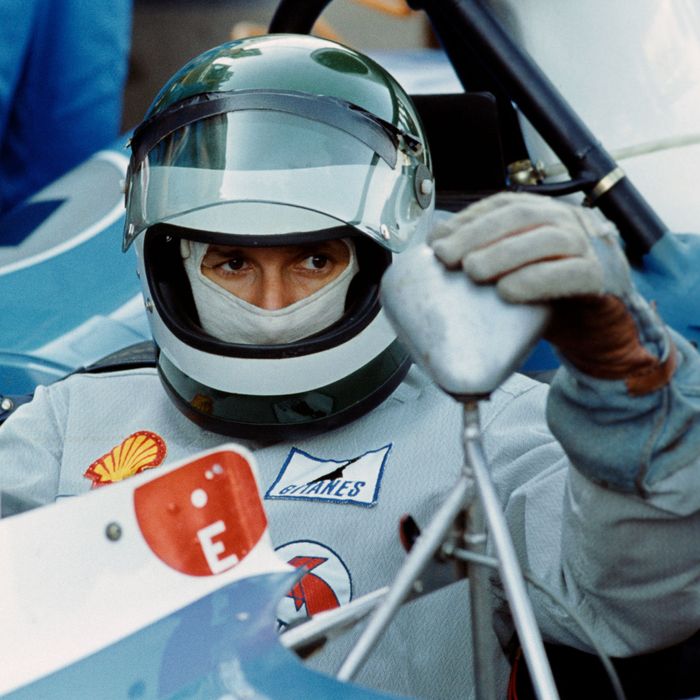 Here at the Strategist, we like to think of ourselves as crazy (in the good way) about the stuff we buy, but as much as we'd like to, we can't try everything. Which is why we have ​People's Choice​, in which we find the best-reviewed products and single out the most convincing ones. (You can learn more about our rating system and how we pick each item ​here​.) 
And while we've written lots about car accessories — including the best trunk organizers and the best car-phone chargers — here, we've rounded up the best rearview cameras, as praised by the most enthusiastic reviewers on Amazon.
Best-rated (and least expensive) rearview camera
More than 1,600 reviewers give this rearview camera five stars, and about a quarter of reviewers praise the video quality. "Once it was installed it was gorgeous I could see everything clear as a bell and the picture quality was most outstanding," one says. Another says that the built-in LED lights "help with the image though, and even late at night, during rain, the picture is really clear." They add, "The field of view is pretty wide, but not so much that you lose your ability to judge the space covered." The driver having "the ability to adjust the tilt of the camera means you can pinpoint your sweet spot so that you can back up with certainty," according to another reviewer. One flaw reviewers mention is that the "guide lines are somewhat useless since they obviously don't turn with the car," but at least one reviewer doesn't seem to mind: "For the price it's a minor critique and not that big of a deal to me." What reviewers can agree on is that this camera works. As one puts it, "So far so good in that I haven't backed into something."
And now for some micro-picks of every type of rearview camera you might be looking for.
Best rearview camera with audio
"Hate that I had to buy this thing but it definitely spares me some curse words when backing up the trailer," one reviewer writes. "With this I'm able to park my trailer without getting into any arguments with the wife over hand signals and such. Works well, easy to hook up, and actually is very useful on the highway." Reviewers find this model particularly useful because of the added audio. According to one reviewer, that means "if you have a helper backing you up there input is audible from the monitor (no talk back)." This camera is also wireless, which reviewers appreciate. "The wireless signal is strong and I have had no problems with RF interference," one writes. Another warns for setup to "make sure the camera's antenna is straight up not pointing out away from the trailer." A few reviewers who settled on this model don't have to worry about setup much at all, as certain trailers come equipped for Furrion. "We just installed this on our new Arctic Wolf which came pre-wired for the camera," one writes. "My husband snapped it in in about 3.5 seconds and turned the truck on and the camera and monitor paired right away with no issues."
Best rearview camera with night vision
"I am the worse 'backer-upper' that exists … until I bought this camera and monitor," says one reviewer, who adds, "Now, when I go to hook up my trailer, I simply watch my ball hitch through the camera and when it disappears under the trailer trailer tongue, I'm lined up beneath it and just need to crank down onto the ball, hook everything up and go." This newfound ease probably has something to do with the camera quality, which another customer describes as "excellent and the screen shows backing lines to indicate your exact position when backing." And about 10 percent of reviewers say the camera quality is particularly impressive at night. One says it's so bright, "I could drive the truck (2002 Dodge Dakota Quad Cab 4.7) in reverse with no lights on. Not that I really want to, just saying … I could."
Best rearview camera for trailers
This rearview camera mounts on top of a license plate, which, according to one reviewer, is great for anyone using this with a trailer. "Another advantage of this mounting location is that I can hook up to a trailer even easier, by seeing the ball hitch location in the monitor," they write. One reviewer using this with their RV/camper says, "I wanted the ability to get a lag-free video feed while both towing (passing lane clear) and also when backing up into camping spots (avoid running stuff over)." They add, "The kit was complete and the cords appear solid quality. Installation went smooth, and the included instructions had a linked video which made the setup a breeze, including alternative setup options." The camera is also adjustable, which is a favorite feature for at least one reviewer: "I pointed my camera down a bit to be able to see a Ball hitch and Trailer tongue in same pic for back up ease."
Best wireless rearview camera
About one-fifth of reviewers mention the wireless capabilities of this rearview camera. One reviewer, who placed theirs "on the back top of a 20-foot travel trailer," says, "The wireless connection was made immediately the picture was sharp and clear on the monitor located in the towing vehicle." Another says the wireless aspect makes for easy installation as "there is nothing I have to detach when I remove the camper, also install was significantly easier than wired setups I've used in the past." And many praise the wireless range. One even says it works up to "at least 40 feet! (35' toyhauler + full-size pickup truck)." Another reviewer was hesitant that it would work: "A major concern with these systems is signal failure at higher speeds," but they say it's "not an issue with this unit."
Best rearview camera with mirror monitor
"TL;DR — excellent video quality on both the camera and mirror screen," says one reviewer of this Amtifo system, and nearly 70 percent of five-star reviewers would agree. Instead of a traditional LCD screen, this camera's accompanying monitor is a rearview mirror, which one reviewer calls "ingenious." Another writes, "This camera fit right over the factory rearview mirror on my Nissan Titan and has a bright display at night plus a good display even during the day." They add, "This was easy to install and took under 35 minutes to install the camera, tap into my backup light wiring and run the wires to the mirror plus hide them in the molding. You also have the ability to wire it to stay on all the time plus install a second camera to hook into the rearview mirror." Another contributing factor to the easy installation of this rearview camera is "you only need one power supply," as one reviewer explains. "Others I have used required a power supply for the monitor (mirror) and a separate for the camera. This requires splicing into your wires in the front and the back."
Best rearview camera and dash camera
"This is a pretty rock'n package," one reviewer writes. "The rearview camera is good enough, dash cam is good enough and the mirror reflection is good enough, but all at 80 dollars!? This is a steal!" The included "mirror-cam," as one reviewer describes it, attaches to your existing rearview mirror and acts both as a mirror and dash camera, and has a touch screen. That touch screen, according to one reviewer, is what sets the Toguard apart, along with "its ease of use, and the beautiful video it produces." Plus, they explain, it also features "loop recording, parking monitoring, and G sensor." And while it's a bit of an afterthought, about 20 percent of reviewers still mention the rear camera. One says, "I zip-tied (for now) the rear backup camera onto an unused license plate frame I had and the viewpoint is more than sufficient; night vision is brighter than day."