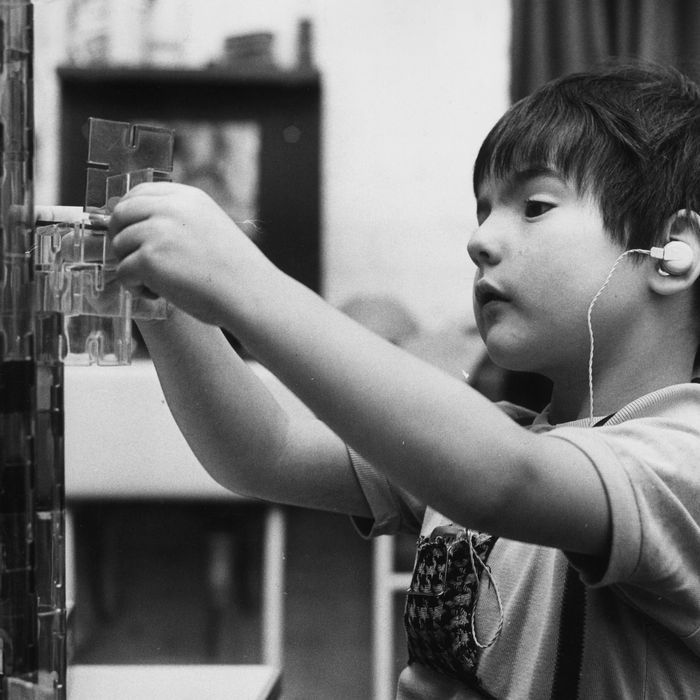 Photo: Central Press/Getty Images
Here at the Strategist, we like to think of ourselves as crazy (in the good way) about the stuff we buy, but as much as we'd like to, we can't try everything. Which is why we have People's Choice, in which we find the best-reviewed products and single out the most convincing.
We've embarked on countless searches for audiophile-worthy equipment, including Bluetooth headphones with hi-fi sound, turntables beloved by professional DJs, and portable speakers for a wide range of purposes. Here, we're looking into sound amplifiers (also known as personal sound amplification products, or PSAPs) that are available on Amazon. (Note that reviews have been edited for length and clarity.)
In December 2016, the FDA announced that it would begin the process of designating less-pricey PSAPs as "over-the-counter hearing aids." Many reviewers on Amazon note that these amplifiers work well enough (and use similar sound-processing technology) to serve as viable alternatives to audiologist-issued hearing aids. Still, we'd advise consulting a medical professional if you opt for these aids.
"I have used several different hearing aids, and this is every bit as good as the most expensive. I have severe hearing loss in my right ear and moderate loss in my left. I can now walk through four programs designed for just about any environment I might encounter. Some of the hearing aids I had in the past didn't allow a full volume control; in other words, it would only turn down as low as I kept asking my wife to talk to me because I didn't think it was working (no buzz, no hum, no echo, nothing), after a few days of this she said, 'I know it's working because you don't say what, huh, or could you repeat that nearly as often as you used to.' It is so comfortable, twice I have forgotten and left it on in the shower, and once I slept with it all night. I have never had this happen before."