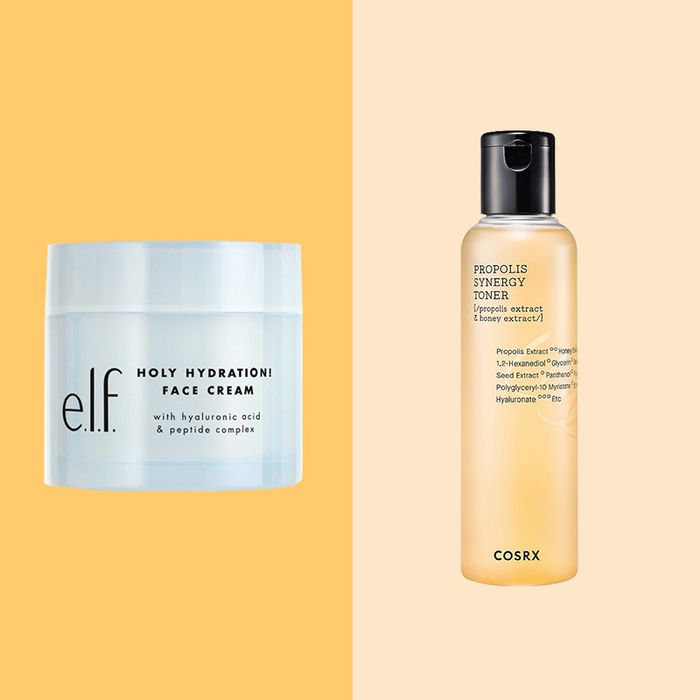 Photo-Illustration: Courtesy of the retailer
Keeping up with the latest beauty trends isn't always easy. Testing out all of those buzzy, celebrity approved products — like Biologique's P50 or Dr. Barbara Sturm's Hyaluronic Acid Serum — can be, to say the least, financially inconvenient. But the truth is, good skin care doesn't have to be expensive. Over the years, tons of affordable, effective, and elegantly formulated products have popped up from new brands — not to mention TikTokers have skyrocketed sales of the wallet-friendly brand The Ordinary.
So I took a poll on Instagram, Reddit, and among my colleagues here at the Strategist, asking how much they typically are willing to spend on skin care. Almost everyone agreed that, in an ideal world, they would never spend more than $25 on a product. So I decided to compile a list of the very best products — cleansers, sunscreens, serums, and toners — according to myself and other beauty obsessives, all within that price range. Whether you're looking for a new hyaluronic acid infused moisturizer, or dewy-inducing SPF, I've got you. Enjoy!
E.L.F isn't a new brand, but I've recently come to love a lot of their products. All of their formulas are to-the-point, effective, and pleasantly wallet friendly. This fragrance free moisturizer is packed with peptides, glycerin, and hyaluronic acid to deeply hydrate and soothe skin dehydrated by its battle with winter weather (or more likely, your ultra-drying space heater). If I blind tested this, I would definitely think were a fancy, luxury night cream.
This blend of hyaluronic acid, snail mucin, and panthenol (an ingredient that has both hydrating and reparative properties) makes for one of the best healing, brightening, and moisturizing essences on the market. This do-it-all essence can combat practically any issues — whether it be dullness, dryness, or acne. Even though this is technically an essence, the formula is so thick I like to apply it as the last step before my moisturizer.
This chemical sunscreen has tons of rave reviewers, and I'm one of them. It's also a favorite among other trustworthy skincare obsessives like Dieux Skin's Charlotte Palermino and Into The Gloss' Ali Oshinsky. The formula is lightweight, hydrating (it uses jojoba and avocado), and, according to reviewers, leaves a minimal white-cast behind. Anyone who loves moisturizing, glow-inducing SPFs needs this sunscreen.
Lots of retinoids on the market are in the $50+ price range, so I was delighted when I found that Inkey List makes one for only $10 (with rave reviews on Sephora's website, I might add). This is a great retinol for beginners — people who want to try incorporating a retinol into their routine, but are worried about the irritation and dryness that so often comes with retinol products. This formula also uses hydrating glycerin and squalane to minimize any kind of irritation or dryness.