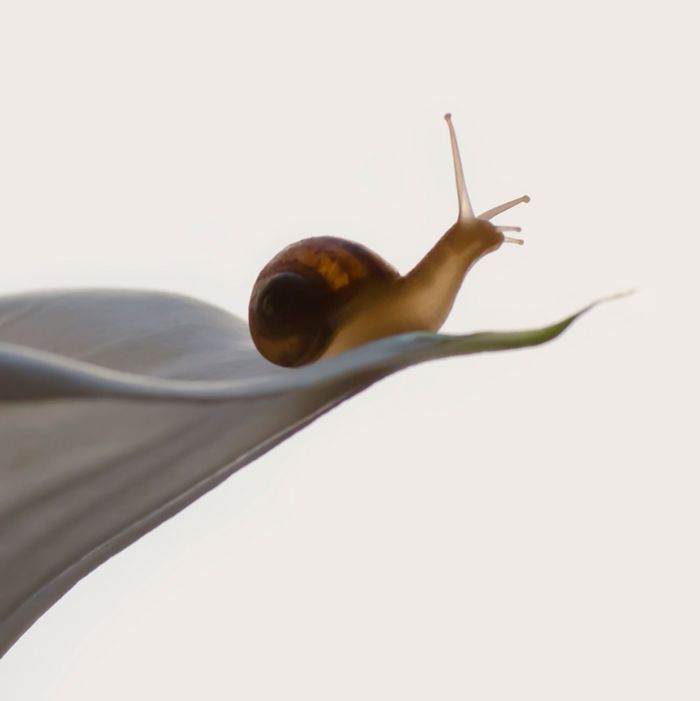 Photo: Alicia Llop Llop/Getty Images
Here at the Strategist, we like to think of ourselves as crazy (in the good way) about the stuff we buy, but as much as we'd like to, we can't try everything. Which is why we have ​People's Choice​, in which we find the best-reviewed products and single out the most convincing ones. (You can learn more about our rating system and how we pick each item ​here​.) 
And while we've written about lots of K-beauty — including a radiance-inducing Korean sleep mask, Korean sunscreen, and a Korean tea-tree serum — here, we've rounded up the best snail-mucin skin-care products, as praised by the most enthusiastic reviewers on Amazon.
Best-rated snail-mucin skin-care product
About 15 percent of reviewers comment on how well this moisturizer works on their dry skin. One user who suffers from "violent bouts with eczema" says, "I use this cream on my face and within seconds the skin is literally transformed." Another whose skin dried out from "using a lot of acids and retinol for my hyper pigmentation and acne" says, "All the flakiness and dryness is gone."
Reviewers have found this moisturizer helps with other skin issues as well. One reviewer with rosacea, who was initially skeptical of the benefits of snail mucin, says, "After a week of use (twice a day) I noticed a lack of redness and more even skin tone." Another writes, "I am 49 and this product makes an immediate improvement in elasticity as well as brightness," while one guy trying to get rid of his under-eye bags says, "I'm writing this at 6:30 a.m. and barely noticeable bags from prior-day application."
Best-rated (less expensive) snail-mucin skin-care product
"I have used many cleansers in my days and I could honestly say that this one works wonders with my skin," one customer writes. Like many others, they love how gentle it is: "It leaves my skin looking super clean and matte, my skin looks bright and doesn't irritate it at all." Another reviewer says, "It leaves my face clean and soft, without any dry, tugging feeling." Beyond that good clean feeling, about 10 percent of reviewers praise this for helping to clear their acne. "My acne/pimples cleared up after a few weeks of using it and they have not returned," one writes, while another says, "I even gave this to my son to use and his slight acne cleared up and healed very nicely." One thing most reviewers can agree on is that "a little goes a long way," a phrase that 15 percent of users use verbatim in their reviews. One even says, "It's been about 5 months and I still have about 3/4 of it left."
And now for some micro-picks of every type of snail-mucin skin-care product you might be looking for.
Best multipurpose snail-mucin moisturizer
"Skin flaking? 'Get the snail gel.' Just popped a stinging zit? 'Get the snail gel.' Skin chemically over-processed? 'Snail gel,'" is one reviewer's mantra, as they add, "It's a product that's great for a lot of reasons, for a lot of skin types." Many agree that this cream can be used as much more than a moisturizer. "It also heals EVERYTHING for me," one writes, including, "Dry scalp patches, split cuticles, small scrapes or irritation." Those using it more traditionally love its formula. "It's a very lightweight moisturizer, perfect for daytime," one user writes, adding, "It sits well under makeup and keeps my skin matte during application." Another notes, "I love it in the summertime when my skin has a little more moisture in it."
Best snail-mucin moisturizer for acne scars
One "new convert to snail mucin moisturizers" says, "My face LOOOOOOVES this stuff." They add, "My once oily, sensitive, acne/PIH-prone almost 40-year-old skin is so soft, smooth, and rapidly brightening and evening in tone and clarity," and many more reviews mention seeing an improvement in their acne scars after using this cream. One user who was already using the COSRX Snail Mucin Power Essence decided to double down and starting using this in conjunction, to speed up the results. "With the cream my skin started clearing up even faster and within the first week of using it both morning and night, there was a huge improvement," they write. "It made my skin baby soft and gave me a clear and glow-y complexion." One reviewer, writing on behalf of their spouse, says, "My husband has oily skin with acne scars and this cream has also worked wonders for him with a significant reduction in scarring."
Best snail-mucin moisturizer for mature skin
"I'm amazed at how much younger I look whenever I catch a glimpse of myself in the mirror," one reviewer writes, echoing the more than 10 percent of reviewers who mention how young this cream makes them look. "I am 74, so some aging is normal, but even my husband has noticed how much smoother my face looks," one customer writes, adding, "The wrinkles just seem to have disappeared." Another user in their 60s says, "My face has never felt softer," while a 45-year-old writes, "It absorbs quickly and leaves my skin so soft and glow-y." One was able to completely turn back the clock: "I look older than even my eldest sister now. After carefully applying this every morning and night, I finally look my age again."
Best snail-mucin moisturizer with hyaluronic acid
"For those who have facial skin like a reptile and your face literally is flaking … then click and add to your cart," one reviewer, who saw great improvement in their skin's moisture, writes. As another user points out this moisturizer has a lot more than just snail mucin going for it: "First, the snail extract is clinically proven to benefits all skin types; especially those with acne prone, aging, or sensitive skin. Second, the hyaluronic acid improve skin's texture and appearance with its moisture. Third, the green tea help delaying the signs of aging. Last but not least, the peptides give a youthful appearance." And many reviewers attest that this cream really does all that. "My face looks more youthful and supple, also my acne cleared up," one writes, while another says, "The moisturizing is deep and that's what softens the lines as it plumps up the skin and the skin feels soft." One writes, "This face cream is AMAZING my breakouts have almost completely vanished since I started using it, the lines around my mouth and eyes when I smile feel more plump and bouncy, and it's lightweight enough to use alone or under makeup without making my face oily and makeup runny."
Best snail-mucin sheet mask
"I honestly didn't expect putting on a sheet mask for 20 minutes to do more than some professional facials I've had but here I am," one reviewer writes, and they're one of many reviewers who are impressed by how moisturizing this mask is. One user, who somehow ordered these by accident, says, "The moisturizing of my face from these masks is INTENSE," adding, "They are very slimy and at first I was grossed out, until after my first application. I was (and remain) amazed." One reviewer notes, "Not only do they leave my skin feeling soft, they truly do hydrate the skin to the point my fine lines nearly disappear." Another adds that the snail mucin in this mask has "cleared up years of acne scarring, leaving me with soft, bright beautiful skin, only after about half of the masks in this set." While many users put this on their face, a reviewer says there is plenty of extra "goo to add to your neck and chest which is nice if you are bosomy and get unsightly cleavage wrinkles."