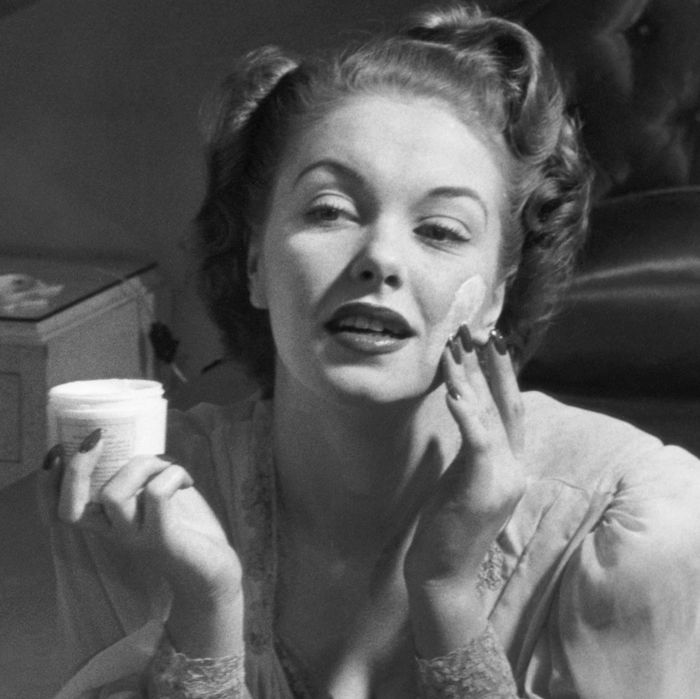 Photo: George Marks/Getty Images
Regardless of age, everyone wants their skin to look glowy, radiant, and plump. But the moisturizer that worked so well in your 20s and 30s might not meet the same needs your skin has by the time you hit your 40s and 50s. That's because, with age, your skin begins to produce less oil and there is a breakdown of elastic and collagen fibers, according to Dr. Marla Diakow of Schweiger Dermatology Group. "The skin becomes drier and thinner with more laxity," she explains. Generally, this means a proper skin-care regimen needs to include "products that strengthen and thicken the dermis, provide moisture retention and barrier renewal, and are not too harsh or abrasive," she says.
To find out which moisturizers are the best for all types of mature skin (and budgets), we asked Diakow and nine more dermatologists about the ones they recommend. The best, according to the pros, include ingredients such as hydrating hyaluronic acid, skin-barrier-protecting ceramides, brightening niacinamide, and wrinkle-fighting retinol. (Not every moisturizer will have all of them — and not every person will need all of them, either — but the experts are in agreement that these are the most common ingredients that will give the most noticeable results.) Read on for all their favorite moisturizers for mature skin — and although we're mainly talking about moisturizers for the skin on your face, there are a few options specifically for bodies and lips, too.
Best overall moisturizer for mature skin


Best moisturizer for acne-prone mature skin
Best drugstore moisturizer for mature skin


Best moisturizer for itchy mature skin
Best moisturizer for uneven mature skin


Best moisturizer for oily mature skin
Best moisturizer for severely dry mature skin


Best moisturizer for mildly dry mature skin


Best moisturizer with retinol for mature skin
Best (less-expensive) moisturizer with retinol for mature skin


Best brightening moisturizer with retinol for mature skin


Best tinted moisturizer with SPF for mature skin
Best lightweight moisturizer for mature skin
Best brightening, nighttime moisturizer for mature skin
Best K-Beauty moisturizer for mature skin
Best (less-expensive) K-Beauty moisturizer for mature skin
Best French moisturizer for mature skin


Best moisturizing serum for mature skin


Best body moisturizer for hydrating mature skin


Best body moisturizer for exfoliating mature skin


Best lip moisturizer for mature skin