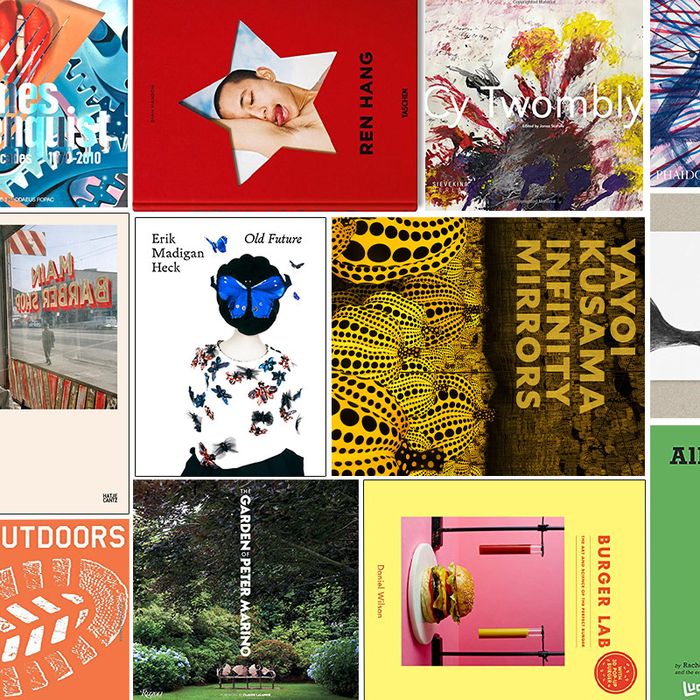 Click here for 2017's most giftable coffee table books.
The start of spring also means the start of spring coffee-table books (that's actually a thing). If you're looking for the perfect gift for mom (Mother's Day is coming up) or just some new accents to kick up your no-longer-dusty shelf, take a look at one of these books, whose subjects run the gamut from the perfect hamburger, to artists' retrospectives, to an ode to eggs. Here, 34 of the most highly giftable coffee-table books for spring (and take a look at 30 of the best from last winter, too).
Not just a cookbook — this one's really all about incredible eggs, from recipes to essays in madcap Lucky Peach style (RIP), edited by Strategist contributor Rachel Khong.
An intimate look at the clay creations of 50 different potters around the world.
A collection of never-before-seen drawings from legendary French furniture designer Maria Pergay — in pale millennial pink.
An international phenomenon, this book by Fumio Sasaki details the transformative power of saying good-bye to things — he owns simply a wooden box, a desk, and a futon.
A cookbook with 200 recipes from the much-lauded San Francisco bakery, with recipes for gluten-free pancakes, pickled vegetables, and cheesy garlic bread.
A tongue-in-cheek style guide for men, illustrated by Jean-Philippe Delhomme, whose watercolors you may recognize from GQ's Style Guy column.
Over 300 images of bouquets by top contemporary florists, this book celebrates free-form floral designs that have a naturalistic, versus over-pruned, style.