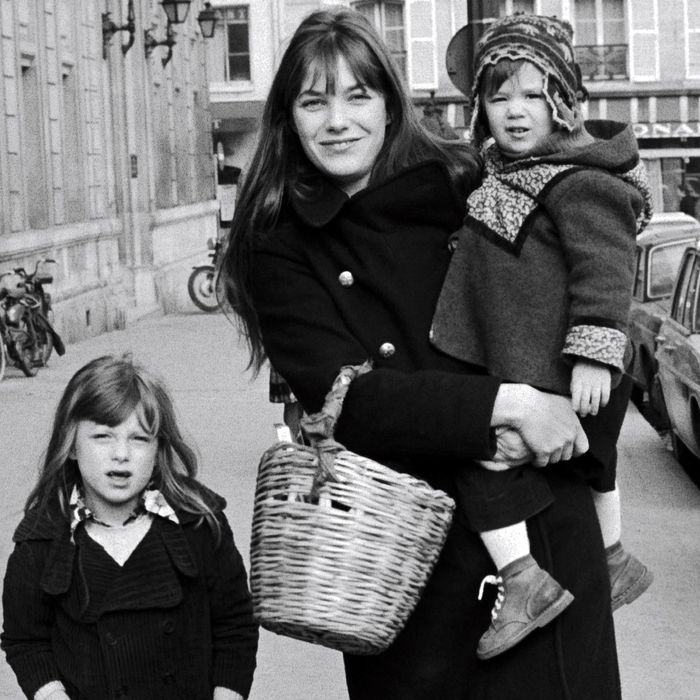 Photo: Patrice Picot/Gamma-Rapho via Getty Images
Nothing is more important than being prepared when leaving the house with kids. But you also want to be comfortable and somewhat organized. It doesn't hurt to look a little like yourself, either. To track down the best — and most stylish — diaper bags out there, I talked to moms from all over the blogosphere, as well as designers, creative directors, and more, about their favorites for carrying bottles, wipes, snacks, toys, and, of course, diapers. It turns out that many of them prefer carrying diaper bags that aren't actually diaper bags — or at least, ones designed explicitly for diapers and marketed only to new moms. But moms are still moms, and this group has vetted these bags thoroughly to make sure they can still get the job done. Sixteen picks — plus a few accessories — from moms, are all below.
It's not surprising that many of the moms we spoke to chose the humble tote as their bag of choice. "I did a lot of research while pregnant in search of the perfect diaper bag and never found one," says Emily Schuman of Cupcakes and Cashmere. "They all either felt too utilitarian, cutesy, or massive, so I decided to purchase a simple neutral tote, with a zipper on top, that I transformed myself." Schuman is talking about the Cuyana classic leather tote, a Strat fave. "Not only did my Cuyana bag hold everything I needed (I used smaller pouches inside to organize everything from diapers and wipes to snacks and toys)," she continues, "but now that I don't lug around my daughter's things anymore, it's since transitioned to my work bag."
Jessica Shyba of Momma's Gone City also chose Cuyana as her diaper bag — the classic structured leather tote. For extra organization, Shyba paired it with an insert to keep everything compartmentalized. "I took them all over Africa and on monthly business trips, with and without the kids," she says.
Another Strat fave pulling double-duty as a diaper bag is Madewell's canvas tote. Says author and co-founder of Emily Books, Emily Gould: "I think one of the gifts of a second baby is definitely the knowledge that any bag can be a diaper bag if you carry a diaper wallet in it, or even just with a diaper or two and a baggie full of wipes."
For High Maintenance's costume designer Keri Langerman, compartmentalized baby bags didn't do it for her "because that's just not how my brain works," she says. "With my first baby, I bought a very organized diaper bag, but in the end I would just shove everything in the main compartment … because that's what I've been doing my whole life with my totes and purses." Her choice is Herschel's Bamfield tote, which is large and structured, perfect for throwing in a small insulated lunchbox, toys, and, of course, diaper stuff.
Curbed's urbanism editor Alissa Walker is a mother on the go who requires a bag that has "lots of pockets that can fit everything from water bottles to coloring books, in addition to my stash of diapers and wipes." These days, she's loving this Patagonia tote. "It's the ideal carry-on size, remarkably durable, and has a protected compartment for my laptop," she says.
Photo: Courtesy of Retailer
To make a statement, try this canvas tote from a collaboration between Clare V. and Every Mother Counts, which is creative director (and mama of six) Autumn Kimball's summer pick for "baby odds and ends." Plus, "It's a message I obviously love," she says.