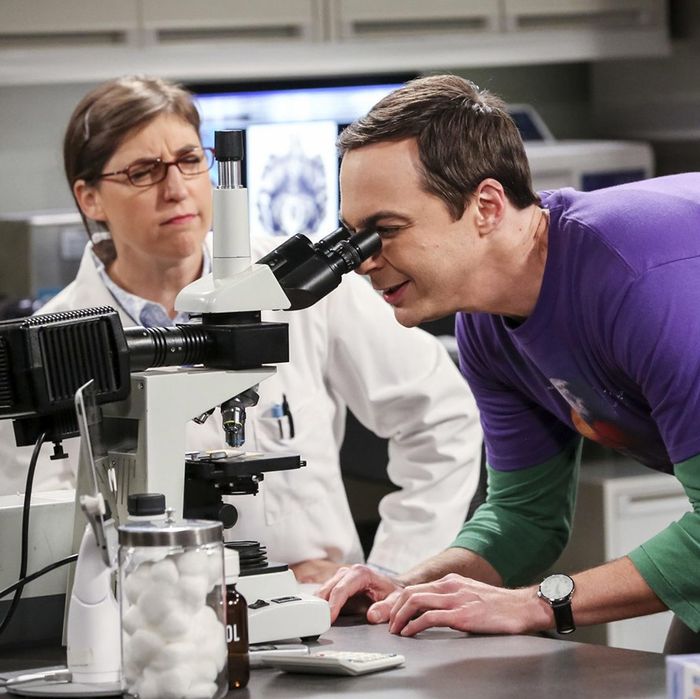 Here at the Strategist, we like to think of ourselves as crazy (in the good way) about the stuff we buy, but as much as we'd like to, we can't try everything. Which is why we have People's Choice in which we find the best-reviewed products and single out the most convincing ones. (You can learn more about our rating system and how we pick each item here.)
And while we've covered gear for other hobbies before — like photography, bird-watching, and camping, here, we've rounded up the best microscopes for both kids and adults who want to take a closer look at things, as praised by the most enthusiastic reviewers on Amazon.
Best-rated microscope
Whether reviewers use this handheld pocket microscope for examining insects, flowers, or collectible coins, most agree it's a powerful — and fun — little tool. "For the size and the price, this is an incredible little microscope," writes one reviewer. "The size is perfect for putting in the backpack for exploring more in-depth on a hiking trip. It's very lightweight and easy to use. Very easy to zoom and focus, even for little hands. The first thing we tested it out with was a hair from my head. The detail was incredible, and the kids were amazed!" Another parent agrees that it's "great for children. Although it has a bit of a learning curve, it can be gotten over, and after it is, it opens a whole new world to the user."
An experienced microscope user writes, "Over the last 55 years, I have used and owned microscopes including research-quality models, so I am not new to magnification, and I am impressed with both the image quality and flatness of field, which extends from border to border, as well as the relative ease and preciseness of focus and magnification change. In addition, the built-in light is amazingly useful and the fact that it uses a single AA battery is icing on the cake." Another happy customer says, "I bought this for the express purpose of looking at my medicinal herbs, but I have ended up using it for so much more. My mother and teenage sister often ask to borrow it for looking at some new item that 'would be cool up close.'"
Best-rated (less expensive) microscope
This pocket model gets praise for being a high-quality introductory model from reviewers. "It would be a great gift to a child who may be interested in science," writes one. "And being so inexpensive, it is a low-risk investment. This scope is much easier to use and has better image quality that other simple microscopes that I have seen." A rock-collecting reviewer says, "This little microscope is way better than it should be for the price. Was expecting total junk, but it's not. We are always amazed at the mineral patterns, surface textures, pits, and cool little things stuck in the rocks. We are always exclaiming, 'Wow, didn't expect that!'"
And now for some micro-picks for every type of microscope you might be looking for.
Best digital microscope
Reviewers love how this microscope attaches to a computer via a USB cord to display and capture images onscreen. One reviewer says, "The magnification is incredible! I bought this to be able to zoom in on insect and tarantula exoskeletons to better be able to determine the sex of the animals I own, and this can go so much further! I started zooming in on EVERYTHING nearby. It can zoom so far in that you can get to the point where only 3-5 ridges from your fingerprint will fit on the screen." An engineer who uses the microscope to inspect small mechanical parts raves, "I don't think I've ever bought any product off of Amazon with as low an expectation (so many cheap electronics!) and been as happy as I am with this little microscope. I've had this for over six months now, and still love it. I can only vouch for using it on a Mac, but it's plug-and-play as far as I can tell without a problem, ever. Image quality is fantastic, it's easy to use, has great depth of field, and takes great pictures."
Best microscope with 2,000X magnification
For science students and enthusiasts, this microscope is a nearly professional-quality option at a reasonable price. "I am a college student studying microbiology and this microscope exceeded my expectations and fit my budget perfectly," writes a reviewer. For the price I really could not ask for more. The OMAX has high-quality objectives, excellent construction and design, lots of useful functions, accessories, customizable, and a lot of fun to use." A parent of five writes, "It has been the best 'thing' we have purchased for our kids and has led to many hours exploring the small things in our home and neighborhood. Our oldest daughter is now taking microbiology courses at the local college and claims that this microscope is better than the ones at the school."
Best microscope with 1,000X magnification
"This microscope is the best I've ever used," writes one reviewer. "It has a very sharp quality and I love the fact that it is battery-operated and AC-adaptable. It has many cool features and backlights." Others agree it's a solid option for beginners looking to explore the world around them. "My 9-year-old has been wanting a microscope for several years," says another reviewer. "This one is awesome for the power that is provided. Up to 1000X! A neighbor is a biologist, and she said she rarely has to go above 400X. So far we have seen what dog fur, a dead gnat, and a blade of grass looks like. My daughter has said that this is the coolest thing she has ever gotten for Christmas, beating an XBox."
Best kids' microscope
Lots of reviewers report being satisfied with the quality of this kids' microscope — and note how much their kids enjoy it. "I have enjoyed the microscope as much as the kids have and find this to be a great purchase," writes one. "It's a great feeling to see several boys playing away from video games and cell phones and learning at the same time. I would recommend this to other parents or inquiring minds alike." The parent of a 7-year-old likes that it's "nice and simple. It was easy to start using right away out of the box, after adding batteries. It's a good microscope for a beginner, that's a step above a 'toy' microscope." Finally a middle-school science teacher says "the optics are comparable to the scopes we use in class."
Best kids' microscope with 1,000X magnification
Paired with all the accessories needed to create their own slides, owners agree that this powerful microscope is perfect for sparking kids' interest in science. "My 7-year-old daughter loves this microscope," writes a reviewer. "I find her putting slides on it all the time. I bought her a big kit of prepared slides with it, and she just told me a couple of days ago that she wants to collect some pollen from outside and make her own slide with it so that she can see what it looks like." Others echo the reviewer who says, "The design is excellent. This is not a toy it's a real microscope and is solidly built. Fine movement, good optics, and the list goes on."