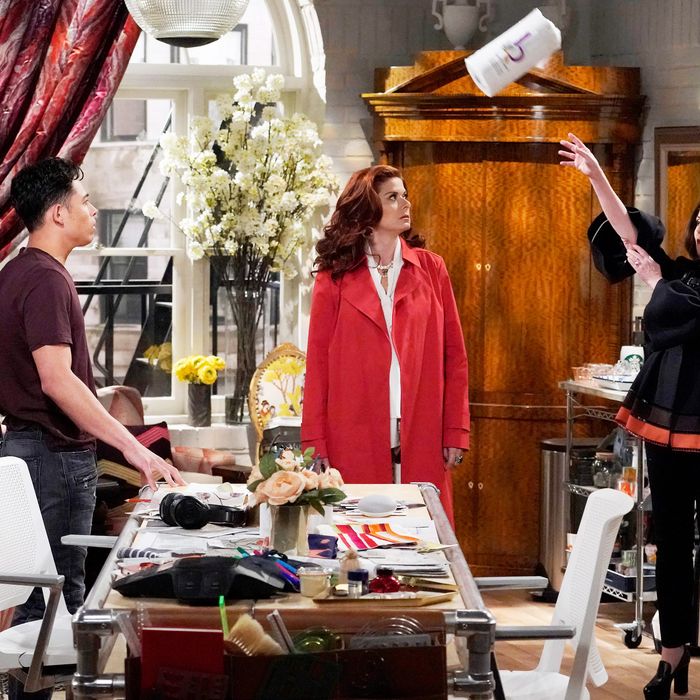 Photo: Getty Images / NBC
During the coronavirus pandemic, most folks have been cleaning their hands, homes, and even groceries, more than usual, which means an increased demand in cleaning supplies, from hand sanitizer to dish soap. And while we've written about lots of cleaning supplies before — including natural cleaning products and vacuums — here, we've rounded up the best paper towels as praised by the most enthusiastic reviewers on Amazon. Because paper towels are in such high demand, we combed through Amazon and found the best-reviewed still-in-stock options. Although some of our picks are intended for commercial or office use, reviewers say they'll hold up just as well in your bathroom or kitchen. But stock is subject to change rapidly.
Related Article: Swedish Dishcloths Review
Best-rated paper towels
Though these paper towels are intended for a single-sheet dispenser — usually in a commercial or office setting — many of the 300-plus five-star reviewers say they use the towels at home. "I find having these around is much more efficient and cleaner than using cloth towels or wiping out an entire roll of paper towels in two days," writes one reviewer, who purchased these during the pandemic and keeps a stack in the kitchen and bathroom at all times. Since paper towel rolls have been in high demand during coronavirus, another reviewer opted for these multifold paper towels and says that his home of five people found them to be "what I needed at this difficult time." Pandemic aside, customers vouch for these paper towels' quality. One reviewer describes them as "close to those found in fancy hotel or restaurant bathrooms" and another, who uses them in their kitchen, says they are good for cleaning and drying hands because, "They have a rough quilted texture which is very absorbent." Some customers like them so much that they've installed single-sheet dispensers in their homes, including one who doesn't like re-using cloth towels, and now feels "quite spoiled now by having a clean paper towel every time I wash my hands or face or brush my teeth at home."
Best-rated (less expensive) paper towels
Per sheet, these paper towels — which come in six, 600-foot rolls — are slightly less expensive than the best-rated Kleenex pick. Similar to the Kleenex towels, these giant Scott Essential rolls are not intended specifically for home use, but many five-star reviewers say they are more effective than typical paper towel rolls. "These aren't like consumer paper towels, these actually absorb liquids and they're durable enough to clean with," says one customer who uses them at home. Another says, "I'll never purchase any other product again. We use these in our home and they are multipurpose. Strong enough for spills and cleanups. Once I could not find my strainer so I used these instead to stain my pasta." They also appreciate the paper towel's "great value," which dozens of other customers note. One such customer says "the roll lasts forever. I bought it two months ago and I'm still on my first roll," adding that despite their commercial size, the rolls still fit on a regular vertical rod towel dispenser.
Best clothlike paper towels
"I'm in the custodial supply business and I tell you this product is awesome. It almost feels like cloth," begins one reviewer. "It is also super [absorbent]. On spills where you may use two or three towels, you can use one," they say, noting that the higher price is offset by buying fewer paper towels in the long run . Many other five-star reviewers say that these paper towels — which are priced at just under $3 per roll — are worth their slightly higher than usual price tag due to their soft, clothlike texture. One customer, who orders a box of 24 every five months, says, "One of these things does the job of six Bounty" towels. Another says that despite paying more upfront, "You come out way ahead because you use less." Some other customers say these towels are thick and soft enough to be reused, including one who compares them to an actual towel: "If cheaper ones are a studio in a walk-up building, and Bounty is a bedroom in a high-rise, this is the penthouse of a luxury condo."
Best scented paper towels
Though they are advertised as having a "fresh scent," reviewers say these paper towels smell like everything from strawberries to lavender. One reviewer was getting "uneasy" with the constant smell of sanitizing products, and now uses these to wipe down surfaces after sanitizing, adding that they have a "very pleasant smell" and absorb well. Another, who also describes them as absorbent, says "the fragrance is refreshing," and said that finding these in stock online felt like a "luxury" since many paper towels are currently sold out. Since these are an off-brand towel, shipped by a (well reviewed) third party provider, some customers were initially skeptical about buying them, but they say that they were pleasantly surprised by the quality. One such customer was going through a "cleaning frenzy" and couldn't find name brand paper towels in-stock online, so he decided to order these and says they exceeded his expectations: "I was really impressed how thick these paper towels are and how well they cleaned up my messes. I had to double check to see if the company did make the name brand as well because that is how comparable these paper towels are."
Best recycled paper towels
Similar to the Scott Essentials, these Georgia Pacific recycled paper towels come in a six-pack of giant rolls, which many customers say is an "economical" choice for their homes. "I'm using these rolls at home and they last FOREVER. I'm still on my first roll and I purchased them well over a month ago," says one reviewer. Another, who puts these on a vertical paper towel holder in their home, says the rolls are "good for siping spills," describing them as a "must have at home." A couple of reviewers were pleasantly surprised by the towels' efficacy when they purchased them due to coronavirus-induced paper towel shortages. "These are better than the packs of white recycled paper towels I used to buy at the store," says one reviewer who uses them to clean their counters and believes they will last all year long. Another customer, who describes them as a "quarantine best friend," says they use these towels for daily home disinfection and hand washing, which "gets expensive especially when leading brand paper towels bring very little product for a high price" but describes these as the "best bang for your buck!"
Best reusable paper towels
Home + Kitchen created these bamboo towels to be heavier, stronger, and longer-lasting than the typical paper towel. They're even reusable, a feature called out by nearly 100 five-star reviewers. Once customer purchased six rolls in December 2014 and just came back for her replacements in 2020. And though one reviewer does think they "have a similar texture to Viva brand towels" these are "thicker and softer." She even thinks they last longer because "they wash up like new," and these "work great with floor dust mops." One professional cleaner uses these bamboo paper towels at both work and home because as she says, "they make life much easier and I can feel better about not being so wasteful." She uses them for everything, explaining, "I use them for drying my hands, cleaning the countertops, and as a reusable Swiffer pad for floors." She can get about a dozen uses out of one (with heavy-duty cleaning) and says they actually "dry a lot quicker than regular towels and easier to wash."
Best less-expensive reusable paper towels
For a slightly better deal on reusable paper towels, reviewers recommend this bamboo option, which comes in a roll of 20 towels. One reviewer, who formerly used 10 to 15 paper towels per day, says a single towel from this roll holds up for several days of kitchen cleaning: "I just use it and rinse under warm, sometimes soapy water, squeeze out and hang dry over my oven door handle. It literally dries in about an hour and it's good to go again!" Another customer describes them as "super soft and incredibly durable," adding that she intentionally spilled water to test their absorbency and found, "The water was sucked up so fast and the towel wasn't soaking wet." Customers say these towels are also effective for cleaning messes that are tougher than spilled water. That includes "grease and spaghetti. I pile them in my garment bag for the wash and they wash up like new. While there is a shortage on paper products in the world right now I am so glad I purchased these!"
Best ultrasoft reusable paper towels
Dozens of five-star reviewers describe these reusable paper towels as "soft," including one who says her sensitive skin "immediately tells me it is the right one. It feels super soft, gentle, smooth and comfortable," adding that they're so gentle, she uses them on baby skin and for makeup removal. Another customer who uses these paper towels to cleanse her face appreciates that the bamboo fiber is "antibacterial, more absorbent and also good for [the] environment." But customers say you don't sacrifice durability for softness with these towels, since they still clean up tough jobs. One customer, who used them to wash her entire bathtub with Clorox and Lysol, also bought some heavy duty paper towels from Bounty but reports, "There is no competition here. This product acts like a paper towel but better," describing the towels as both "soft" and "strong."
The Strategist is designed to surface the most useful, expert recommendations for things to buy across the vast e-commerce landscape. Some of our latest conquests include the best acne treatments, rolling luggage, pillows for side sleepers, natural anxiety remedies, and bath towels. We update links when possible, but note that deals can expire and all prices are subject to change.