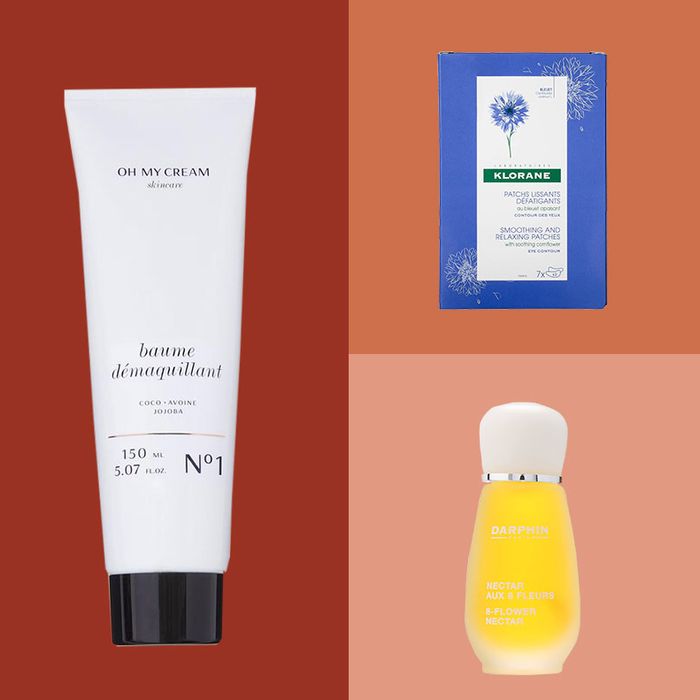 The wonders of French pharmacy products — from Bioderma to Embryolisse — have been well-documented here at the Strategist and beyond. But we couldn't help but wonder if there were any even more obscure, further other under-the-radar French beauty products we weren't yet clued in on. To dig even deeper, we asked makeup artists — including Violette, arguably Paris's most famous makeup artist — and beauty bloggers on some of their lesser-known favorites.
Multitasking breastfeeding products are big in general for beauty purposes. Makeup artist Helene Vasnier uses this lanolin, sheep-derived breastfeeding salve from Lansinoh on her lips, too. "It's without perfume, of course, and magical!" she says. We also spotted it in one of Glossier muse Coco Baudelle's Instagram stories, which she described as "magic for painful dry patches on skin."
Vasnier also loves Saeve, which formulates their products with all-natural ingredients and without essentials oils, a positive for those with sensitive, acne-prone skin. She likes the brand's hydrating serum in particular, which she uses on her face and neck. "It's full of moisturizing ingredients and antioxidants, which give me a boost of hydration before I apply my moisturizer," she says.
The French are always partial to products without fragrances or chemicals, which is why Alleaume recommends this soothing Avène moisturizer for sensitive skin: "This cream calms any irritation, so I wake up with baby-soft skin. I love to use it as a mask and sleep with it all night long. And because it lacks fragrance, you won't suffer any allergies or reactions."
If you're a fan of Skyn Iceland's eye patches (a Rio favorite), here's something similar from France you may not know of. Makeup artist Sabrina Bedrani says these Talika eye therapy patches are ideal for soothing tired, puffy eyes: "After 15 minutes you can see the difference, and it makes makeup application so much easier."
These Klorane eye patches are a favorite of content consultant Estelle Lubino. "They reduced my under-eye puffiness on my with just one use," she says. She also recommends sticking them in the freezer for ten to 15 minutes before application to enhance their efficacy.
Les eaux florales (water extracted from plants and flowers) is another French beauty staple that Alleaume brought up. "We love to use it in our daily skincare routine. It regulates sebum (the oil in your skin that keeps it naturally moisturized). There is flower water for every type of skin-care need: rose water for anti-aging, lavender for combination skin, bleuet [cornflower] for irritated skin," she says. "My favorite is the fleur d'oranger, which helps soothe dry skin."
Blogger Claire Most also likes Sanoflore, and recommends this hydrating toner, which she says makes her skin feel "incredibly fresh and clean." The peppermint, floral water, and rosemary leaf gives the toner a slight scent that isn't too overpowering, and it hydrates and soothes the skin.