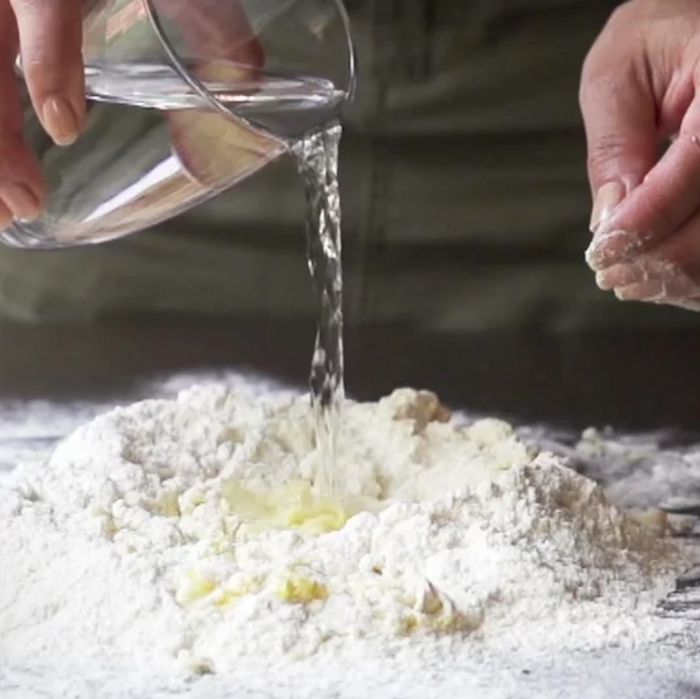 One silver lining of the past couple years is that we've all gotten much more accustomed to doing things virtually, whether that's working or seeing friends — or enjoying amazing gifts. If your dad is the kind of person who prefers experiences to physical stuff, a virtual gift might be just the thing for him this Father's Day (especially now that June 19 is less than a week away).
For those dads, we've rounded up the best virtual experiences you can give this year. The options will appeal to all sorts of fathers, from the home cook who's hoping to make an appearance on Top Chef, to the wine sipper who dreams of becoming a sommelier, to the workout fanatic who just doesn't feel right when he's not moving and being active. There are group courses and one-on-one options. Some include IRL gifts as well, like the wine-and-cheese class that sends samples for a truly immersive experience. And if you're a last-minute type of shopper, a virtual experience means you don't have to deal with the stress of shipping and makes for a great 11th-hour gift.
For the dad who always wants to learn
MasterClass covers lots of topics your dad might be interested in, like bread baking, photography, and mixology. Each class is taught by an expert (often a famous one), so he can jump from a lesson on comedy taught by Steve Martin to the art of negotiation by Chris Voss to a gardening how-to led by noted urban gardener Ron Finley. Plus, until June 19, MasterClass is running a Father's Day promotion that offers up to 35 percent off an annual membership.
Photo: retailer
Coursera collaborates with top universities and companies, including Stanford, the University of Pennsylvania, and IBM, to bring on-demand academic lessons home. Priced as low as $39 (with most costing closer to $49), courses are typically four to six weeks long and include homework exercises, discussion forums, quizzes, projects, and a certificate of completion. There's also the option to enroll in Coursera Plus for $399 a year, which gets you unlimited access to over 3,000 courses, specializations, and professional certificates.
For the dad who loves arranging cheese plates
Murray's Cheese offers a ton of classes to increase your dad's cheese appreciation. Whether he prefers to pair his cheese with wine, meat, honey, hard seltzer, beer, or all of the above, there's a class offered by Murray's that will help him take his knowledge du fromage to the next level.
For the dad who can't start his morning without a cup (or three) of coffee
Driftaway's virtual coffee tastings are perfect for the dad who has a caffeine addiction but turns up his nose at Starbucks. For $50 per person (with up to two people per screen), participants will receive a kit containing four pre-weighed and freshly roasted coffees. 2013 World Brewer's champion James McCarthy will then shepherd participants through the process of expanding their palates and discerning the nuances of coffee from around the world. (And if you want to ensure your dad can keep practicing his new cupping skills, Driftaway is offering Strategist readers an exclusive 50 percent discount on the first delivery of a subscription of coffee beans or cold brew with code STRAT50, now through May 31.)
For the dad who's still talking about his trip to Italy
A virtual pasta-making class with actual Italian grandmothers. Your dad will have the chance to learn from different nonnas from all over Italy who specialize in different dishes. Classes include gnocchi with pesto, spinach-and-ricotta ravioli, and pasta with meatballs.
For the dad who's still planning his trip to Italy
Help him get a head start on his buongiornos and ciaos with Rosetta Stone, which has been awarded the best language-learning software for seven years in a row by PCMag. A three-month subscription starts at $12 per month, but if he's determined to improve (or maintain) his fluency, an unlimited lifetime subscription is $179.
For the dad who puts hot sauce on everything
If he doesn't like to go anywhere without his trusty Tapatio, he'll appreciate this 60-minute class focused on blending custom fiery flavors. For just $30, instructor Carina Reyes-Gonzalez will walk him through the process of prepping, cooking, mixing, straining, and bottling his very own bespoke hot sauce. If you don't want to go through the additional trouble of picking up ingredients and equipment, you can also throw in a "Make Your Own Hot Sauce" kit for $42.
For the dad who dreams of competing on a cooking show
The Chef & the Dish's one-on-one virtual cooking classes allow your dad to go on a culinary adventure from the comfort of his own kitchen. Led by chefs from Spain, Japan, Thailand, Hungary, Italy, Brazil, Turkey, and Vietnam, classes are held via Skype and cost $299 for a two-and-a-half-hour session (for two people, in case he wants to invite you or someone else to join) that typically yields a three-course meal. He'll receive a shopping list before the class, as well as access to a personal kitchen assistant to help answer any questions in advance of the lesson.
For the dad who won't drink wine without trilling it first
Priority Wine's virtual tastings promise "no crowded Zoom calls with people you don't know," and allow your dad to choose bottles from nine participating wineries in Napa Valley, Oregon, and Virginia. To book, choose a package of wines to order directly from a vineyard, then schedule a tasting for your dad to sip through the selections once they arrive.
For the dad working on his third Elden Ring build
Hardcore gamer dads will definitely delight in a subscription to Xbox's Game Pass Ultimate. It comes recommended by Andrew Webster, games editor at the Verge, because it gives you access to hundreds of games, discounts on future game releases, and an XBOX Live Gold membership, which allows you to play against other online players.