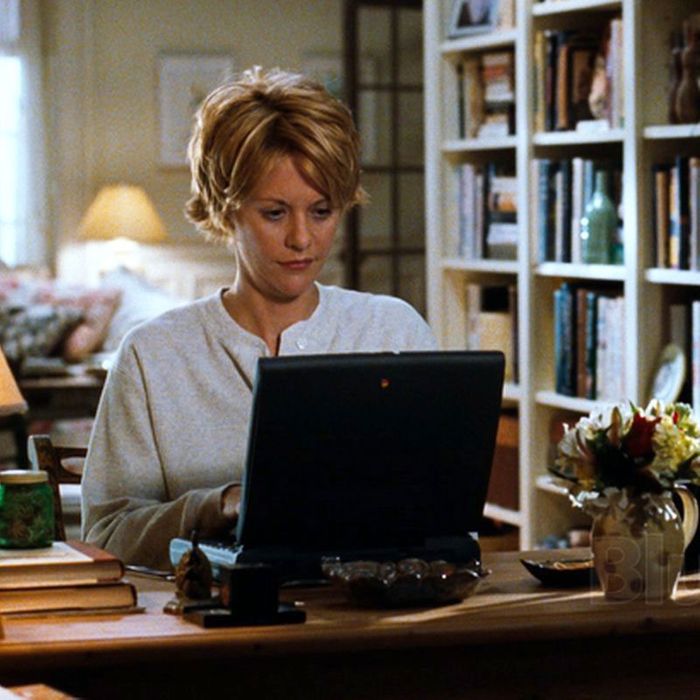 Photo: Courtesy of Warner Bros.
If you've been wearing the same pair of sweatpants for the past two weeks, same. Making the switch from dressing for the office every day to working from home during the coronavirus outbreak has been a sartorial shock for many of us. However, for freelance and remote workers who haven't been in an office for years, the challenge of looking put-together enough for a Zoom call but comfortable enough for working from the couch is nothing new. We asked five stylish women who've been working remotely since way before anyone had heard the term COVID-19 for their advice on getting dressed with nowhere to go.
Mercedes Kraus, executive editor and interim editor-in-chief of Curbed (Curbed and the Strategist are both part of Vox Media) has been working remotely on-and-off since 2012. Since she's on a lot of video calls, she says she focuses on her "above-the-desk look," pairing work-friendly tops with comfier bottoms. "If my baby's drool is on my pants, that doesn't concern me," she says. She has a Uniqlo top similar to this one that she'll wear with relaxed pants.
Another Uniqlo pick, Kraus says she would "wear the hell out of this in olive."
"Aside from sending a few morning emails in my pajamas, I always like to be showered and changed by the time I sit down to work," says Carrie Carrollo, a freelance writer and content strategist. She still likes to keep it casual, though, and typically wears one of the vintage crew neck sweatshirts she collects. She's especially drawn to "graphic, collegiate, or logo versions" that double as street-style pieces. Here's an old-school Champion sweatshirt to get you started.
Note: Stock of this vintage sweatshirt is limited. Check out a similar new style here.
Carrollo says she'd "also settle for a cozy half zip, like this one from Outdoor Voices."
A self-described "athleisure queen," freelance writer and editor (and Strategist contributor) Alexandra Ilyashov says she has "a real affinity for fancy sweatshirts" from high-end performance wear brands like Alala. They're comfortable, she says, but also, since they're designed for working out, they repel liquids, which is very handy for spills.
Wearing a dress may seem counterintuitive when you can easily get away with leggings and a sweatshirt, but some say it's an easy way to look polished while still being comfy enough for curling up on the couch. "Tent and babydoll styles, especially tiered versions [like this one from ASOS] are my favorite because they're the furthest thing from form-fitting, but feel a little more put-together," says Carrollo. Stick with dresses made from soft jersey or cotton and avoid stiffer materials.