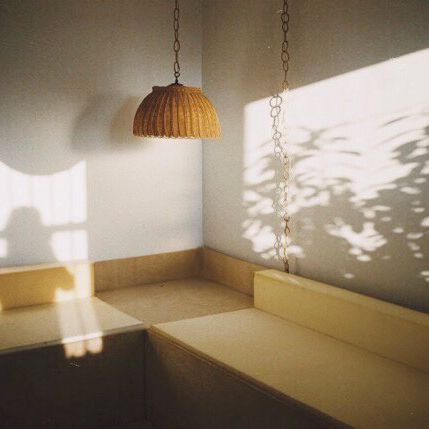 A Judd-inspired bench made by novice builder Emma Newbern.
Photo: Emma Newbern
This week, the first U.S. retrospective in 30 years of artist Donald Judd's work opened at MoMA. You hardly have to be a diehard Judd-head who's made the pilgrimage to Marfa to recognize the artist's work — his influence is everywhere, from the types of floating box shelves you see at Ikea to the heels of designer shoes. As Jerry Saltz recently wrote in his essay on the retrospective, "[Judd] is in everything from the buildings we live in and the furniture we sit on to our work spaces and iPhone design." As Judd has become increasingly ubiquitous, we at the Strategist have noticed a highly specific, subtrend emerge: stylish, moderately crafty people — from clothing designer Jesse Kamm, to interdisciplinary designer Emma Newbern, to co-chief art critic for the New York Times Roberta Smith — actually building their own Judd-inspired daybeds, shelves, and worktables. 
This crop of (Judd)-furniture-making hobbyists follow a well-established lineage of actual architects and designers using the artist as a reference point in their work. Judd's influence has shown up in Abercrombie & Fitch's Columbus, Ohio, corporate headquarters in the early aughts (architect Ross Anderson installed long, Judd-esque worktables and a pine fireplace), and more recently in places like the Dimes-adjacent yoga studio Sky Ting, where Nick Poe, the architectural designer-slash-co-founder, went with minimal, pale wood benches and storage shelves.
The appeal of building one's own Judd as a nonexpert makes sense. For one thing, the designs are fairly straightforward. Constructing a daybed with a few pieces of plywood is a much more accessible project than, say, building your own Biedermeier — and the official Judd Furniture website lists the necessary dimensions online. Having a piece of home-cooked Judd furniture in your apartment also signals to visitors both that your taste transcends West Elm and that you possess a level of technical skill beyond that required to assemble an Ikea Billy bookcase. It's the rare project that simultaneously lets you flex a knowledge of art history and (some) capacity for manual labor.
Kamm first built Judd-inspired furniture 12 years ago, when she and her husband were designing and building a surf cabin in Panama. They had never built furniture before — let alone a house — but were inspired by the simplicity of Judd's designs. Their first piece was a daybed, which they tweaked to look more like a traditional sofa and upholstered with custom cushions and covers made by Kamm's patternmakers. They continued the project in 2017, when the couple built out a new headquarters for their company in Los Angeles, outfitted entirely in Judd reproductions (they made all of those themselves, too). Kamm documented the process in a blog post titled "Building the Mothership," writing that the project (which ultimately comprised 12 pieces, including a Judd-esque table, a Judd-esque couch, and a Judd-esque chair) took 16 days and the total cost of lumber came to $850.