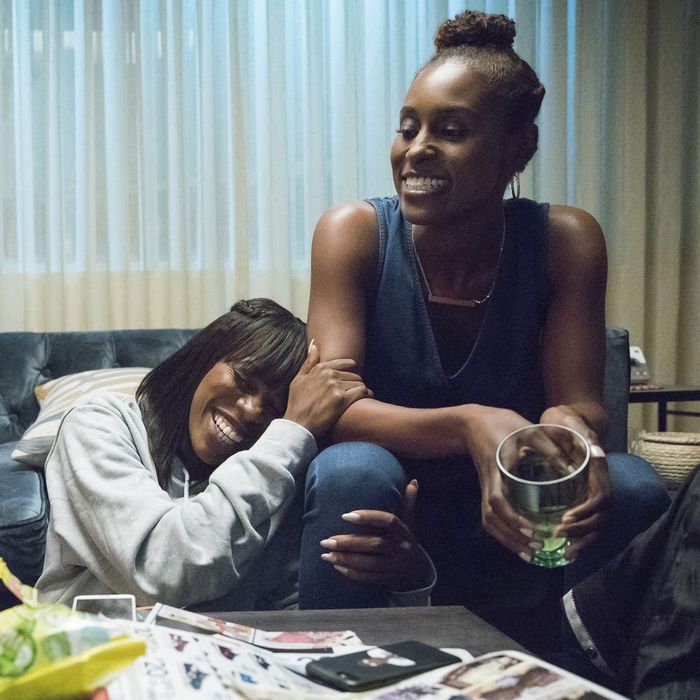 Update: In the two years since writer Lori Keong wrote about the best ways to protect her dream couch from dirt, stains, and city grime, a lot has changed in the world of fabric cleaning. So to keep up with the advancements, we spoke with even more experts to confirm our original advice and discover the best new methods they recommend.
The soft, pink velvet couch of my dreams recently materialized in my life: an on-trend, secondhand West Elm sofa that is miraculously stain- and dirt-free. I love it like my own child and paid a small fortune to buy it, too, but given my anxiety and its "pristine-ness," it's already giving me issues. The main one being that I haven't been doing much sitting on it. I refuse to let it be besmirched by my subway clothes, for starters — if you were a regular on the A train, you would, too. And the idea of having guests over who might want to sip and snack on it? Unthinkable.
I could wrap it in a plastic cover like it's an artifact — defeating the point of owning anything velvet — or heed my mom's advice to stock up on stain remover; but really, I just want to find a middle ground that lets me enjoy my couch without wearing kid gloves. And since velvet couches are all the rage, I imagine I'm not the only one searching for solutions. So I turned to furniture-cleaning experts for advice on how to protect fabric or upholstered furniture from (and treat the inevitable) stains.
Upholstery Protector
Maybe your couch is velvet, too, maybe it's upholstered in an equally fragile fabric like linen, or maybe it's a mid-century gem you found on FirstDibs. Even if it's covered in something specifically designed to resist stains, like microfiber, taking a proactive stance toward keeping it clean will increase its life expectancy. Nearly all the experts we spoke to agree that the best way to minimize stains on fabric furniture is by pretreating it with upholstery protector.
Scotchgard was the product mentioned most often, with 6 of the 15 total experts we consulted recommending it by name. Dean Davies, a professional upholstery and carpet-cleaning technician at U.K.-based Fantastic Services says, "Scotchgard provides reliable protection against spills and stains by not letting them settle on the surface of your furniture, and it's totally safe to use on delicate fabrics such as silk and wool." The directions are fairly simple, too: You just spray the fabric protector on the couch from about six inches away until the entire surface area is covered. If you're buying a new couch, several experts, including Karen Larkin of Belle Home Housecleaning in Connecticut, suggest first checking with the manufacturer to see if it will pretreat your couch with protectant before delivering it. If not, Larkin agrees with Davies that applying it yourself is easy enough. "You just want to be smooth about it and keep moving as you're spraying it to avoid any areas becoming saturated," she says.
Sonny Cohen, the owner of New York–based PureGreen Carpet and Upholstery Cleaning, recommends having your couch cleaned by professionals at least once a year — even if you do have the retailer apply stain protectant for you, which he says you should, if possible. According to Cohen, those annual cleanings help maintain the structure of your couch and keep it looking newer for longer. After each one, he recommends adding your own fabric protector, which typically lasts about a year on a couch that sees regular use. "It will basically make sure that stains don't become permanent stains, so when you spill a glass of wine on the fabric, or when food or pet stains lie on the surface of the fabric, you're able to blot it away with a white rag," he says.
Both Cohen and Melissa Maker, whose YouTube channel Clean My Space boasts over 1.3 million subscribers, use exclusively "green label" stain protectors that are free of major toxins and carcinogens. Maker suggests a green protectant called Vectra, which is similar to Scotchgard but made with gentler ingredients. She says it is the leading choice for green furniture protection because it's silicone-free, fluorocarbon-free, and safe for everything from suede to microfiber.
Dust, Crumbs, and Pet-Hair Removers
Once your couch has been treated with a fabric protector you'll need to begin regular maintenance to remove dust, crumbs, and pet hair. All of the experts we spoke to recommend vacuuming your couch on a weekly to monthly basis depending on the level of use. And if you have pets, several of our experts suggest collecting excess fur from your couch in addition to vacuuming.
Because the buildup of dust and hair can also affect how grubby your couch looks, Davies, Larkin, and Harriet Jones, a cleaning and maintenance supervisor for Go Cleaners London, recommend using a lint roller for quick, superficial cleaning. Davies and Larkin both recommend this one from Evercare. "A lint roller is extremely handy when you have to remove pet hair from the couch. This one has a long handle and a convenient roller, which collects hairs with ease," says Davies. In a pinch, however, Larkin and Jones both suggest using things you may already have at home, like yellow latex dishwashing gloves, a clean and dry kitchen sponge, or even dryer sheets to remove excess pet hair. "If you take a yellow latex glove and run it across the surface of your couch, the pet fur will form a little ball so you can just pick it up and throw it away. There are specialty items you can buy at pet stores that will do the same thing, like little rubber combs, but you really don't need that," says Larkin. Dryer sheets and kitchen sponges can be used in the same way to efficiently collect pet hair.
For a deeper clean to remove hair, dust, and dirt, Greg Shepard, the owner of Dallas Maids, says vacuuming weekly with a vacuum-brush extension is helpful, too. Cohen recommends vacuums with a HEPA filter to improve the air quality of the house and pick up allergens from the fabric. Maker agrees on the importance of a HEPA filter and suggests vacuuming the cushions and any exposed foundation on a weekly basis. "I use my Dyson V11 with the small motorized attachment," she says. For less-utilized parts of the couch she says you can wait every two weeks or once a month to do the base and other, less-utilized parts.
If the nearly $600 price tag of a Dyson vacuum is out of the question, Larkin recommends this more affordable Bissell commercial vacuum. "We use Bissell BGC3000 canister vacuums. The reason we use canisters instead of uprights is that you can get them all the way under furniture and they come with lots of fabulous attachments." Larkin and several other experts told us that using an upholstery brush attachment is imperative. Larkin also mentioned the Bissell's crevice tool, which is great for getting into those deep crevices under the cushions, and the little piece on the hose that you can open or close to adjust the suction strength.
Stain and Odor Removers
Despite your best efforts to protect your couch, accidents happen. And when the inevitable coffee spill, spit-up, or pet accident does occur, you'll want to be ready to clean it up and treat the area as soon as possible. Our experts overwhelmingly agree that the best stain removers are gentle and can be made from a mix of household ingredients. Depending on the type of stain, you'll want to choose slightly different mixtures — more on that later — but everyone recommends stocking up on a handful of basic products.
Eight of our experts mentioned using a solution of dish soap diluted with distilled water (mineral buildup in tap water can leave a residue on your couch) for treating a wide variety of spills and stains. Larkin uses a cup of distilled water mixed with three to four drops of Trader Joe's clear lavender-scented dish soap. She says it works well and leaves fabric smelling fresh. If you're looking for something you can buy online, this lavender dish soap from Mrs. Meyers is a worthy and less expensive dupe. Here are Larkin's mixing instructions: "In a cup, whisk the soap mixture until you have foam on the top and then take an upholstery brush" — she recommends one with soft bristles — "or microfiber cloth and dip it just in the foam. Next, you want to lightly swirl it on the fabric where the stain is. Then take a new clean microfiber cloth and press it down to suck up the moisture and stain into the cloth. Repeat the process a couple of times until the stain is gone, but make sure not to saturate the fabric." Larkin and another three experts suggest finishing off with a small fan to dry the spot fully and quickly. And when it comes to microfiber cloths, a tool recommended by four of our experts, you'll want to avoid any colored cloths lest the dye in the cloth transfer to your couch.
When tackling spills on delicate fabrics, Sabine H. Schoenberg, CEO of Smart Healthy Green Living, reaches for some trusty club soda and natural castile soap. She suggests blotting first to remove any excess mess, then pouring a little club soda on the stain before gently blotting again to remove it. "If you need a little extra boost," she says you can try castile soap for extra stain-lifting power.