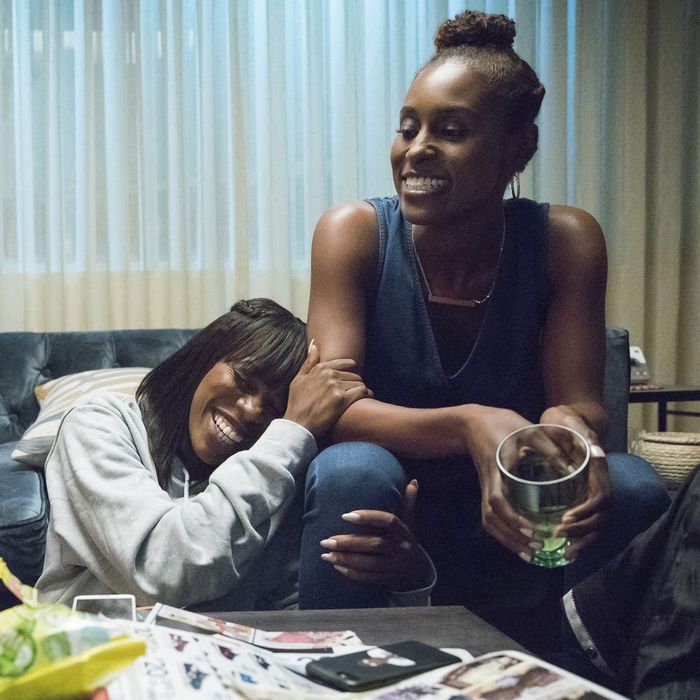 In the years since our former writer Lori Keong wrote about the best ways to protect her dream upholstered couch from dirt, stains, and city grime, a lot has changed in the world of fabric cleaning. So to keep up with the advancements, we spoke with even more experts to confirm the original wisdom in this story and uncover any new cleaning methods they recommend.
The soft pink velvet couch of my dreams recently materialized in my life: an on-trend, secondhand West Elm sofa that is miraculously stain- and dirt-free. I love it like my own child and paid a small fortune to buy it, too, but given my anxiety and its "pristine-ness," it's already giving me issues. The main one being that I haven't been doing much sitting on it. I refuse to let it be besmirched by my subway clothes, for starters — if you were a regular on the A train, you would too. And the idea of having guests over who might want to sip and snack on it? Unthinkable.
I could wrap it in a plastic cover like it's an artifact — defeating the point of owning anything velvet — or heed my mom's advice to stock up on stain remover. But really, I just want to find a middle ground that lets me enjoy my couch without wearing kid gloves. Seeing as velvet couches are all the rage, I imagine I'm not the only one searching for solutions, so I turned to upholsterers and furniture-cleaning experts for advice on how to protect fabric or upholstered furniture from stains (and treat the inevitable ones).
Pretreat it with an upholstery protector
Maybe your couch is velvet too. Or maybe it's upholstered in an equally fragile fabric like linen, or it's a mid-century gem you found on FirstDibs. Even if it's covered in something specifically designed to resist stains, like microfiber, taking a proactive stance toward keeping it clean will increase its life expectancy. Nearly all the experts we spoke to agree that the best way to minimize stains on fabric furniture is to pretreat it with an upholstery protector.
Scotchgard was the product mentioned most often, with six of the 16 experts we consulted recommending it by name. According to Dean Davies, a professional upholstery and carpet-cleaning technician at U.K.-based Fantastic Services, "Scotchgard provides reliable protection against spills and stains by not letting them settle on the surface of your furniture, and it's totally safe to use on delicate fabrics such as silk and wool." The directions are fairly simple: You just spray the fabric protector on the couch from about six inches away until the entire surface area is covered. If you're buying a new couch, several experts, including Karen Larkin of Belle Home Housecleaning in Connecticut, suggest first checking with the manufacturer to see if it will be pretreated with protectant before delivery. If not, Larkin agrees with Davies that applying it yourself is easy enough. "You just want to be smooth about it and keep moving as you're spraying it to avoid any areas becoming saturated," she says.
Even if you or a retailer pretreats your upholstered couch with a stain protectant, Sonny Cohen, the owner of New York–based PureGreen Carpet and Upholstery Cleaning, still recommends having it professionally cleaned by professionals at least once a year. According to Cohen, those annual cleanings help maintain the structure of your couch and keep it looking newer for longer. After each one, he recommends adding your own fabric protector, which typically lasts about a year on a couch that sees regular use. "It will basically make sure that stains don't become permanent, so when you spill a glass of wine on the fabric, or when food or pet stains lie on the surface of the fabric, you're able to blot it away with a white rag," he says.
Both Cohen and Melissa Maker, whose YouTube channel, Clean My Space, boasts more than 1.3 million subscribers, use exclusively "green label" stain protectors that are free of major toxins and carcinogens. Maker suggests a green protectant called Vectra, which is similar to Scotchgard but made with gentler ingredients. She says it's the leading choice for green furniture protection because it's silicone free, fluorocarbon free, and safe for everything from suede to microfiber.
Regularly vacuum (or brush) it to remove dust, crumbs, and pet hair
Once your couch has been treated with a fabric protector, you'll need to begin regular maintenance to remove dust, crumbs, and pet hair. All of the experts we spoke to recommend vacuuming your couch on a weekly-to-monthly basis depending on the level of use. And if you have pets, several of our experts suggest manually collecting excess fur from your couch in addition to vacuuming.