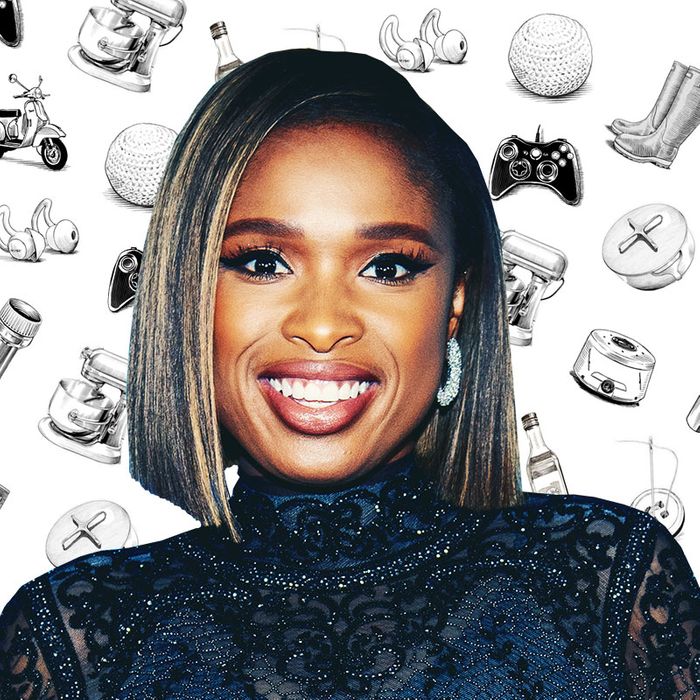 Photo: Roy Rochlin/FilmMagic, Illustration: Joe McKendry
If you're like us, you've probably wondered what famous people add to their carts. Not the JAR brooch and Louis XV chair but the hairspray and the electric toothbrush. We asked singer and actress Jennifer Hudson — who recently partnered with Olay and appears in the new Mariah Carey's Magical Christmas Special — about the blanket, headphones, and candles she can't live without.
I chew gum to the point that it annoys people. I apparently talk and chew at the same time, but that feels really natural for me. This constant chewing started a few years ago. Doublemint has a really clean mint flavor. I can't say I'm going to be loyal to it forever — one day I might decide to switch — but right now, my body and my mood are leading me to Doublemint.
This is my good blanket. Comfort is everything to me and I love consistency, so I make sure to have my good blanket with me at all times. Seriously, I have it with me everywhere: on flights, at hotels, at home. It makes any place feel like home.