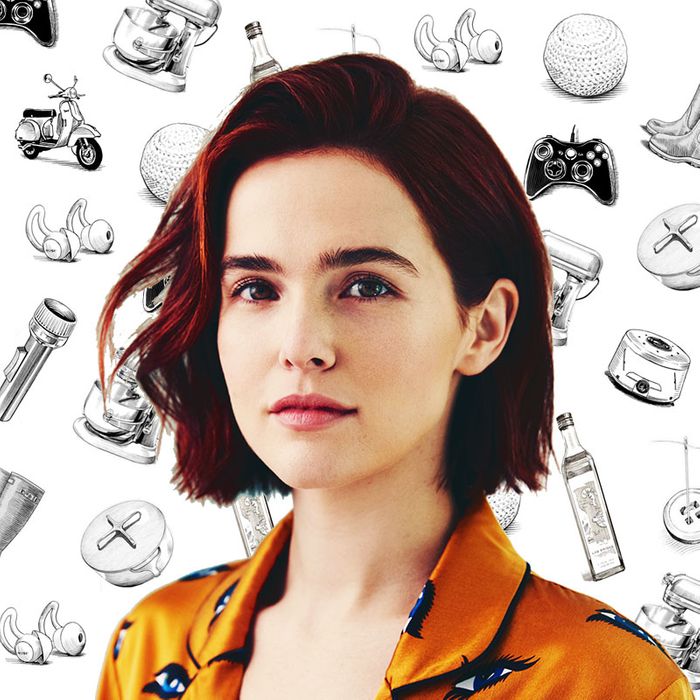 If you're like us, you've probably wondered what famous people add to their carts. Not the JAR brooch and Louis XV chair but the hand sanitizer and the electric toothbrush. We asked actress Zoey Deutch — who recently partnered with La Mer for the launch of its new Eye Concentrate — about the garlic salt, coffee creamer, and lingerie she can't live without.
My grandmother passed this salt secret on to my mother, who then passed it on to me. I don't carry the salt with me, but my grandmother did. It's the greatest salt of all time — even more salty than regular salt. It's like salt on salt on salt. I love to cook, and this makes pretty much most things taste great. I make a lot of pasta, and it's great with that, or with steak or chicken. The reality of the situation is that I'll put it on anything. Those who know the salt know, and those who don't know should go and get some.
This has nothing to do with my garlic-salt obsession, because when I want something just to help with my breath, I'll use Listerine strips. Gum is something totally different — I'm always chewing it. I wish I didn't — I know it's bad for the environment and probably for me, too — but I'm addicted. I've tried all the gum out there, and this is the best one, in my opinion. I chew it all the time. People will sometimes call me out because I'll be chewing gum and drinking a glass of wine, and they'll be like, "Zoey, you can't do that." And I'm like, "I didn't even realize that I was chewing it!"
This is the first thing I buy when I move to a new city while on location for a job, because the creamer is literally in every drugstore and bodega and chain grocery store. It makes me immediately feel like I'm at home because I have it in my coffee every day in L.A. It's something my parents used, and I just adopted that from them. The vanilla ones are way too sweet, and I don't like regular creamer. I don't even think I like hazelnut. I mean, I guess I must, but I never buy anything else that's hazelnut-flavored.