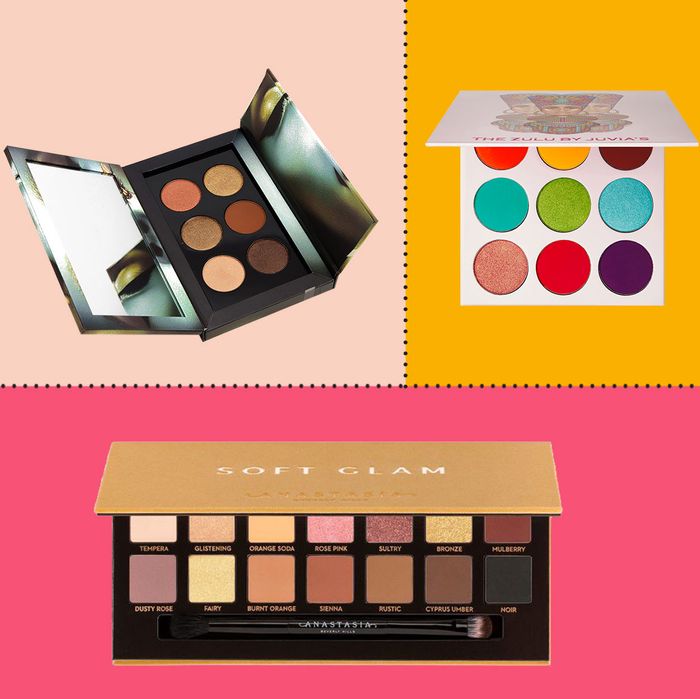 Photo: Courtesy of the retailers.
Figuring out which new, buzzy eye shadow palette to buy can be amongst the world's toughest beauty decisions. It feels like every week, a new, must-have palette launches, accompanied by YouTube tutorials and Instagram ads starring your favorite influencers. In the past few weeks, Tarte's High Tides and Good Vibes palette, BH Cosmetic' Pisces Palette and an Etude House x Kit Kat palette (what?) all launched. Not to mention that Urban Decay just announced their new Naked Reloaded palette and a Game of Thrones collaboration palette.
Have you ever shelled out $50 for a palette you've heard oh-so-much about, then, six months later, realized you've only used the thing twice? This has happened to me more than once, and always makes me particularly grateful for Sephora's very flexible return policy.
Of course, sometimes you stumble upon a true gem, something you end up wearing nearly every damn day. My number-one palette, by a long shot, is Charlotte Tilbury's Pillow Talk Palette — I know it's pricey, but I absolutely adore it. It has brown and pink tones that are ideal for day wear, but if you combine all the shades together, you create a color that makes the perfect pretty-yet-sultry, soft, smoky evening eye look. I can't imagine my life without it, and find myself recommending it constantly to all my friends.
I was curious if other people had go-to palettes they couldn't live without. So in an effort to navigate the glut, I went on Instagram and asked my followers to share their all-time favorites. They came through. Below, a list of their tried-and-true holy grail palettes. Who needs influencers when you know this many beauty obsessives?