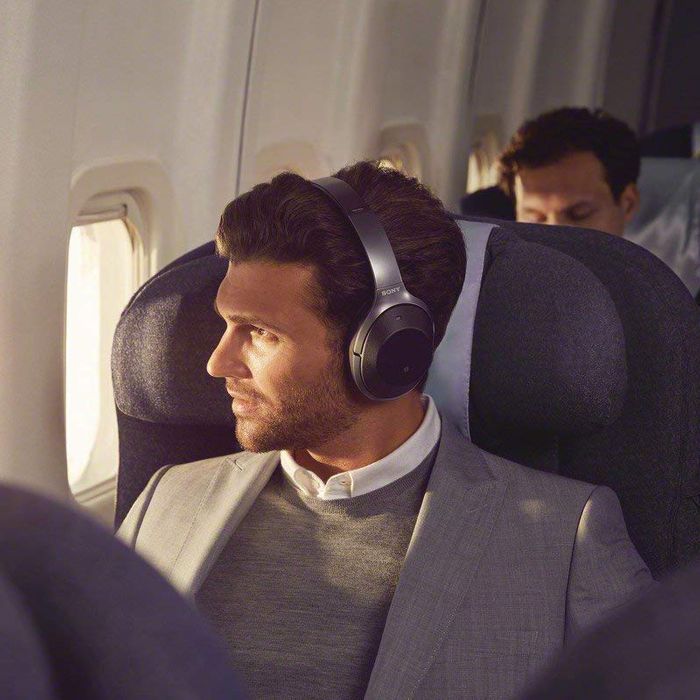 Photo: Courtesy of the Retailer
Here at the Strategist, we like to think of ourselves as crazy (in the good way) about the stuff we buy, but as much as we'd like to, we can't try everything. Which is why we have ​People's Choice​, in which we find the best-reviewed products and single out the most convincing ones. (You can learn more about our rating system and how we pick each item ​here​.) 
And while we've written about the best wireless workout headphones, earbuds, wireless headphones, wireless earbuds, bluetooth headphones, gaming headphones, even the best headphones for kids, here, we've rounded up the best noise-canceling headphones, as praised by the most enthusiastic reviewers on Amazon.
Best-rated noise-canceling headphones
These noise-canceling headphones from Cowin have 8,700 5-star reviews, and there are thousands of reviewers agreeing that they are a great value for the price, with comments like, "This product is on par with big brand names," and "You can't do any better at this price point." As for noise-canceling, they're "very good at masking ambient noise while preserving the integrity of the audio you're listening to," writes a reviewer, with another one saying that the feature "puts a strong damper on the background noise." "While not quite a Bose, I can stand by a washer or any droning noise and have it disappear," writes another. But the sound quality also gets lots of praise. "Nice and clear and crisp. Great range of sound. Nice balance. Not too heavy. Great range at both ends of the sound spectrum," writes a customer.
Others note the headphones' excellent battery life, like this reviewer who raves that "the battery life on these is UNPRECEDENTED. I mean I will use these for hours a day for like two weeks in a row before even thinking about charging them. I think they advertise 16 hours, but no joke I have probably used these for 40+ hours between charges and they still weren't dead. Unbelievable." People also note how comfortable they are to wear. "These sit very comfortably on my head while I do chores around the house or yard work, etc." writes one.  "They are incredibly comfortable, almost pillow-like against your ears," says another. Customers were also impressed with how easy it is to connect to devices, with one saying the "Bluetooth connection is lightning fast and has superb distance." There is a newer version of these headphones, but for now, these headphones reign as the best-reviewed.
Best-rated (less expensive) noise-canceling headphones
With over 1,700 5-star reviews, these noise canceling headphones from Mpow are described as an "excellent value for the money." Customers appreciate the "great sound," with one writing that "these produce good highs and lows and the bass isn't overwhelming." They add, "These really shine when you turn on noise-canceling. It feels like you're turning on a switch that instantly enhances the sound without thinking it simply cancels the noise." Others agree that the noise-canceling works well, like this shopper who says, "It actually cancels out background noise and I hear what is being said — be it music, an audio book or recorded lectures — very clearly." A couple of reviewers even write that they are comparable to noise canceling headphones from Bose. "I've had Bose noise canceling headphones and while I loved them, they were not remotely worth the money. These, however, are well worth the better price. The noise canceling feature works remarkably well, as does the sound quality so far," concludes one reviewer.
And now for some micro-picks of every type of noise-canceling headphone you might be looking for.
Best premium noise-canceling headphones
"Ok, these are amazing! I can't hear a single thing when I turn these on. Not only does it cancel out all noise in the background, you don't need to turn the volume up all the way and kill your ears in order to hear the sound playing. It's like being in a movie theater," writes a reviewer. Other shoppers agree, like this one who says "I feel like I'm in an air bubble with nothing but music," and another who says that Bose's acoustic noise cancellation technology "totally separates any unwanted noise from your surroundings and gives you a clear and crisp sound." As for the sound itself, it's "amazing," according to one reviewer calls it "is crisp and clean and full. I can hear so much more in the same music I have been listening to for years."
Customers also rave about how comfortable they are to wear, like this one who writes that they "have given me the best wearing experience out of any of the headphones I've tried previously. I can go hours with them on without feeling much discomfort and because they are so light-weight, sometimes I forget that they're even on." Another agrees saying that they're "by far the most comfortable pair I've ever owned." Other noteworthy features that reviewers impressed by include the ability to connect two Bluetooth devices simultaneously (one reviewer calls it "invaluable"), as well as the ability to make calls using the headphones. Writes a reviewer: "My two initial callers both exclaimed that this was the BEST and clearest sound talking to me they had yet experienced."
Best premium noise-canceling headphones with equalizer
Reviewers love that they can customize the sound profile of these headphones by using the app. "After playing with the equalizer and adjusting the profile, I was able to fine tune these babies to sound absolutely stellar," writes one. Another describes the SonyConnect app as, "feature-rich and gives the user full control." The sound quality is "beyond phenomenal" as well. "The bass is punchy (and heavy at the upper EQ levels), mids and highs come through prominently and clear, and the soundstage is spot on for my ears," writes a shopper. As for noise-canceling abilities: "The noise cancellation of the Sony is a generation ahead of Bose. Sony not only cancels steady noise like jet engines or the sound of the air conditioning intake in my condo, but it does a great job of virtually eliminating all other sounds, including television voices and even other people." Strategist contributor David Pogue agrees, adding, "These headphones owe any damping of irregular noise primarily to their superb over-the-ear seal against your head." Reviewers were also impressed with the touch controls, calling them "intuitive and responsive," according to one, and another who says that they "like the ability to just reach up and swipe, tap, or put my hand over the ear cup to hear the ambient sounds as opposed to finding the right button." Pogue also calls this feature "brilliant."
Best wired noise-canceling headphones
"I did not want Bluetooth wireless to avoid having to charge an additional item while traveling," writes one reviewer, one of many who appreciate the batteries on this wired pair of headphones. Another says it's "easy to change out the battery" that runs the noise-canceling function, adding that it's "much more convenient than a rechargeable." The noise-canceling function is especially great for traveling on planes: "Put on your headphones, turn them on, and all that airplane noise pretty much goes away, and what you actually are listening to comes to life as if you were listening to it in the comfort of your quiet home." This reviewer agrees, writing, "I put on the noise-canceling button and thought that there was sorcery in play! I literally could not hear a thing on the plane!" Others were "stunned" by how quiet their flights were, with one saying that "The airplane cacophony suddenly disappeared and the entire plane, to me, was dead quiet." "They put you in a cocoon of quiet," writes yet another. Hundreds of reviewers also note how comfortable they are, saying that the "pads are nice and soft," and that they "fit my rather large ears so they are comfortable for hours of straight use (or during a nap)."
Best noise-canceling headphones for the office
Customers love how "everything is stupid easy to set up," as one explains. "They sync easily and the sound is clear," agrees another. They also "just delivered the right sound out of the box," according to one reviewer. Says another, "sound was definitely its strongest feature, well balanced even with noise cancellation on." As for their noise-canceling function, "they eliminate 90% of total ambient noise," writes one. That's especially helpful for one customer who works "in a loud office environment." They write, "Sure, if the music sound is pretty low, some outside noise may bleed a little but all you need to do is turn it up just a tad and they quickly disappear." Reviewers also agree that these headphones are a "great value for the price," with one saying, "I have tried other brands and I think these offer the best value for the money." As this reviewer sums it up: "Stellar performance, amazing battery life and beautiful design for less than $150."
Best noise-canceling earbuds