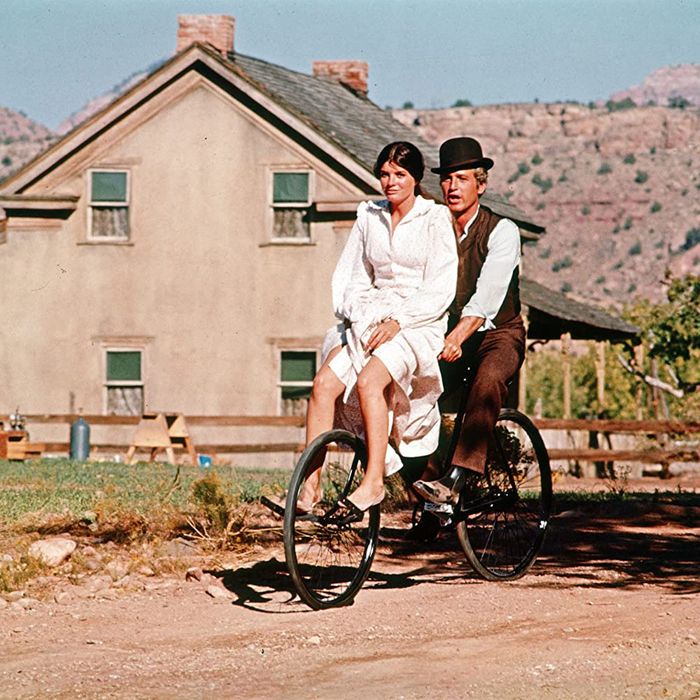 If you were able to find an in-stock bike this summer, congratulations. Now you might be wondering what other gear you should pick up to stay safe and get the most out of your bike. Whether you're riding for exercise or as a replacement for public transit, the equipment you need is pretty much the same. We asked nine cycling experts — including professional riders, bike shop owners, and mechanics — to recommend the best helmets, locks, lights, tools, and clothing to get you through the rest of the summer and fall.
The best bike helmets
"A helmet should be sold with every bike," says Eric Hockman, former Shimano race mechanic. They're an essential piece of safety gear that can protect you when you or someone else makes a mistake. (While less essential, a good pair of sunglasses will also help keep your eyes safe from road debris, dirt, and bugs.)
Pro cyclist Ellen Noble wears this helmet, which she likes because "it's not just protecting against blunt force; it's protecting against rotational force," she says. "And it's comfortable." This particular helmet is suited for all types of riding, but if you're focused on road biking or mountain biking or commuting, Bontrager also makes more specialized helmets with WaveCel technology.
For a less expensive option, try the Giant Compel MIPS. "It's an entry-level helmet and a good helmet all around," says Adam Williams, owner of SloHi Bike and Coffee in Denver, Colorado. "I use one. It works for mountain biking and road biking, although it is slightly more geared for roads." (For more recommended bike helmets for every type of rider, click here.)
The best bike lights
Most of our experts recommended having at least a small blinking red rear tail light, even on the brightest days, to help motorists see you more easily. While less expensive, battery-powered options work, a small USB rechargeable light can last for months.
"I really like the Flares," says Tyler West, a certified bike service educator and longtime race mechanic for Trek Bikes. "They hold a charge for a long time, and even though they're small, they're very visible."
According to Williams, "there are two types of lights: lights to see with and lights to be seen with. Blinky lights are to be seen with, but this 500-lumen light is much more — you really see with it."
This 135-lumen light can run for up to 52 hours on one charge on the low setting, and it has a ton of features that other bike lights don't. (You can charge your phone with it, for one thing.) Plus, it clicks in and out of its mount easily, so you can grab it as you run into the store to keep it from getting stolen.
The best bike tools
Our experts recommend bringing a basic kit of tire levers (to remove the tire from the rim), a pump, a multitool, and a spare tube. This way, you can fix a flat — your most likely problem — as well as handle most other minor issues, like adjusting your seat height or tightening loose handlebars. Although you would never carry it with you, many of our experts also recommended having a floor pump at home for inflating your bike tires.
Lael Wilcox, an ultra-endurance cyclist who has raced around the world, usually uses this Crank Brothers multitool, he says. "It has 19 tools and still fits in your pocket." Those tools include a variety of Allen wrenches, screwdrivers, and even a chain break for adjusting the length of your chain.
"A lot of times, really small pumps get way too hard to use — or it takes half an hour to fill your tires with air," West says. He likes this OneUp pump because it's small but still has a good amount of volume.
West is also a fan of Pedro's levers. "They're wide and easy to use in getting over the rim. The width is really helpful and keeps you from damaging your rim," he says.
You're not going to take this with you on the road, but it's good to keep in your garage. "I always try to find something that has a metal base. They're sturdier and hold up better," says Mehdi Farsi, co-founder of State Bicycle Co. "We use the JoeBlow pumps. They're a good, affordable, solid pump. Whatever pump you get, make sure the head is dual-valve, which will fit Presta valves, like on road bike tires, and Schrader valves, like on beach cruisers," he says.
The best biking apparel
Most of our experts recommended investing in a pair of cycling shorts to keep yourself comfortable on a ride. They also point out that a padded short and hard seat will keep you far more comfortable than a padded seat. "The chamois pad will keep your undercarriage happy and allow you to enjoy riding more," says pro cyclist Ted King. He also offers a very important piece of advice: "Do not wear underwear under your shorts! They're meant to fit comfortably on your skin." If you're concerned about the spandex look. Hockman says, "you can put a liner short under a casual outer short and comfortably walk into a grocery store."
Hockman says these shorts are good for any kind of riding. "I wear them to commute, bikepack, road/gravel ride, or trail ride. The length is nice, the cut is trim, they are stretchy, have features like zippered rear pocket and mesh pockets that make them fully capable but retain a nice look. Plus, they're from a smaller brand, which I always love supporting."