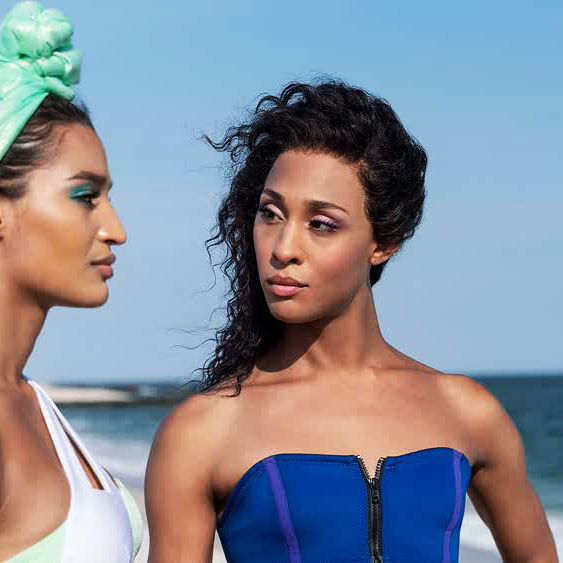 Whether you're lounging at the beach or sipping spritzes in your backyard, any blissful time spent in the sun means more exposure to its rays, which can wreak havoc on skin if you're not careful. Nothing can — or should — replace a protective layer of sunscreen, as Dr. Howard Sobel, a dermatologist at Lenox Hill Hospital and the founder of Sobel Skin, reminds us. "For the best sun protection, you should always be wearing regular sunscreen," he says. But nowadays there are lots of ways to add an extra dose of protection to that provided by your sunscreen because more and more beauty brands are formulating everything from tinted moisturizers to eye shadows with SPF in them. Below, we've compiled a list of all the makeup with SPF we've written about on the Strategist — which, we'll remind you, should be used in tandem with your favorite sunscreen, not as a replacement for it. (While we've written about a lot more skin care with SPF, here we're focused on products that are decidedly makeup.)
SPF-infused foundations and tinted moisturizers


If you're looking for a spot in your makeup routine to add more SPF, face makeup is a good place to start. We've heard about this Ilia skin tint from dermatologists and makeup artists alike. Makeup artist Jaleesa Jaikaran explains the product is "first of a kind for its formula, which combines skin care, SPF, and coverage." Dermatologist Caroline Robinson, the founder of Tone Dermatology, says it is "lightweight with just enough 'skinlike' coverage and a mineral SPF to protect against the harmful effects of UV rays." Strategist beauty writer Rio Viera-Newton describes its coverage as "mediumish," adding that the tint "takes the edge off of redness or hyperpigmentation while still allowing skin to look like skin." Aside from SPF, Robinson notes it has other good ingredients like "squalene, for hydration, and niacinamide, to support the skin barrier." Makeup artist Rose Siard promises that the tint "melts into the skin seamlessly," and, when choosing between its 30 different shades, makeup artist Jonet Williamson suggests going a shade lighter than usual to find your perfect match.
This tinted moisturizer took the title of best overall in our roundup of expert-recommended options. It has a slightly lighter coverage than the Ilia skin tint above, and, as Rio wrote back in 2019, "a dime-size amount gives the perfect amount of daytime coverage — it takes the edge off of any dark marks, redness, and under-eye bags, and makes my skin look like it has nothing on it at all." Rio adds that this is "also intensely hydrating — it's the only makeup I've ever felt comfortable putting over eczema flare-ups." Makeup artist Jamie Greenberg is also a fan and notes the product comes in both a regular (original) and oil-free version. "If you're looking for a more blurred, matte skin look — oil free is the way to go," she says. "But if you prefer a more 'dewy' look (great for people with drier skin), Laura Mercier's original formula is perfect." While the regular formula contains SPF 30, the oil-free one only has SPF of 20.
"I absolutely love the whipped-cream texture of this formula," says Williamson. "It goes on like butter and melts into the skin, giving light-to-medium coverage." In addition to SPF 30, the moisturizer is infused with hyaluronic acid, which can give drier skin a nice boost of hydration.
This foundation from Estée Lauder "provides buildable coverage with built-in SPF and probiotic technology to hydrate and soothe the skin," Robinson explains. It is available in 28 shades.